Thanks to the lovely Sam who hosts this meme at Taking On A World of Words.
What are you currently reading?

I'm currently reading The Nightingale (physical copy) and on my Kindle I'm rereading The Early Years at Malory Towers (Books 1-3). I'm really enjoying The Nightingale so far. I think I'm going to be totally in love with it by the end. Two strong female protagonists and such beautiful writing means I am totally sold already. I can't wait to see how this turns out. I am thoroughly enjoying my reread of the Malory Towers series by Enid Blyton. Again, I'm rereading as part of a monthly challenge on Goodreads and I thought there was no better place than to go back to the books I loved so dearly as a child. I am surprised at how much of these I remember, but I must have read them a million times. I was obsessed with going to Malory Towers and being friends with Darrell, Sally and girls. They are a really quick read, I'm on the third book already!
What did you recently finish reading?
This week I finished reading both Child 44 and Bridget Jones's Diary. I really enjoyed both although I do think that both had small flaws. I really liked the action and mystery side of Child 44 and also seeing the relationship between Leo and Raisa. On the other hand, I personally wanted more focus on the child murders at the beginning of the book rather than lots of information that was not relevant later on. I liked Bridget Jones, I think she's one of the most relatable fictional characters I've come across. The book was funny and perfect for a light-hearted read but I still prefer the film. Both reviews are already up on the blog if you want to check them out.
I also finished my reread of Holes. One of the monthly challenges on the group I am active in on Goodreads is to reread books from our past. I chose Holes as I felt my initial reading experience was slightly ruined by spending way too many hours studying this in school with a teacher who did not inspire me. On my reread, I was delighted to find so many aspects of this brilliant novel to praise. It really is a great read and I'm glad I chose to reread.                                              
What do you think you'll read next?
My tbr is getting so out of hand. Just this morning I added about 6 new books to my list (woops!). I finally bought a copy of Six of Crows this morning and I've been looking forward to reading that, so that could well be next. I also have a bunch of arcs and I'm determined to get at least two of them read and reviewed by the end of the month. My copy of The Night Circus has also been eyeing me up from the bookshelf too…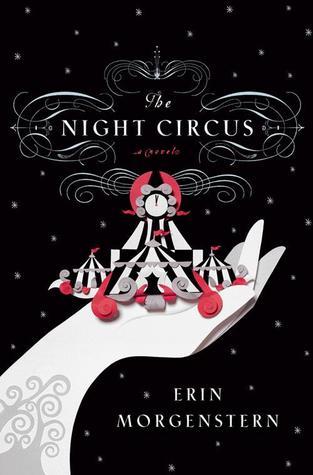 What have you been reading this week? Do you have any thoughts on the books I've mentioned? What do you recommend I read next? 
---
Feel free to follow me on Twitter and Goodreads. Comments are always warmly welcome.