Here we are at the end of another week(end)! This is the halfway point to my next set of holidays. 3 weeks down, 3 more to go! 15 work days, not that I'm counting!
Books of the Week
This week I finally read Mary Poppins! The movie has been one of my favourites since I can remember so I was slightly reluctant to pick up the book as Julie Andrews will always be the Mary Poppins I love. However, I also found myself completely in love with book-Mary too. They are both completely different, yet the same. What we don't get from the film in the books, we get made up to us in the extra adventures that didn't feature in the film. Today I finished reading My Life on the Road by Gloria Steinem. This novel was a breath of fresh air, full of stories of Gloria's life and I truly felt like I'd sat down with a friend for a few hours to reminisce together. Her words have left me feeling really inspired. Reviews for both in the next few days.
Films of the Week

I treated myself to a few films yesterday and ended up watching three. Two of which were rewatches and one film that was new to me (but should have been watched months ago!!). First of all I watched Rocky with my siblings. Then I watched Ricki and the Flash and felt totally consumed by my love and adoration of Meryl Streep. I feel completely and utterly overwhelmed whenever I see her, whether it is in a movie, an interview, on television or even in a picture. She is my number one role model. Closely followed by Emma Thompson who starred in my final film of the week, Saving Mr Banks. I've loved the film since I first saw it in the cinema, but reading Mary Poppins really got me in the mood to watch the movie again. That and just wanting to watch Emma Thompson on my screen.
TV of the Week
For anyone who has checked out my watch-list, you'll know I have a fairly long list of shows that I watch. Due to being busy in the week, the weekend is my dedicated 'TV-catch-up' time. This week I had the following shows to catch up on:
Chicago Fire (S04e11)
Girlfriends Guide to Divorce (S02e08)
New Girl (S05E03)
The Good Wife (S07E12)
Pretty Little Liars (S06E12)
A New TV Addiction …
This morning I decided that I wanted to start a show I could binge-watch while I did my work. After much deliberation I decided on Gossip Girl. I've heard countless people rave about this show and I wanted something I could watch casually (desperately convincing myself this could happen!). After watching 13 (yes, 13!!) episodes today, I think it's safe to say my addiction is established and I will be devouring this show over the coming weeks. Thankfully there are plenty of episodes to keep me going!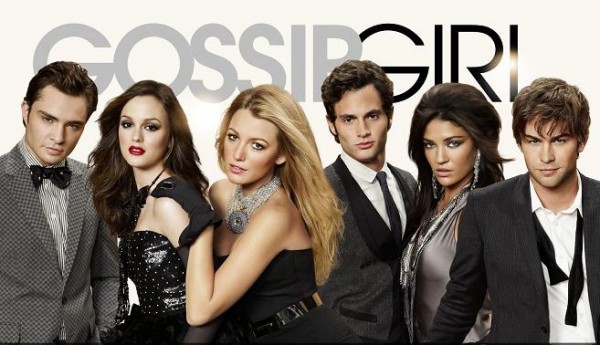 Blogposts of the Week
Finally…
Thanks to anyone who has read this, or any of my other posts. Now that I've written a few more detailed reviews than I had done in the past, I decided last night to request some arc's on Netgalley. I wasn't expecting to get accepted on any of them, so I was delighted when I woke up this morning to my first approval. Exciting times! Happy reading/watching!
---
Feel free to follow me on Twitter, Goodreads or Tumblr. Comments are always warmly welcome.