Books of the Week
I've read another three books since last week, well, two books and an essay. I ended up absolutely LOVING A Darker Shade of Magic. I rated it 5*'s and I absolute loved the characters, especially Lila, and I thought the intricate world building was beautiful. I felt fully consumed by the different Londons and the rare magic. The essay We Should All Be Feminists had been on my tbr for a while and after reading this I truly felt inspired. This is a very quick but incredibly important read for anyone and everyone. From discussing the true meaning of feminism, to looking at society's gender ideals, this is a passionate and interesting take on feminism today. I finished my copy of Radio Silence this afternoon and I ended up really loving it. You can check out my full review here.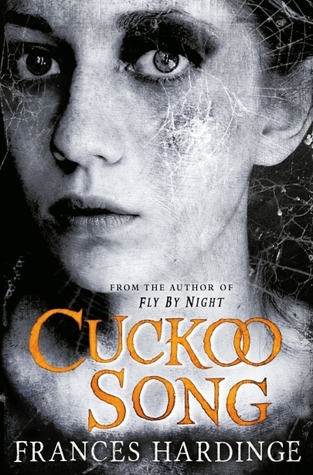 I started reading Cuckoo Song this afternoon and I'm currently almost half way through and I just do not know think I like this book. I am close to DNFing this one but it's not something I normally do so I'm still in some kind of internal debate about it. It's easy to read so I may push on through to the end to see if it will get better. I just do not feel any connection to the characters, in fact they are annoying me, and there is just too much going on. The writing style is lovely, but I'm not sure it's going to be enough to save it for me.
---
Films of the Week
Yet again, I have only had time to see one movie this week. I'm doing a lot of reading at the moment and so films have taken a back seat. I did, however, manage to get down to the cinema with my brother to see the new release, X-Men: Apocalypse. I have always loved the X Men movies even though they are not my usual cup of tea. I am so glad I went to see this. I thought it was an exciting, action-packed instalment to the series with plenty of fun, laughter and action. I would happily go and see this again, in fact, I can feel some X Men reruns coming on soon!
TV of the Week
So my week consisted of the following TV shows:
Another great week of TV. Veep was beyond hilarious this week, I just love the stuff Selena comes out with. If you don't watch it, I would recommend that you do! This week sadly saw the end of another one of my shows. This time it was Castle that aired for the final time. I loved the episode and at the end I literally gasped and was yelling at the TV. Luckily, that wasn't quite the end and the writers redeemed themselves with a happy, albeit rushed, ending for the series. I'll miss this show!
Blogposts of the Week
Finally…
So this week, rather than finding out that one of my favourite shows is cancelled, it was confirmed that Sara Ramirez is/has left Grey's Anatomy. It always makes me sad when an original leaves the show but 12 years is an incredibly long time to stay with one show. I hope they'll give Callie the ending she deserves!
Do you have any opinions on the above books? Or maybe you've seen one of the same movies as me or are a fan of the TV shows I watch? Get in touch! 
---
Feel free to follow me on Twitter or Goodreads. Comments are always warmly welcome.