Books of the Week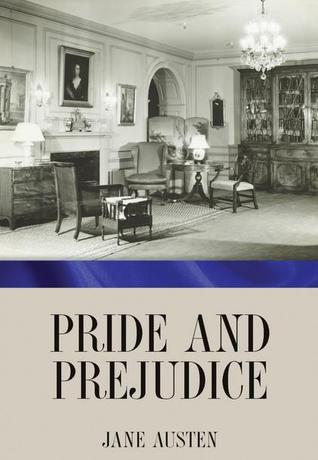 This week brought about a new month and it's been a great bookish start to June (I can't believe it's June already!!). I've had Pride and Prejudice on my TBR pretty much since I joined Goodreads 3 years ago and I finally read it. I must admit that my previous experience with Austen hadn't been great but I ended up really enjoying this book. My review will be up here soon but for now you can check my thoughts out on Goodreads. I travelled to Manchester this weekend on the train and on the journey up I started and finished Mockingbird by Kathryn Erskine. This was a really great story, in my opinion. I thought it dealt with a number of important themes in a delicate manner and I liked the easy reading style. Check out my full thoughts here! I started reading In The Woods on the return journey and I'm just over 1/3 of the way through. It's a very wordy book, there's no doubting that, but I am really intrigued about where the story will take us and how Detective Ryan's childhood tragedy is going to work its way into their current investigation. I'm enjoying this so far!
---
Films of the Week
I rewatched a couple of X-Men movies this week. I've always really liked the X-Men films and I decided after seeing the newest one that I wanted to rewatch all the others. I have two trips to the cinema planned this week and I'm hoping to get some film reviews done as I haven't written one for months now!! Films watched in 2016: 36/100
TV of the Week
So my week consisted of the following TV shows:
Veep is really quite hilarious and if you don't already watch it, I can't recommend it highly enough. As long as you aren't easily offended, that is, as quite a lot of the comedy is rather off the cuff which, being British, I absolutely love! Rizzoli and Isles is back this week (I believe) so I'm looking forward to that! I'm also nearing the end of Prison Break so will be on the look out for another show to binge on Netflix! Feel free to send in recommendations!
Blogposts of the Week
Finally…
I have some exciting posts coming up! I have lots of reviews that I've got written up and need to remember to post. I had a great week and one of the highlights was visiting the Harry Potter Studio Tour. I took some great pictures and I plan to write up my visit with some of the images to share with you all. I've now been five times and I just can't get enough of it. Last night, I also went to see one of my favourite bands in concert for the first time. I knew that they would be great but I was absolutely blown away by just how incredible Coldplay are live!! It quite honestly was probably one of the best experiences I've ever had. My siblings took some pictures so I'll probably write up a post about that too!
In side news, I decided to make an instagram account this week that isn't private and I would love it if you wanted to follow me there. My account is: kellysrambles (which is the same as my Twitter, for anyone who is interested!)
Hope you have a great week everyone!
Do you have any opinions on the above books? Or maybe you've seen one of the same movies as me or are a fan of the TV shows I watch? Get in touch! 
---
Feel free to follow me on Twitter or Goodreads. Comments are always warmly welcome.