Top Ten Tuesday is a weekly meme hosted by the lovely people at The Broke and the Bookish. This week is a romance related topic as today is Valentine's Day! I'm not someone who will pick a book purely for romance but I have read some books where the bubbling romance just cannot be ignored!! Here are 10 books that have romances in that I thought were really well written and made me fall head over heels! I am keeping my descriptions VERY vague as I don't want to accidentally spoil anyone!
1. A Quiet Kind of Thunder by Sara Barnard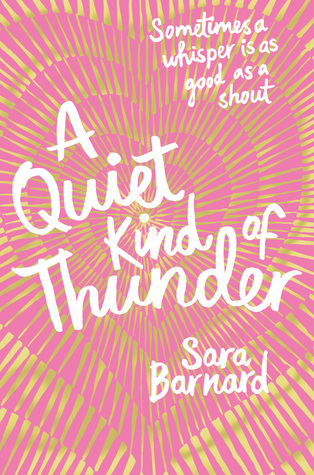 Rhys and Steffi's relationship in this book is one of the most pure things I have ever read. Not only is this an incredibly touching novel with an important look at disability, but a real coming of age story about two teenagers in love. It is WONDERFUL!!
2. Wing Jones by Katherine Webber
That's right, another week, another Wing Jones plug from Kelly. But seriously, there is an incredible slow burn romance in this book that I was absolutely besotted with. There also happens to be a rather excellent kissing scene that Katie thoroughly enjoyed writing!!
3. Rebel of the Sands / Traitor to the Throne by Alwyn Hamilton
Alwyn Hamilton has created a ship here that I will always go down with. I LOVE Amani and Jin so much! I already cannot wait for more in book three!
4. The Lunar Chronicles by Marissa Meyer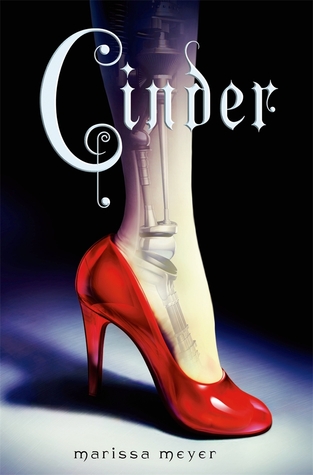 This series has some EXCELLENT romances. Whilst they are classically fairly 'instalove' that is only to be expected in fairytale retellings. I love so many pairings in these books!
5. Eleanor & Park by Rainbow Rowell
It is not possible to write a post about romance and not include a Rainbow Rowell book, she does them SO well! I loved Eleanor & Park, it is probably my favourite book by her.
6. Six of Crows / Crooked Kingdom by Leigh Bardugo
Maybe not books you would expect to see on a list of books to do with romance but this duology has some of the BEST ships and I am so ready to go right down with them. Unexpected romances are my favourite!
7. Caraval by Stephanie Garber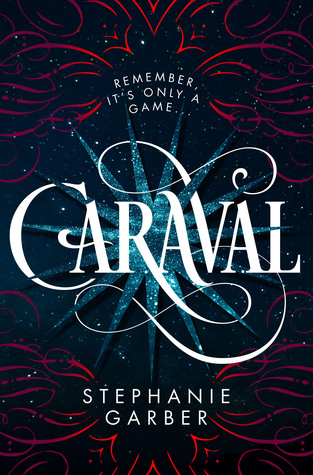 If like me you enjoy a slow burn romance then Caraval provides an excellent example. Whilst the attraction is obvious from early one, Stephanie Garber certainly keeps us waiting (and swooning)!
8. The Fault in Our Stars by John Green
I know, I know, a John Green book. I've only read this book once because unlike many others I cannot bring myself to reread it. I whizzed through it the first time and I loved every second (as much as you can whilst having your heart broken, anyway). Hazel and Augustus have such a heartbreaking love story and it will always stick with me.
9. What Light by Jay Asher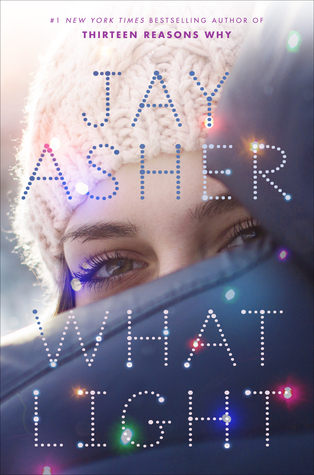 I am not usually a fan of books where instalove is the main source of the romance but this is the perfect cosy, seasonal romance story. It is all kinds of sweet and romantic.
10. Solitaire by Alice Oseman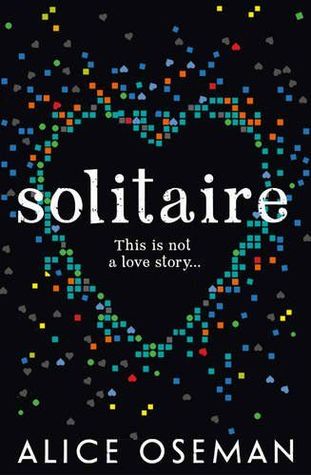 Personally I love everything that Alice Oseman produces. I love her writing style and her incredibly real and diverse characters. There are two big romances in Solitaire for me and I love both of them so much.
---
So there they are, the books that I possibly should have already read. I think the worst part is that I own most of them so I am genuinely struggling to find reasons as to why I haven't read them yet. I guess these will come in handy for my Beat the Backlist challenge!!
---
What are your favourite YA romances? I love recommendations!
Who are your favourite fictional couples?
---
---
Follow me on Twitter, Instagram, Bloglovin' or Goodreads. Comments are always warmly welcome.