Top Ten Tuesday is a weekly meme hosted by the lovely people at The Broke and the Bookish. This week's prompt is to share 10 books from our Spring TBR! I debated whether these should be new releases but decided that I would just share a combination of books that I am hoping to read this Spring, some are new, some are from my (exceptionally long) back list.
5 Upcoming Releases
1. Strange the Dreamer by Laini Taylor
The dream chooses the dreamer, not the other way around— and Lazlo Strange, war orphan and junior librarian, has always feared that his dream chose poorly. Since he was five years old he's been obsessed with the mythic lost city of Weep, but it would take someone bolder than he to cross half the world in search of it. Then a stunning opportunity presents itself, in the person of a hero called the Godslayer and a band of legendary warriors, and he has to seize his chance to lose his dream forever.
What happened in Weep two hundred years ago to cut it off from the rest of the world? What exactly did the Godslayer slay that went by the name of god? And what is the mysterious problem he now seeks help in solving?
The answers await in Weep, but so do more mysteries—including the blue-skinned goddess who appears in Lazlo's dreams. How did he dream her before he knew she existed? and if all the gods are dead, why does she seem so real?
2. The Hate U Give by Angie Thomas
Sixteen-year-old Starr lives in two worlds: the poor neighbourhood where she was born and raised and her posh high school in the suburbs. The uneasy balance between them is shattered when Starr is the only witness to the fatal shooting of her unarmed best friend, Khalil, by a police officer. Now what Starr says could destroy her community. It could also get her killed.
3. When Dimple Met Rishi by Sandhya Menon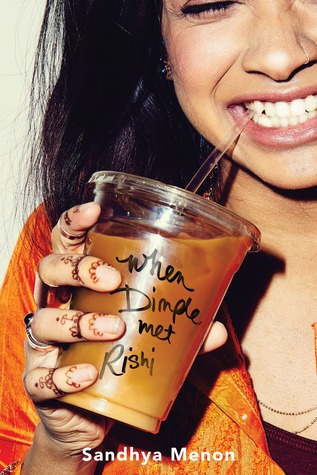 Dimple Shah has it all figured out. With graduation behind her, she's more than ready for a break from her family, from Mamma's inexplicable obsession with her finding the "Ideal Indian Husband." Ugh. Dimple knows they must respect her principles on some level, though. If they truly believed she needed a husband right now, they wouldn't have paid for her to attend a summer program for aspiring web developers…right?
Rishi Patel is a hopeless romantic. So when his parents tell him that his future wife will be attending the same summer program as him—wherein he'll have to woo her—he's totally on board. Because as silly as it sounds to most people in his life, Rishi wants to be arranged, believes in the power of tradition, stability, and being a part of something much bigger than himself.
The Shahs and Patels didn't mean to start turning the wheels on this "suggested arrangement" so early in their children's lives, but when they noticed them both gravitate toward the same summer program, they figured, Why not?
Dimple and Rishi may think they have each other figured out. But when opposites clash, love works hard to prove itself in the most unexpected ways.
4. The State of Grace by Rachel Lucas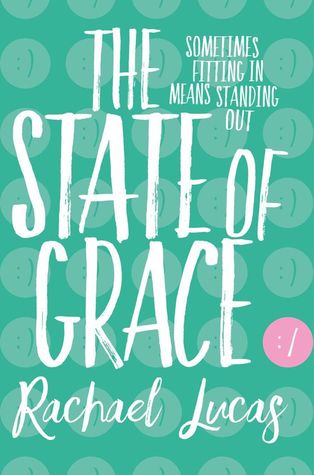 Sometimes I feel like everyone else was handed a copy of the rules for life and mine got lost.
Grace has Asperger's and her own way of looking at the world. She's got a horse and a best friend who understand her, and that's pretty much all she needs. But when Grace kisses Gabe and things start to change at home, the world doesn't make much sense to her any more.
Suddenly everything threatens to fall apart, and it's up to Grace to fix it on her own.
Whip-smart, hilarious and unapologetically honest, The State of Grace by Rachael Lucas is a heart-warming story of one girl trying to work out where she fits in, and whether she even wants to.
5. Truth or Dare by Non Pratt
A powerful and moving novel about bravery from the Guardian's "writer to watch" Non Pratt, perfect for fans of Rainbow Rowell, John Green and Holly Bourne. How far is too far when it comes to the people you love? Claire Casey hates being the centre of attention. But if it means getting Sef Malik to notice her, it's a risk she's happy to take. Sef is prepared to do anything to help his recently disabled brother. But this means putting Claire's love – and life – on the line. Because when you're willing to risk everything, what is there left to lose?
5 from my TBR pile
6. History is All You Left Me by Adam Silvera
You're still alive in alternate universes, Theo, but I live in the real world where this morning you're having an open casket funeral. I know you're out there, listening. And you should know I'm really pissed because you swore you would never die and yet here we are. It hurts even more because this isn't the first promise you've broken.
OCD-afflicted seventeen-year-old, Griffin, has just lost his first love – his best friend, ex-boyfriend and the boy he believed to be his ultimate life partner – in a drowning accident. In a desperate attempt to hold onto every last piece of the past, a broken Griffin forges a friendship with Theo's new college boyfriend, Jackson. And Griffin will stop at nothing to learn every detail of Theo's new college life, and ultimate death. But as the grieving pair grows closer, readers will question Griffin's own version of the truth – both in terms of what he's willing to hide, and what true love ultimately means…
7. Am I Normal Yet? by Holly Bourne
All Evie wants is to be normal. She's almost off her meds and at a new college where no one knows her as the girl-who-went-crazy. She's even going to parties and making friends. There's only one thing left to tick off her list…
But relationships are messy – especially relationships with teenage guys. They can make any girl feel like they're going mad. And if Evie can't even tell her new friends Amber and Lottie the truth about herself, how will she cope when she falls in love?
8. Under Rose-Tainted Skies by Louise Gornall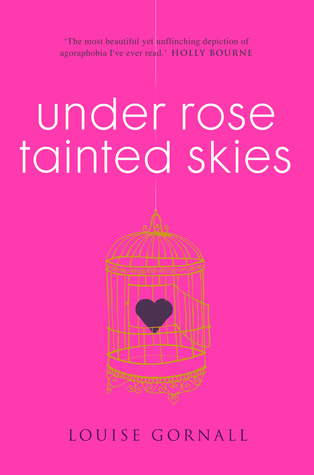 Agoraphobia confines Norah to the house she shares with her mother.
For her, the outside is sky glimpsed through glass, or a gauntlet to run between home and car. But a chance encounter on the doorstep changes everything: Luke, her new neighbour. Norah is determined to be the girl she thinks Luke deserves: a 'normal' girl, her skies unfiltered by the lens of mental illness. Instead, her love and bravery opens a window to unexpected truths …
9. Bone Gap by Laura Ruby
Everyone knows Bone Gap is full of gaps—gaps to trip you up, gaps to slide through so you can disappear forever. So when young, beautiful Roza went missing, the people of Bone Gap weren't surprised. After all, it wasn't the first time that someone had slipped away and left Finn and Sean O'Sullivan on their own. Just a few years before, their mother had high-tailed it to Oregon for a brand new guy, a brand new life. That's just how things go, the people said. Who are you going to blame?
Finn knows that's not what happened with Roza. He knows she was kidnapped, ripped from the cornfields by a dangerous man whose face he cannot remember. But the searches turned up nothing, and no one believes him anymore. Not even Sean, who has more reason to find Roza than anyone, and every reason to blame Finn for letting her go.
As we follow the stories of Finn, Roza, and the people of Bone Gap—their melancholy pasts, their terrifying presents, their uncertain futures—acclaimed author Laura Ruby weaves a heartbreaking tale of love and loss, magic and mystery, regret and forgiveness—a story about how the face the world sees is never the sum of who we are.
10. Vendetta by Cat Doyle
When it comes to revenge, love is a dangerous complication.With a fierce rivalry raging between two warring families, falling in love is the deadliest thing Sophie could do. An epic debut set outside modern-day Chicago.
When five brothers move into the abandoned mansion in her neighbourhood, Sophie Gracewell's life changes forever. Irresistibly drawn to bad boy Nicoli, Sophie finds herself falling into a criminal underworld governed by powerful families. As the boys' dark secrets begin to come to light, Sophie is confronted with stinging truths about her own family, too. She must choose between two warring dynasties – the one she was born into, and the one she is falling in love with. When she does, blood will spill and hearts will break.
---
What books are on your Spring TBR?
Which of the books I've mentioned do you recommend most?
---
---
Follow me on Twitter, Instagram, Bloglovin' or Goodreads. Comments are always warmly welcome.