A big thank you to my lovely bookish bestie Rosie @ RosieFreckleReads for tagging me in this fun book tag. It's been a while since I did a tag on here and this seems like a super fun one!
---
Fizzy Blue Bottles
They look strange, and they taste strange, but you like them. Name a book or series with a really strange plot that you couldn't help but love.
I loved The Strange and Beautiful Sorrows of Ava Lavendar by Leslye Walton but there is no denying that I spent a portion of this book enraptured in the beautiful writing but clueless as to what was going on! This is a fab book if you enjoy magical realism!
The Metre
It goes on forever. Name the longest book series you have read.
I think it probably has to be the Harry Potter series by the one and only J.K. Rowling. As well as the original 7 books I've also read the the short stories she has released as well as the Hogwarts Library books. That's not to mention the newer releases of Cursed Child and Fantastic Beasts (despite them not being a part of the original series they're still the same world!)
Chocolate Raisins
No amount of chocolate can hide what's inside. Name a book with a great cover but a disappointing story.
So I really like this cover for All Is Not Forgotten by Wendy Walker but when I read this last year I felt like the only person who just didn't enjoy this book. I absolutely loathed the narrator which was a huge issue for me. (Ps. I actually love chocolate raisins!)
Chocolate Mice
They look sweet, but they're secretly vermin. Name a book that surprised you with it's villain. (Be careful not to give spoilers!)
As a huge fan of The Lunar Chronicles I absolutely love to hate Queen Levana but in Fairest we get to learn a bit more about her. Whilst I still loathe her (and love her as a super villain), this book certainly surprised me by giving me some conflicting feelings after learning about her own childhood.
Hard Gums
You take a bite but almost break your teeth. What book or series was hard for you to get into?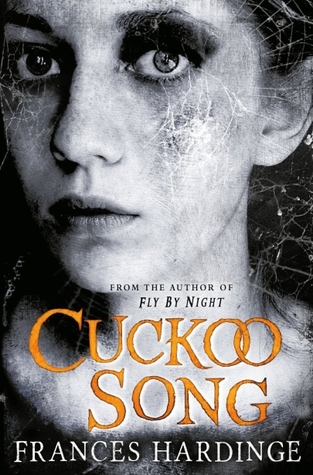 I found Cuckoo Song by Frances Hardinge really hard to get into. I liked the writing style as I'm a fan of magical realism but I just did not care for any of the characters at all. I've heard some great things about Hardinge's other books so maybe I'll try her again one day.
Cola Bottles
Some are sweet, some are sour. Name two similar books, one you liked and one you didn't.
This is a bit of an odd one as these books are by the same author and share a special link. Whilst I really enjoyed reading Fangirl and thought Cath was a great MC, I just could not quite get my head around Carry On. It was okay but there was a lot I just didn't connect with at all. That being said I really enjoy Rainbow Rowell's books!
Fried Eggs
Some love them, some hate them. Name a book that matches the way you feel about Fried Eggs.
It just so happens that I LOVE the fried egg sweets and so I've picked Dangerous Girls by Abigail Haas. I read this book a few years ago and I read it all in one sitting. It's a YA mystery/thriller and it really is superb!
Smarties
No matter what you do, they're everywhere. Name a trend or trope you are tired of reading.
Ohhh, I REALLY hate the whole trope of boy comes along and cures girl of whatever illness or mental health issue she may have. It is TIRING and FALSE.
Gummy Bears
Name your favourite fictional creature or animal.
When I was younger I always really wanted to have my own daemon like Lyra does in The Golden Compass. I really should read these books!
Pick 'n' Mix!
So many sweets, so much variety. Name some of your favourite diverse books!
---
I tag:
And anyone else who fancies this tag!
---
---
Follow me on Twitter, Instagram, Bloglovin' or Goodreads. Comments are always warmly welcome.