Top Ten Tuesday is a weekly meme hosted by the lovely people at The Broke and the Bookish. This week's prompt is to give 10 book recommendations on anything we like! As an avid lover of UKYA books I wanted to really give some recommendations to UKYA books and authors that I love and think everyone should read. Where possible I've included links to my own reviews if you want more detailed thoughts and I've also linked to all the Goodreads pages. I hope you find something to take your fancy. These are all from the UKYA contemporary genre! These are in no particular order!
1. A Quiet Kind of Thunder by Sara Barnard
A Quiet Kind of Thunder was the first book I read in 2017 and I knew straight away it was a book that would stay with me for a long time. It is full of emotion, joy, relationships and friendships. Steffi is a selective mute and suffers with anxiety, upon meeting Rhys (who is deaf) she discovers a new part of herself. This is a beautiful coming of age story that I really encourage everyone to read. This is the kind of story that leaves its own mark on every reader. Full review.
2. Radio Silence by Alice Oseman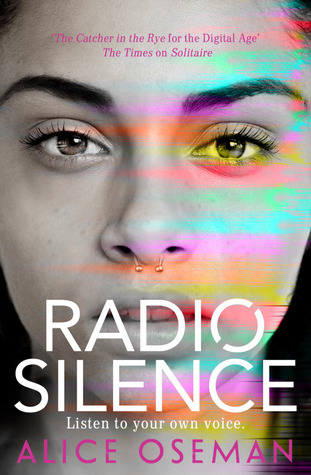 Radio Silence was one of the first books I reviewed on here and I fell head over heels for it. Alice Oseman has such a special talent for capturing teenagers perfectly in her writing. This book deals with so many different themes, including (but not limited to) friendships, parent/child relationships, sexuality and finding/accepting yourself. It is also one of the most diverse books I have read. A great coming of age story full of love, laughter, sadness and teenage angst. There is something in this book for everyone, I highly recommend it. Full review.
3. Orangeboy by Patrice Lawrence
Orangeboy is a book that has made huge waves in the UKYA community. It is an award winning book and having finally read it I am not at all surprised. This book is full of diversity, it tackles issues I've not seen tackled so head on in UKYA literature before including the drug and gang violence. It is such a fast-paced read and it doesn't take long to really care about the characters and want the best for them. This is a book that you need to experience for yourself and I really urge you to, it will either be relatable or eye opening.
4. Wing Jones by Katherine Webber
Would it be a recommendation post from me if it didn't feature Wing Jones? No. But honestly this book is fantastic. It takes something devastating and turns it into something inspiring and wonderful. Wing is one of the most determined and spirited characters I have read and because of that she is hugely inspiring. With wonderful relationships and touches of magical realism, this is a book that will keep you flipping the pages until the end. It also has beautiful sprayed edges so you know you want this for your collection! Full review.
5. The State of Grace by Rachael Lucas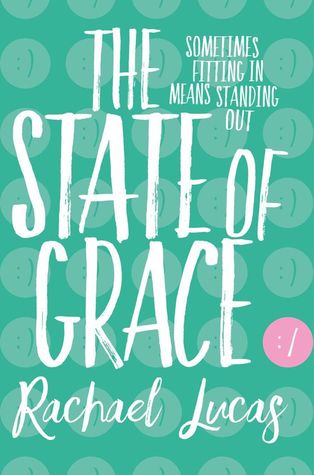 The State of Grace is such a charming and heartfelt read. Rachael Lucas has truly put part of herself into Grace and I am so thankful to her for writing this wonderful #OwnVoices young adult novel. Grace's world is different to ours because of her autism and it was really interesting to see her perspective on the world. It certainly gave me plenty to think about and I know that pupils I teach will be falling in love with Grace for years to come, I certainly did. There is plenty to make you laugh in this wonderful book but also moments of raw emotion too. Brilliant! Full review.
6. Countless by Karen Gregory
Countless is a book that had a grip on my heart from the very beginning. Hedda is a teenager, she is pregnant and she has an eating disorder. She has huge, life changing decisions ahead of her and this book is one of the most raw, emotional books I have ever read. It is beautifully written and as a result is frightening and difficult to read at times but it is also just as hopeful as it is upsetting. If you are able to read this then I definitely recommend it, but get the tissues ready! Full review.
7. Paper Butterflies by Lisa Heathfield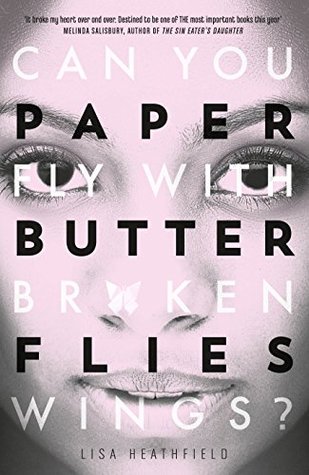 Whilst we're talking of having tissues ready, it's time for me to once again recommend Paper Butterflies by Lisa Heathfield. Reading this book is hard. It is one of the most harrowing and difficult books that I have read but at the same time Lisa manages to make this such a hopeful and beautiful book too. It is a story of horrendous abuse but also has one of the most beautiful friendships I have read. Paper Butterflies is a book that I encourage everyone to experience. Whilst it may not be an easy book to read it is certainly one that will stay with me for a very, very long time and has changed something inside of me forever. Phenomenal. Full review.
8. Unconventional by Maggie Harcourt
Unconventional is a book that I read really recently and just fell in lvoe with. It follows the life of Lexi and her life as the child of someone who runs fan conventions. For the fangirl in me this was everything I wanted: it was full of fangirling, romance, friendship and emotion. I loved it wholeheartedly and if you've ever been a fan of anything I think you'll love this book too!
9. The Spinster Club Trilogy by Holly Bourne
No UKYA recommendation list is complete without Holly Bourne featuring somewhere on the list and her Spinster Club trilogy is such a fantastic series for any young girl to read (or person of any age!). It is a fantastic introduction to feminism but also covers mental health issues, first romances and standing up for what you believe in. With plenty of humour and unforgettable moments these are a must read! [x] [x] [x]
10. Beautiful Broken Things by Sara Barnard
It only seems right to come full circle and end with another Sara Barnard title. I absolutely adore Sara's writing and she is most definitely an auto-buy author for me. Beautiful Broken Things is a story of female friendships. It doesn't shy away from the imperfections and there are some parts in this story that totally tore my heart out of my chest. It is truly fantastic. If you're in the US, this book is titled Fragile Like Us – don't miss out!
---
What are your favourite UKYA contemporary books?
Who is your favourite UKYA author?
---
---
Follow me on Twitter, Instagram, Bloglovin' or Goodreads. Comments are always warmly welcome.