Today I'm back with a book tag. I love doing book tags as they really make me think about what I've read. This one is just slightly over due as my lovely friend Rosie tagged me back in February! Whoops!! Rosie adapted this from something she saw on YouTube – enjoy!
1. Black Americano: A book that's hard to get into but has hardcore fans.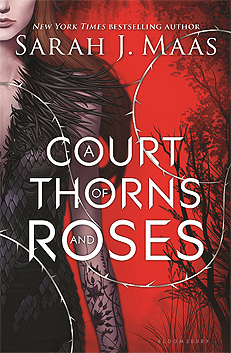 I may be slightly bending this as I've not tried to read this series yet but I know it is super popular and lots of people seem to love it. I just don't know if it is for me!
2. Peppermint Mocha: A book that gets more popular around Winter.
I'm definitely going for A Christmas Carol. This always seems to be a popular reread for people during Winter, for the most obvious reasons. I don't think I've ever properly read it so maybe it will feature on my own December TBR later this year!
3. Hot Chocolate: Your favourite children's book.
Again, I'm going to put my own spin on this and pick one of my favourites from when I was a child. I absolutely adored Enid Blyton as a youngster and I DREAMED of the day I could go off to Malory Towers and be friends with the girls there. Such fond memories!
4. Double Espresso: A book that kept you on the edge of your seat from start to finish.
I have literally written in my review of this book: "What I will 100% say is that from the very beginning to the very end this book had me on the edge of my seat." So it must be the perfect choice! This book was an incredible conclusion to the series!
5. Starbucks: A book you see everywhere.
For absolutely all the best reasons I'm picking The Hate U Give by Angie Thomas. This is definitely one of the most talked about YA books of 2017 and I love that I am seeing it everywhere. It is getting absolutely all the incredible attention and praise that it deserves!
6. That Hipster Coffee Shop: Give a book by an Indie author a shout out.
The term 'indie author' confused me greatly but I've chosen to give a shout out to the wonderful Tree Magic by the equally delightful Harriet Springbett. This book is magical and touching, a really lovely coming of age story. Definitely seek it out!
7. Oops! I accidentally got Decaf: A book you expected more from.
This book did not live up to my expectations in the slightest and I have many, many thoughts about it!
8. The Perfect Blend: A book/series that was bittersweet but ultimately satisfying.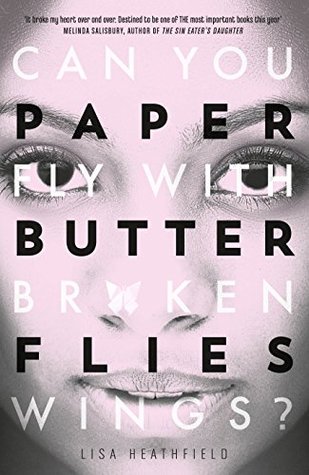 Not that it was necessarily 'bittersweet' but Paper Butterflies is certainly a book that is harrowing and difficult to read but ultimately left me feeling hopeful. One of the most powerful books I have ever read. It will be with me for a long, long time.
9. A Cup of Tea: Your favourite classic.
This is a controversial choice in my bookish group of friends but I absolutely love Pride and Prejudice. In fact I think I'm due a reread!
10. Flat White: Your favourite book that isn't a novel.
I don't read many books that aren't novels but this speech from J. K. Rowling inspired me greatly when I first read it. It's fantastic.
Aoife @ Pretty Purple Polka Dots
---
---
Follow me on Twitter, Instagram, Bloglovin' or Goodreads. Comments are always warmly welcome.