Top Ten Tuesday is a weekly meme hosted by the lovely people at The Broke and the Bookish. I wasn't really feeling inspired by this week's topic Top Ten Book Boyfriends/Girlfriends and so I've decided to revisit a topic that I haven't previously done here before. I've decided to look back on 10 books I've read that deal with tough subjects. Those novels that you read because you can't not read them but at the same time they reduce you to a puddle of tears or make you feel sick. Each of these books has had a lasting effect on me and if you've read them too then you'll know why. Titles link to my reviews where possible.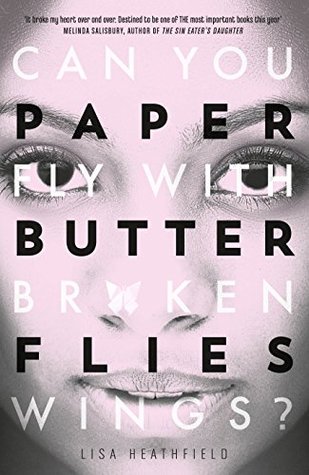 Paper Butterflies is possibly the most devastating novel I have ever read. Lisa Heathfield does not mess around and there were plenty of times where I almost put this book down thinking I was unable to read it. It does not shy away from the horrific abuse that June suffers at the hands of her step mother but at the same time this is one of the most hopeful books I've read. I URGE everyone to read this.
Countless is an outstanding novel that took all of my emotions. I was broken after reading this book. Hedda's story is a difficult one: a teenager, an anorexic and pregnant. This story takes a lot of twists and turns and will inevitably leave you teary eyed but with hope in your heart.
The Hate U Give is the book that everyone has been talking about in 2017. I was lucky enough to see Angie whilst she was on tour here and she is such an inspiration and I loved her passion. It's not possible to summarise how phenomenal this book is but it is probably one of the most powerful novels I have ever read.
4. A Monster Calls by Patrick Ness
A Monster Calls broke my heart when I read it but I also fell completely in love with Conor and his story. A story that is filled with anger and grief. A young boy who doesn't know how to handle his emotions but learns to do so in the most difficult way. If you get a chance, I also highly recommend seeing the movie. But take tissues!
Little Peach is a book I will never reread. This book made me feel sick to my stomach. It is about child prostitution and it doesn't shy away from that dark, gruesome side of the world. I felt both physically and emotionally repulsed by what I was feeling and that is a sentiment to how well written this book is.  It is a story that needed to be told and I am glad that I've read it.
Still Alice is a book that I often find myself thinking about. Losing control of my mind and my memories is something that terrifies me and seeing this happen to Alice, a psychology professor, really scared me. Alzheimer's can strike any of us at any time. A really thought provoking and emotional read.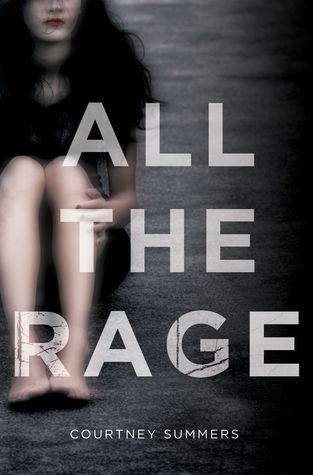 All the Rage is a truly heartbreaking and emotional read. It contains heavy triggers of rape, which should be considered before reading. However, I believe this to be one of the most poignant and important books I have ever read. I can't begin to imagine that the people closest to me wouldn't believe me if something like this ever happened to me. This book is full of complete and utter raw emotion from beginning to end.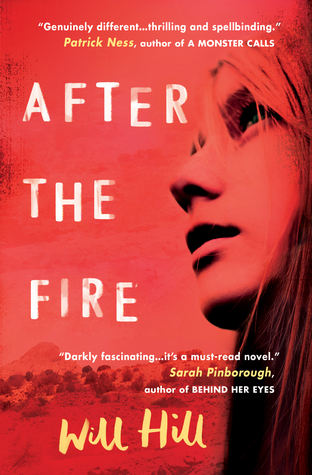 After the Fire is a book that completely and utterly fascinated me. I've always had a vague interest in cults and this was the second book about a cult that I've read. Will Hill certainly doesn't shy away from the horrors that can lie within a cult and how easily people can be influenced by another. The most poignant thing about this book is the way in which it is told, but I'll leave that for you to discover.
The Deviants is a book that is hard to describe without spoiling it so I won't be saying much here. Once you get to the end of this book and realise the meaning behind the title it will completely change your view on this book. If you get a chance, please read this, it really is touching, wonderfully written and important. You won't be disappointed.
10. Lolita by Vladimir Nabokov
Lolita is well known for being a difficult read but there is no denying that this book is a masterpiece of literature. It is very difficult to stomach the content of this book and it is indeed a disturbing read that may well turn your stomach, I know it did for me.
---
What books have you read that have stuck with you emotionally?
What books dealing with tough subjects do you recommend?
---
---
Follow me on Twitter, Instagram, Bloglovin' or Goodreads. Comments are always warmly welcome.