Hi everyone! I am still very much struggling after what has undoubtedly been the most difficult week of my life, so this post will be brief again.
It has been a very slow reading week for me as I have struggled to concentrate on anything but I did finish reading There's Someone Inside Your House by Stephanie Perkins, which was my first book for the Halloween Readathon I'm taking part in. I was pretty disappointed in this book, it didn't live up to my expectations, but more about that in my upcoming review. I'm also kind of reading Michael's Spear by Hilton Pashley which is for an upcoming blog tour that I'm part of.
After a really difficult week, I decided to treat myself to two books from Waterstones. I haven't bought a book since August and I really wanted It Only Happens in the Movies by Holly Borne. I thought I had pre-ordered it but turns out I hadn't. I had a Kindle version of Moxie already but having heard so many fab things about it I knew I'd need to own a physical copy.
I also picked up my pre-order of The Bear and the Nightingale by Katherine Arden. This book was out last year but the paperback version was coming out and I really want to read this so I pre-ordered it quite a while ago. I've heard great things about this book from some of my favourite authors!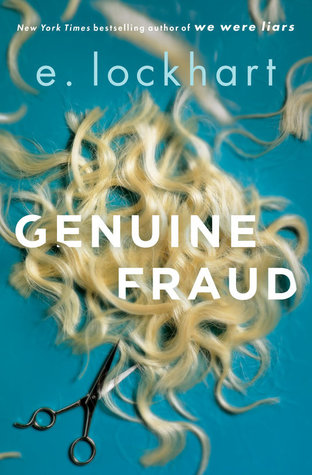 Two more NetGalley approvals this week (I've been good, right?) and I'm looking forward to both of these. I'm really excited for Love, Hate & Other Filters by Samira Ahmed, it sounds great. I read a sampler of Genuine Fraud by E. Lockhart that I got from YALC and I was interested to see where it went so I'm glad to have that too.
I am hoping to start getting back to normal this week, although it will be a process. Thank you to those who have sent lovely messages on Twitter and everyone who has continued to read my posts etc. It is very much appreciated. Please feel free to leave links to your blog posts down below and I'll visit soon.
Have a wonderful week! ❤
---
What have you been reading this week?
What blog posts have you written this week? Share your links in the comments! 
---
---
Follow me on Twitter, Instagram, Bloglovin' or Goodreads. Comments are always warmly welcome.