Thanks to the lovely Sam who hosts this meme at Taking On A World of Words. This is a weekly meme where I answer the three W's of reading: What are you currently reading? What have you just finished reading? What will you read next?
What are you currently reading?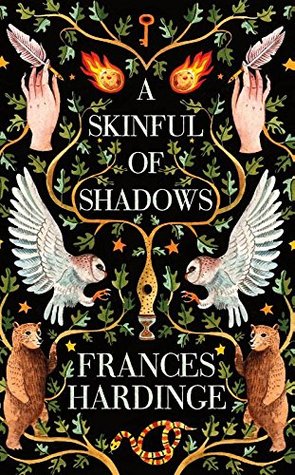 Currently about 75% done with this book and absolutely loving it. The writing is gorgeous and this is a truly haunting tale. I love Makepeace and I'm interested to see where this final 100 pages will take her.
What did you recently finish reading?
I read tow fantastic books last week and I really loved them both in very different ways. I was lucky enough to read a proof of Goodbye, Perfect by Sara Barnard. The book won't be out until next year but let me tell you it's her best yet, I loved everything about it. Frozen Charlotte by Alex Bell was creepy and haunting but everything I hoped it would be. Looking forward to reading the prequel soon!
What do you think you'll read next?
Next book will be The Extinction Trials by S. M. Wilson which isn't out until January but I can't wait to jump into it. This will be the fifth book from my Halloween TBR so I'm on track to complete them all!
---
      What have you been reading this week?
Do you have any thoughts on the books I've mentioned? 
---
---
Follow me on Twitter, Instagram, Bloglovin' or Goodreads. Comments are always warmly welcome.