Good morning! It's been a while since I did a tag on my blog and so I thought this dreary Saturday (at least it's dreary where I am) would be the perfect time for a new one. I saw The Guilty Reader tag over on Amy @ Golden Books Girl blog a while ago and thought it looked quite fun, plus it's quick and easy to do!
1. Have you ever re-gifted a book that you've been gifted?
I definitely have! Sometimes I do this without having read the book, generally after it has sat on my shelf for a very long time. Other times I give books I have read to my other bookish friends to they can also enjoy. An example of that was passing on the Spy Toys books to my lovely primary school teacher friend Steph as I knew her kids would get more out of them than me and I had already read and enjoyed them! (Does this even count as re-gifting? I do not know!)
2. Have you ever said you've read a book when you haven't?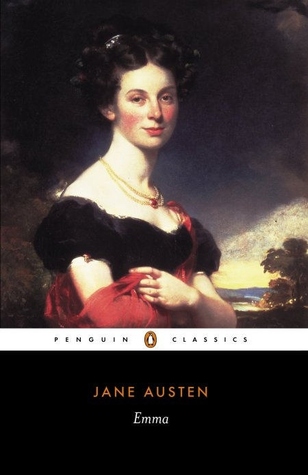 If we roll back the years to As level English Lit/Lang, I just really couldn't get into Emma by Jane Austen and that was our set text. I read the first 10 chapters but told my teacher I had read the whole book (as did a few of us!). Luckily for me the extract on the exam was Chapter 9 and I still managed to get my A – phew! I have since read the book and enjoyed it, but it just wasn't for 16/17 year old Kelly!
3. Have you ever borrowed a book & not returned it?
No, at least I don't think so! I do have a lot of books that friends have sent me that I still haven't read yet but I will return them once I do read them!
4. Have you ever read a series out of order?
I unintentionally requested Straight Outta Crongton by Alex Wheatle without realising it was the third book in a series. Luckily, each of the books in the series do work as standalones so I was still able to read it but I haven't read the first two.
5. Have you ever spoiled a book for someone?
Not to my knowledge! I always try to make sure I know whether someone has read a book before we dive into discussion and I try my best to keep all my reviews as spoiler free as possible. Sorry if I ever have – it would have been unintentional!
6. Have you ever doggy eared a book?
No! I know that some people do, but I just can't bring myself to fold the pages of my books. I am a big fan of bookmarks – one of my favourites is in the above picture (ps. look how gorgeous Ink by Alice Broadway is). It's Six of Crows themed and I adore it.
7. Have you ever told someone you don't own a book when you do?
Nope! I don't really know why I would need to do this. I either have a book or I don't.
8. Have you ever skipped a chapter or a section of a book?
I don't tend to skip whole chapters or sections of books but if I'm reading a book and not particularly enjoying it, I am guilty to just scanning paragraphs to pick out the main bits and get to the end of a book quicker. A book I recently ended up doing this with was The Truth and Lies of Ella Black by Emily Barr. The chapters were SO long that I often found myself skim-reading some of the paragraphs.
9. Have you ever badmouthed a book you actually liked?
Well this strikes me as rather an odd thing to do! I am not someone who bends my own opinions just to fit in with others so if I liked a book but others didn't, that's fine, but I won't pretend that I didn't like it too.
I'm tagging anyone who fancies doing this tag for their own blogs! If you do decide to do it, please let me know so I can check out your answers too!
Do you have any guilty reader habits? What are they?
Are you a bookmark user or do you fold over your pages?
---
---
Follow me on Twitter, Instagram, Bloglovin' or Goodreads. Comments are always warmly welcome.