Hi everyone! Happy Friday! Today I'm back with a bookish tag, you know I love these posts. I was tagged by the lovely Bex @ My Shelf and Myself for this one earlier this week and I love the idea! Thanks for tagging me! 26 questions ahead so I hope you've got snacks for the ride!
Author you've read the most books from
I think this would definitely be J.K. Rowling because I've not read any other series which has 7 books in. I've also read all of her books written as Robert Galbraith.
Best Sequel Ever
Definitely A Conjuring of Light by V. E. Schwab. I adore this series and this final book was just incredible!
Currently Reading
I'm about halfway through reading a proof copy of Children of Blood and Bone the highly anticipated debut from Tomi Adeyemi and this book is just incredible so far. I am LOVING it!
Drink of Choice While Reading
I'd say about 95% of the time it's a nice big cup of tea!
E-reader or Physical Book?
Both? I definitely read physical books more than I do on my Kindle but I do love my Kindle for its convenience and I rarely leave the house without it.
Fictional Character You Probably Would Have Actually Dated In High School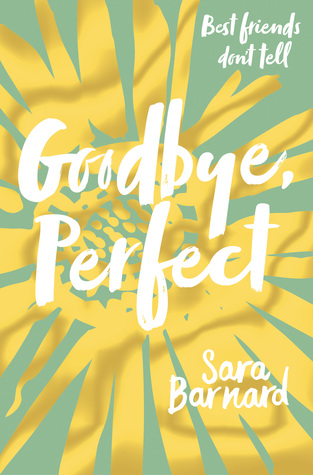 Okay I'm going with the gorgeous Connor from Goodbye, Perfect because he is SUCH a sweetheart and is so caring and supportive. He makes me all heart eyes!
Glad You Gave This Book A Chance
Definitely Jane Eyre by Charlotte Bronte. This book had been on my TBR for so long but I just kept putting it off because classics can be so difficult to read but I ended up absolutely loving this one!
Hidden Gem Book
I'm taking the opportunity to boost this fantastic new YA book The Extinction Trials by S. M. Wilson. It's marketed as Jurassic Park meets The Hunger Games and considering what a whopping statement that is to make, it couldn't be more true. This book is FANTASTIC! Whilst it is pretty well known in the UKYA community, it's definitely a book for those across the seas to keep an eye out for!
Important Moment in your Reading Life
There are so many options I could choose here but I'm going to go with the moment I started taking part in #SundayYA chats on Twitter. It's this chat which truly started to make me feel part of the UKYA community and I've met some of the most incredible friends because of it. Feel free to join us every Sunday at 6pm GMT.
Just Finished
I finished reading The Exact Opposite of Okay by Laura Steven a few days ago and this book is BRILLIANT. It manages to be hilarious yet deeply moving and deals with some really timely issues such as slut-shaming. It's the fierce feminist voice UKYA has been screaming out for! It releases on March 8th here in the UK so make sure to go and grab yourselves a copy!
Kinds of Books You Won't Read
I'm not really into sexy books, you know the ones I mean.
Longest Book You've Read
Absolutely A Dance with Dragons by George R. R. Martin. This book has over 1,000 pages and took one hell of a commitment!
Major book hangover because of
I ADORED Godsgrave by Jay Kristoff so much but it was such an adrenaline rush that it took me a few days before I was able to commit to another book!
Number of Bookcases You Own
I have one full bookcase, 3 very, very full big shelves and then 7 mini shelves. I need more though, the piles of books are building…
One Book You Have Read Multiple Times
I've read Harry Potter and the Philosopher's Stone so, so many times. I couldn't actually give you a count. I've read the paperback, the audiobook and the illustrated version.
Preferred Place To Read
Either on the sofa or usually you'll find me on my bed reading surrounded by cushions and under a blanket. I do also like to read in a coffee shop, there's something so lovely about the atmosphere.
Quote that inspires you/gives you all the feels from a book you've read
"The clouds have risen, out of my reach, but now I can see the stars and they wink down at me like they're saying "You go, girl" and I tilt my head back and smile up at them, and I hope that from way up there my smile looks like a bright shiny star winking back at them." ― Katherine Webber, Wing Jones
Reading Regret
I don't really have reading regrets because it's not often I'll read a book I don't enjoy and even when I do there's something to be learnt from it.
Series You Started And Need To Finish
I quite enjoy the books in the Front Lines series which is all about ladies who have gone to war. Purple Hearts is the final book in the series and I was lucky to be sent a copy from the publisher so I'm looking forward to reading it soon and seeing what happens next for our girls.
Three of your All-Time Favourite Books
Very Excited For This Release More Than All The Others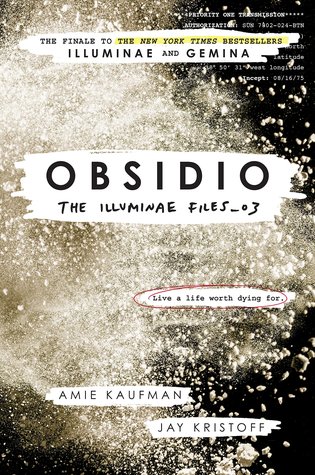 I'm picking two because I'm a cheat! I'm super excited for Obsidio which is the next book in the Illuminae Files. I'm MORE than super excited for the next YA novel from Katherine Webber which releases this summer: Only Love Can Break Your Heart. It sounds wonderful and the cover reveal is happening today which is exciting!!
Worst Bookish Habit
Hoarding. I find it so hard to let go of books and as a result I own SO many, especially unread ones. I need to get better at unhauling!
Your latest book purchase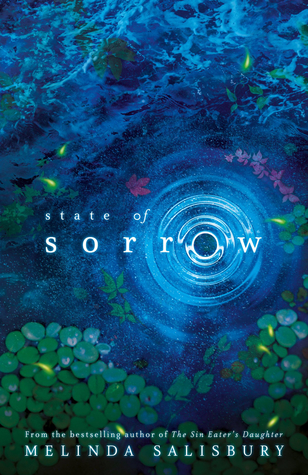 Okay so I technically bought this ages ago as it was a preorder but I picked it up two days ago and I am SO excited to read it!
ZZZ-snatcher book (last book that kept you up WAY late)
Reading Hero at the Fall by Alwyn Hamilton was a life consuming time. I just couldn't put this book down at all and it was such a perfect ending to the trilogy!
There we have it! I'm tagging Steph, Amy and Rosie but please feel free to tag yourselves, I'd love to see your answers!
---
Follow me on Twitter, Instagram, Bloglovin' or Goodreads. Comments are always warmly welcome.