Top Ten Tuesday is a weekly meme created by The Broke and the Bookish which has now found a lovely new home at That Artsy Reader Girl. The prompt this week is right up my street and exactly the kind of post I love to share. I love giving my favourite hidden gems the chance to shine on my blog and hopefully some of you will find a new book here to pick up and give a read.
I've picked books published prior to 2018/very early 2018 that I've read, loved and have less than 1,000 ratings on Goodreads (in fact most of them have under 500!). Many of these are UKYA but some of them are released in the US too. Either way, you could order them through Book Depository even if you are outside of the UK (I am not affiliated with them, just trying to boost these fab books and authors!)
I'm going to post each one with the blurb for you to check out ~ covers will link to Goodreads so you can add to your own TBR and titles will link to my review if you want more info! The title of A Place Called Perfect will link to my lovely friend Steph's review as for some reason I never wrote mine (story of my life…)!
Claire Casey hates being the centre of attention. But if it means getting Sef Malik to notice her, it's a risk she's happy to take. Sef is prepared to do anything to help his recently disabled brother. But this means putting Claire's love – and life – on the line. Because when you're willing to risk everything, what is there left to lose?
Elliot's mum is ill and his home is under threat, but a shooting star crashes to earth and changes his life forever. The star is Virgo – a young Zodiac goddess on a mission. But the pair accidentally release Thanatos, a wicked death daemon imprisoned beneath Stonehenge, and must then turn to the old Olympian gods for help. After centuries of cushy retirement on earth, are Zeus and his crew up to the task of saving the world – and solving Elliot's problems too?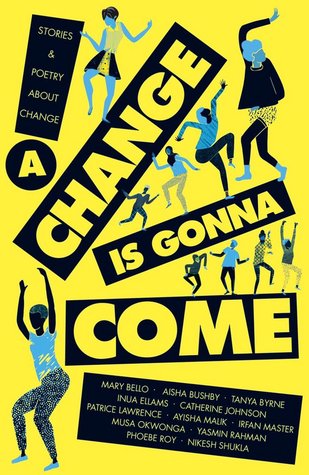 Featuring top Young Adult authors alongside a host of exciting new talent, this anthology of stories and poetry from BAME writers on the theme of change is a long-overdue addition to the YA scene. Contributors include Tanya Byrne, Inua Ellams, Catherine Johnson, Patrice Lawrence, Ayisha Malik, Irfan Master, Musa Okwonga and Nikesh Shukla. Plus introducing four fresh new voices in YA fiction: Mary Bello, Aisha Bushby, Yasmin Rahman and Phoebe Roy.
Linny has been living life in black and white since her sister Grace ran away, and she's scared that Grace might never come back. When Linny witnesses the return to Miami of a cult movie star long presumed dead, she is certain it's a sign. Surely Álvaro Herrera, of all people, can tell her why people come back – and how to bring her sister home?
Sebastian has come to Miami seeking his father, a man whose name he's only just learned. An aspiring astrophysicist, he can tell Linny how many galaxies there are, how much plutonium weighs and how likely she is to be struck by a meteorite. But none of the theories he knows are enough to answer his own questions about why his father abandoned him, and why it left him in pieces.
As Sebastian and Linny converge around the mystery of Álvaro's disappearance – and return – their planets start to collide. Linny's life is about to become technicolor, but finding the answers to her questions might mean losing everything that matters.
When Hedda discovers she is pregnant, she doesn't believe she could ever look after a baby. The numbers just don't add up. She is young, and still in the grip of an eating disorder that controls every aspect of how she goes about her daily life. She's even given her eating disorder a name – Nia. But as the days tick by, Hedda comes to a decision: she and Nia will call a truce, just until the baby is born. 17 weeks, 119 days, 357 meals. She can do it, if she takes it one day at a time …
Rainbow's magic hands can shape trees at her will, but her gift is dangerous and has fatal consequences.
From England to France, through secrets, fears and parallel worlds, Rainbow's journey to understand her powers takes her beyond everything she's ever known.
To find the truth, she must also find herself.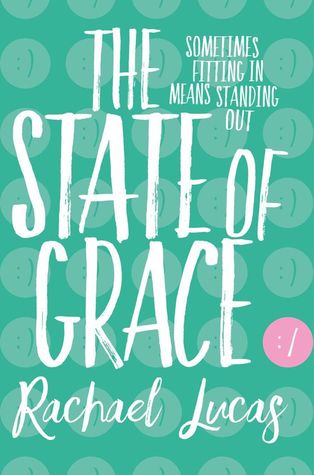 Sometimes I feel like everyone else was handed a copy of the rules for life and mine got lost.
Grace has Asperger's and her own way of looking at the world. She's got a horse and a best friend who understand her, and that's pretty much all she needs. But when Grace kisses Gabe and things start to change at home, the world doesn't make much sense to her any more. 
Suddenly everything threatens to fall apart, and it's up to Grace to fix it on her own.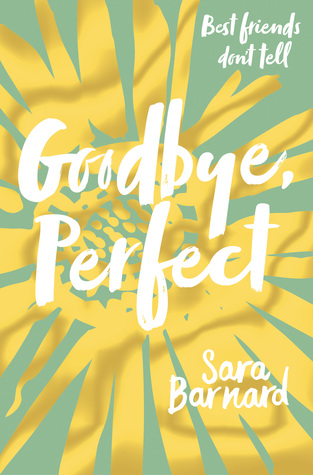 Eden McKinley knows she can't count on much in this world, but she can depend on Bonnie, her solid, steady, straight-A best friend. So it's a bit of a surprise when Bonnie runs away with the boyfriend Eden knows nothing about five days before the start of their GCSEs. Especially when the police arrive on her doorstep and Eden finds out that the boyfriend is actually their music teacher, Mr Cohn.
Sworn to secrecy and bound by loyalty, only Eden knows Bonnie's location, and that's the way it has to stay. There's no way she's betraying her best friend. Not even when she's faced with police questioning, suspicious parents and her own growing doubts.
As the days pass and things begin to unravel, Eden is forced to question everything she thought she knew about the world, her best friend and herself.
Betrayal. Sacrifice. Survival.
Welcome to the Extinction Trials.
In Stormchaser and Lincoln's ruined world, the only way to survive is to risk everything. To face a contest more dangerous than anyone can imagine. And they will do anything to win.
But in a land full of monsters – human and reptilian – they can't afford to trust anyone. Perhaps not even each other…
Who wants to live in a town where everyone has to wear glasses to stop them going blind? And who wants to be neat and tidy and perfectly behaved all the time?
But Violet quickly discovers there's something weird going on – she keeps hearing noises in the night, her mum is acting strange and her dad has disappeared.
When she meets Boy she realizes that her dad is not the only person to have been stolen away…and that the mysterious Watchers are guarding a perfectly creepy secret!
These books are such fantastic reads, I really do highly recommend them all for very different reasons! Gosh, I really did read some GREAT books in 2017!!
What hidden gems do you wish more people knew about?
Have you read any of my choices? I'd love to chat about them with you!
---
Follow me on Twitter, Instagram, Bloglovin' or Goodreads. Comments are always warmly welcome.