Hi everyone! It's Friday and so I'm here with a tag! I love doing tags because they get me thinking back on the books I've read and the ones that are on my TBR too!
This is a tag I saw AAAAAGES ago over on BookTube, specifically on ReadingRealm's channel (so long ago that the link I saved no longer works!!). The idea is to answer each prompt with the title of a book – some of these are books I've read and some are still on my TBR. This was pretty fun to do!
1. Title that's the story of your life
More Happy Than Not seems to tick the box here as I would say that I am usually more happy than I am not!
2. Title that describes your perfect weekend
I quite like spending time on the weekend cosied up in the corner of Waterstones cafe with a good read or blogging with a cuppa in hand and cake closeby. Bookshop Girl fits the bill perfectly (plus it is hilarious!)
3. Title of an adventure you'd like to go on
I have always wanted to go and see the Northern Lights in person and would love to visit Iceland in particular. This was an easy choice!
4. Title you want to name your child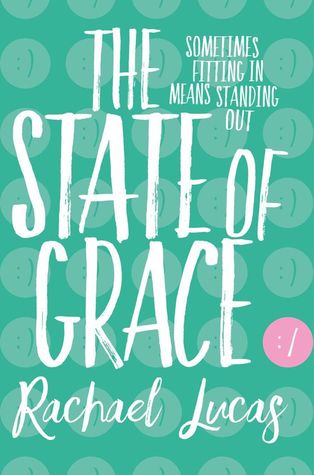 I mean, I wouldn't call my child The State of Grace but Grace is definitely a name I would consider. (This was a hard question!)
5. Title of your ideal job
No, I didn't use basically the same name twice but manage to find two books on my pile that worked…. If I wasn't a teacher, I think I'd quite like to be a bookseller!
6. Title of a place you'd like to visit
I have so many places I would like to visit, so being able to tick Another Place off my list would be amazing! (See what I did there…)
7. Title of your love life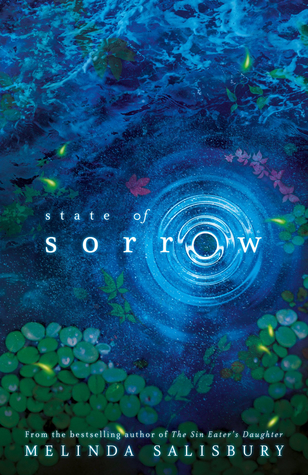 I am not even exaggerating when I say that it is currently a State of Sorrow.
8. Questions you ask yourself
I spend way too much of my time wondering what people think of me and I definitely care too much about this. This seemed like an apt choice!
9. Title of a kingdom you want to rule OR name
Okay, so I wouldn't necessarily want to rule Caraval but I think it's a really magical name for a kingdom!
10. Title you'd name your band
Please do try and tell me how Renegades isn't the perfect name for a band?!
 This was so much fun to do, I could probably do it again with various titles! I'm not going to tag anyone in particular but if you fancy doing this then you're tagged! Link back to me and I'll make sure I visit your post!
---
Follow me on Twitter, Instagram, Bloglovin' or Goodreads. Comments are always warmly welcome.