With this whole blog being pretty fresh off the press this is my first WWW Wednesday. I love the idea of this weekly meme hosted by Sam at Taking On A World of Words.
What are you currently reading?

I started reading The Green Mile by Stephen King two days ago. I'm over halfway through and absolutely loving it. I've always had a soft spot for the film and the book is even better in my opinion. Really glad I decided to pick it up. Aiming to finish by Friday which will make this my first read of 2016!
What did you recently finish reading?
I finished reading Hollow City by Ransom Riggs. It's the second book in the Miss Peregrine's Peculiar Children series. I really love these books. Not only is the story interesting but I can't stop falling head over heels in love with the vintage photography that is used throughout the books. The photographs really enrich the characters, most of them are quite haunting and all too real! My review is here.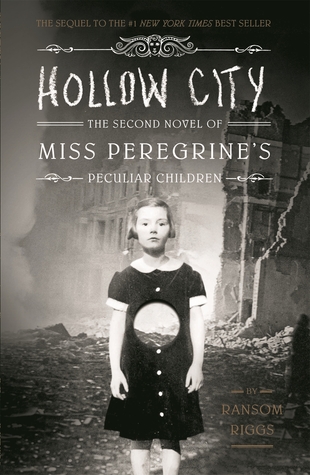 What do you think you'll read next?
I've signed myself up for a rather large number of challenges for 2016 over on Goodreads and I want to start the year by putting a dent in a few of those (mainly to stop myself feeling overwhelmed!). So I'm going to start off January by reading a few shorter novels with 150 pages or less. The first few I am going to read are The Grownup by Gillian Flynn, The Tales of Beedle the Bard by J.K. Rowling and then The Little Prince by Antoine de Saint-Exupéry. These are all books that have been on my TBR for a while. I have 8 books lined up for January so going to get the short ones done first – it'll also ease me back into my work schedule!