Top Ten Tuesday is a weekly meme hosted by the lovely people at The Broke and the Bookish. This weeks them is to make a list of the Top 10 Books I recently added to my TBR. I've decided to mix it up a bit and go with two lists of five: five books I recently added to my TBR and five books that have been on my TBR a while that I desperately need to read! All descriptions come from Goodreads.
Five Books Recently Added to my TBR
1. The Passenger by Lisa Lutz
Forty-eight hours after leaving her husband's body at the base of the stairs, Tanya Dubois cashes in her credit cards, dyes her hair brown, demands a new name from a shadowy voice over the phone, and flees town. It's not the first time.
She meets Blue, a female bartender who recognizes the hunted look in a fugitive's eyes and offers her a place to stay. With dwindling choices, Tanya-now-Amelia accepts. An uneasy―and dangerous―alliance is born.
It's almost impossible to live off the grid today, but Amelia-now-Debra and Blue have the courage, the ingenuity, and the desperation, to try. Hopscotching from city to city, Debra especially is chased by a very dark secret…can she outrun her past?
2. Ariel by Sylvia Plath
Since I finished reading The Bell Jar, I really want to read some more of her work and I don't normally read poetry so I decided to add this to my TBR.
"In these poems…Sylvia Plath becomes herself, becomes something imaginary, newly, wildly and subtly created."
— From the Introduction by Robert Lowell
---
3. My Life on the Road by Gloria Steinem
Gloria Steinem had an itinerant childhood. Every fall, her father would pack the family into the car and they would drive across the country, in search of their next adventure. The seeds were planted: Steinem would spend much of her life on the road, as a journalist, organizer, activist, and speaker. In vivid stories that span an entire career, Steinem writes about her time on the campaign trail, from Bobby Kennedy to Hillary Clinton; her early exposure to social activism in India; organizing ground-up movements in America; the taxi drivers who were "vectors of modern myths" and the airline stewardesses who embraced feminism; and the infinite contrasts, the "surrealism in everyday life" that Steinem encountered as she travelled back and forth across the country. With the unique perspective of one of the greatest feminist icons of the 20th and 21st centuries, here is an inspiring, profound, enlightening memoir of one woman's life-long journey.
4. Cruel Crown by Victoria Aveyard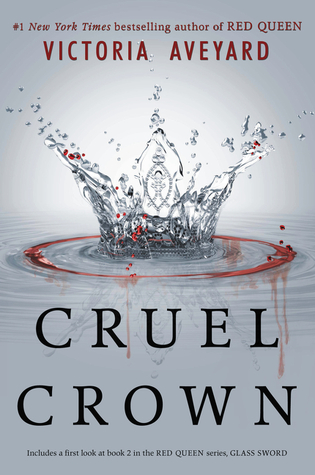 Queen Song
Queen Coriane, first wife of King Tiberias, keeps a secret diary—how else can she ensure that no one at the palace will use her thoughts against her? Coriane recounts her heady courtship with the crown prince, the birth of a new prince, Cal, and the potentially deadly challenges that lay ahead for her in royal life.
Steel Scars
Diana Farley was raised to be strong, but being tasked with planting the seeds of rebellion in Norta is a tougher job than expected. As she travels the land recruiting black market traders, smugglers, and extremists for her first attempt at an attack on the capital, she stumbles upon a connection that may prove to be the key to the entire operation—Mare Barrow.
5. Spectacles by Sue Perkins
When I began writing this book, I went home to see if my mum had kept some of my stuff. What I found was that she hadn't kept some of it. She had kept all of it – every bus ticket, postcard, school report – from the moment I was born to the moment I finally had the confidence to turn round and say 'Why is our house full of this shit?'
Sadly, a recycling 'incident' destroyed the bulk of this archive. This has meant two things: firstly, Dear Reader, you will never get to see countless drawings of wizards, read a poem about corn on the cob, or marvel at the kilos of brown flowers I so lovingly pressed as a child. Secondly, it's left me with no choice but to actually write this thing myself.
This, my first ever book, will answer questions such as 'Is Mary Berry real?', 'Is it true you wear a surgical truss?' and 'Is a non-spherically symmetric gravitational pull from outside the observable universe responsible for some of the observed motion of large objects such as galactic clusters in the universe?'
Five Books from my TBR that I desperately need to read!
Each of the five books below have been on my TBR for a couple of months and, despite all the hype, I am still yet to pick them up! They are quite high up on my 'read-next' list!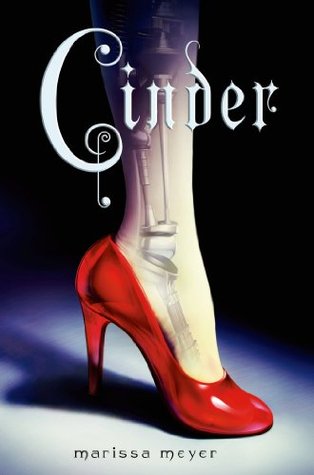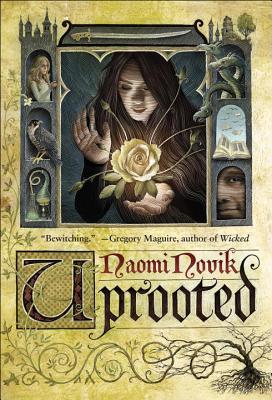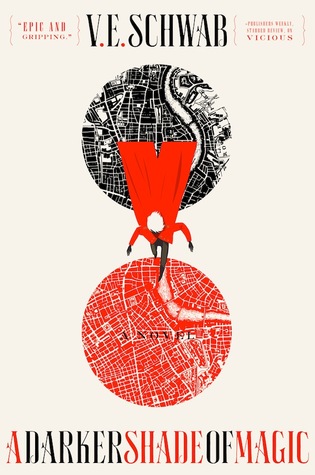 Have you read any of the above? What did you think?
---
Feel free to follow me on Twitter, Goodreads or Tumblr. Comments are always warmly welcome.