Thanks to the lovely Sam who hosts this meme at Taking On A World of Words.
What are you currently reading?

At the moment I am about half way through The Girl In The Ice by Robert Bryndza. As the title may suggest, this is a murder mystery novel, following DCI Erica Foster as she tries to solve the puzzle and find the murderer. I am really enjoying this so far. It's easy to read but full of detail and the suspense is building nicely. If I'm totally honest, I cannot wait to find out who the killer is – I currently have no idea! I also really love the character of Erica Foster. A strong female lead, my weakspot! Thanks to the author and publisher for kindly sending me this arc. Review will be up this weekend when I finish! Also, look at how great this cover is!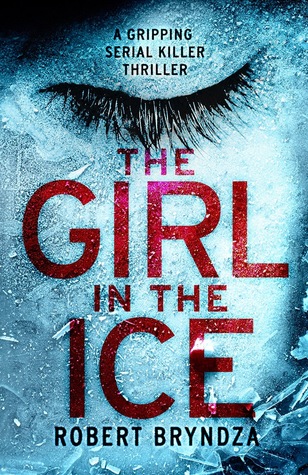 What did you recently finish reading?
I finished reading My Life On The Road by Gloria Steinem a few days ago. I came across this title thanks to Emma Watson and her book club. This was her first suggestion for the group and it was a great one. I learnt a lot from reading this book, Gloria is a truly inspirational individual. I particularly loved hearing about her interactions with taxi drivers over the years. Today I finally finished reading Downton Abbey: A Celebration. This book is a must for any Downton fan. It is full of detail about the show and characters, it gives a lot of historical context to the show but most importantly, it is full of gorgeous photography. This book was my favourite Christmas gift and definitely helped to fill the Downton void in my life.
What do you think you'll read next?
I have no idea to be honest! I need to have a look at my challenges and see what fits next. I have a couple of arcs waiting to be read and I also never got around to All The Bright Places by Jennifer Niven. I ordered some new books the other day too, so if they arrive when I finish my current read, this decision could be made harder!
---
Feel free to follow me on Twitter, Goodreads or Tumblr. Comments are always warmly welcome.