I've had 9 days off and this past week has been super productive (when it comes to books, film and TV – not life). I'll share with you what I've read and watched and then give a little detail on my highlights.
Books of the Week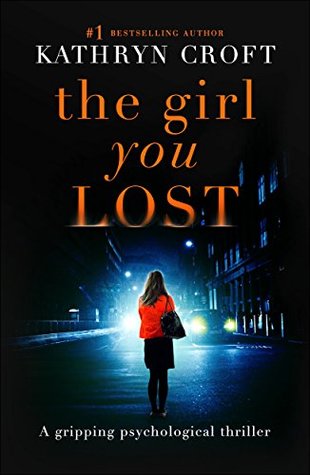 I finished five books this week. You could say I'm a fan of spending my time away from work curled up on the sofa or on my bed with a good novel. I've already published my reviews for Holes and The Girl You Lost, reviews for the other three are ready to go out this week. I reread Holes and The Early Years at Malory Towers as part of a Goodreads group challenge and I must admit that I enjoyed them both just as much as an adult. In fact, I enjoyed Holes a lot more. I loved reading Animal Farm and The Nightingale (just WOW) but didn't fall head over heels for The Girl You Lost. There just wasn't enough there to really capture my heart. Characters are so important to me and I didn't feel a connection with Simone.
Book of the Week: The Nightingale
Wow!! So many people told me I would love this one, but I still wasn't prepared for how much I would love it. I absolutely fell in love with both Vianne and Isabelle. They were fantastically written and the descriptions and characterization in this book were beautiful. I really felt like I'd been on a journey through the war with these two ladies and their families and was reduced to a sobbing mess by the end of the book. If you haven't read it yet then I would highly recommend it!
---
Films of the Week
I watched a total of 6 films this week, taking my year so far up to 17/100. Three of these were a rewatch: Bridget Jones's Diary, Suffragette and Room. The other three were new to me. I rewatched Bridget Jones after reading the book for the first time and I still feel that the film is so much better than the book. Suffragette really evokes a lot of feelings in me. It might not be the best film in the world, I mean they had such a huge opportunity here with the incredible cast they had, but it made a huge leap in getting the story of the Suffragettes back out there. I personally really like it and I'm sure I'll rewatch it many times in the future. Room is just gorgeous, beautiful and inspiring. If Brie Larson doesn't pick up the Oscar for this next week then I'll … I don't know what I'll do! Incredibly touching.
As for the first watches, Burnt didn't have much of an effect on me. The highlight was seeing my wonderful Emma Thompson on the screen. Then there's the fact that Bradley Cooper is rather gorgeous. Regression was a disappointment, if I'm quite honest. I liked seeing Emma Watson back on screen, although it was peculiar hearing her American accent (I mean, she is SO British!). I don't know why, but I just didn't enjoy it as much as I expected to. Deadpool on the other hand was absolutely hilarious, it made my face hurt it was so funny. I wrote a quick review if you want to check that out but I would really recommend you see this, unless you have no sense of humour or are easily offended. If that is the case then stay away.
TV of the Week
 This week I had the following shows to catch up on:
Castle (S08e10 + 11)
Chicago Fire (S04e15)
Girlfriends Guide to Divorce (S02e12)
Grey's Anatomy (S12e10)
How To Get Away With Murder (S02e11)
Modern Family (S07e13)
New Girl (S05E07)
Pretty Little Liars (S06E15)
Rizzoli & Isles (S06e13 + 14)
Scandal (S05e11)
Suits (S05E14)
The Good Wife (S07E14)
I am still super emotional at the news that this will be the final season of The Good Wife. This show has been a firm favourite of mine for several years and to say I adore Alicia Florrick would be a huge understatement. As much as I don't want the day to come, I am interested to see how they are going to bring this show to an end.
It was great to have Rizzoli & Isles back this week and with a double whammy too! I love Maura Isles, she is one of my favourite fictional ladies and I couldn't wait to see what had happened to her since we last saw her get abducted. I love this time of year: my TV shows being back really brightens up my life!
Blogposts of the Week
Finally…
As much as I'm not looking forward to going back to work, I am looking forward to seeing my friends. I'm lucky to work with some of my best friends on a daily basis so I can't complain. I am really looking forward to having Hugh Laurie back on my screen tonight in The Night Manager. I am obsessed with him and will probably make a post about him soon. I also have a few posts already saved for the week ahead. Oh, and I finally started reading Six of Crows today! Happy reading!
Do you have any opinions on the above books? Or maybe you've seen one of the same movies as me or are a fan of the TV shows I watch? Get in touch! 
---
Feel free to follow me on Twitter or Goodreads. Comments are always warmly welcome.