Books of the Week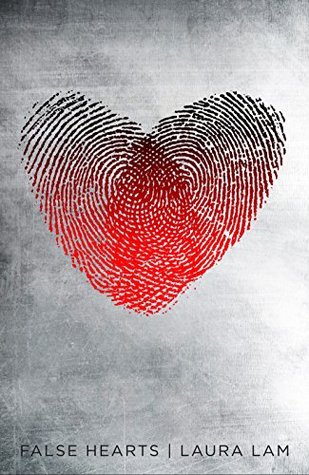 My book of the week is definitely False Hearts by Laura Lam. I totally forgot that I had this eARC from Netgalley and when I looked it up again I was intrigued by the synopsis straight away. This was a fantastic read for anyone who likes a great sci-fi book with lots of dark twists and turns. You can check out more of my thoughts on Goodreads.
---
Films of the Week
I haven't seen any movies this week unfortunately! I've been finishing off some TV shows instead! There are lots of great movies coming out this summer though and I'm looking forward to a few of those!
Films watched in 2016: 41/100
TV of the Week
So my week consisted of the following TV shows:
I'm gutted that it was the finale episodes of Game of Thrones and Veep. I love both of them and they are never on long enough for my liking! The summer always goes quieter with my shows, even though that's when I have the most time off! Not long until Suits is back to join Rizzoli and Isles and Pretty Little Liars for my summer viewing!
I also finished my binge of Prison Break today. The first season is definitely my favourite. I'm interested to see what they will do with Season 5 when it comes out. I also managed to catch the first two episodes of the new season of Orange is the New Black. Now I've finished Prison Break I should think I'll get through OITNB quite quickly!
Blogposts of the Week
Finally…
I had a really great week this week! I was lucky enough to go and see Beyonce and OH MY GOSH was she amazing!! I knew she would be great but the woman is something else! I am still in awe of her and have been listening to her whole song collection since Thursday night. Yesterday was my best friend's baby shower and I had such a wonderful time, I cannot wait to meet her little one!
I have 13 work days left and then 6 whole weeks off – not that I'm counting!!
  Hope you have a great week everyone!
Do you have any opinions on the above books? Or maybe you've seen one of the same movies as me or are a fan of the TV shows I watch? Get in touch! 
---
Feel free to follow me on Twitter, Instagram or Goodreads. Comments are always warmly welcome.