This month is a bit of a change for me. Usually I complete a monthly challenge on Goodreads and have a rigid TBR but as I've gone back to work today and I'm anticipating a busy start to the term, I've decided that September will be a month where I can read some of the books I already own on my shelves. Some of them will count towards yearly challenges but mainly I just want to read these books. I'm also hoping to knock a couple of ARCs off the list too!
Library of Souls – I really enjoyed the first two books in this unique series and I've had a copy of this on my shelf for quite a while. I really want to read this soon.
Stars Above – I'm so close to finishing Winter so this will be next up to finish my Lunar Chronicles journey off nicely. I've loved this series and I've heard there are some really good novella in this collection.
The Silkworm – I've had this book out of the library and renewed it twice so I really HAVE to read this before its next return date. It's been a while since I read a mystery novel so I'm hoping I'll ease into it nicely.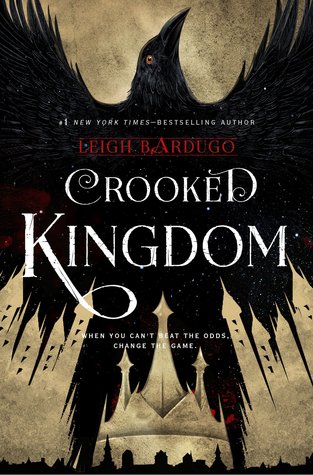 Shadow and Bone – I really want to read the Grisha trilogy and I thought this might fill the void before the upcoming Crooked Kingdom.
The Deviants – I've had an arc of this for a little while and with its release day in a few weeks I really want to get this ready in time to post my review in a timely manner. I've heard great things about this already!
Crooked Kingdom – WAHH!! I think this is my most highly anticipated book of the year and I will be keeping those final few days of September clear for this baby. I CANNOT wait!!
What are you planning on reading in September? Are you going to read any the same as me? If you are, I would love to find a time to discuss them or buddy read! 
---
Feel free to follow me on Twitter, Instagram or Goodreads. Comments are always warmly welcome.