Top Ten Tuesday is a weekly meme hosted by the lovely people at The Broke and the Bookish. The prompt this week is books we consider to be underrated or that we feel are hidden gems people may have missed. I have chosen to feature only 5 books this week as I want them to have their moment. These are all books that I read in 2016 and all covers link to Goodreads. I have included a personal summary for each and a link to my own review. I hope you can find something to add to your own TBRs! These are all wonderful books!
1. The Deviants by C J Skuse
The Deviants is honestly one of the best books I read in 2016, it is absolutely fantastic. On the surface this is a book about friendship but it runs so much deeper. When you truly understand the meaning of 'deviants' in the context of this book it will change the way you look at it forever. I will never stop trying to persuade people to read this – it has less than 150 ratings on Goodreads which is ridiculous!! My review.
2. The Sacred Lies of Minnow Bly by Stephanie Oakes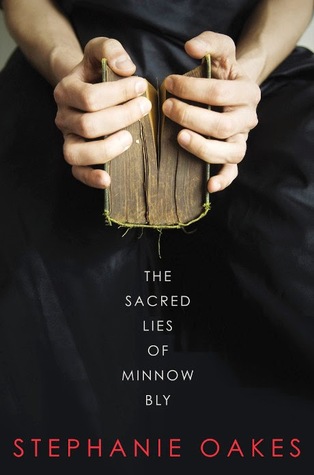 I was originally drawn into this book because it sounded SO interesting: a book about a girl who has escaped from the confines of a cult after having her hands chopped off? Yes please! (That sounds more gruesome than I intended). This book is fantastic, I loved learning about her life in the cult and seeing how everything played out. I haven't seen enough love for this book. My review.
3. Little Peach by Peggy Kern
I cannot include this book on this list without giving out a very heavy warning that this book is not enjoyable to read. The subject matter makes it emotionally very difficult but it is such an important book that I had to include it. My review.
4. Radio Silence by Alice Oseman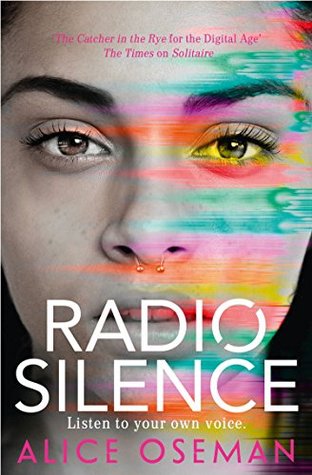 I'm not sure that any list of recommendations would be a list of mine without this book. Radio Silence was one of my favourite books of 2016, it is phenomenal. It is incredibly diverse, deals with so many important themes and is very well written. I still love the characters in this book to this day. My review.
5. Dear Charlie by N. D. Gomes
This is the heart-wrenching story of a school shooting told from the perspective of the shooter's family. This book is so incredibly well written and I thought it was interesting to see this story told from this perspective. This is a very emotionally charged book. My review.
---
Honestly just reflecting over these books makes me feel quite emotional. Each of them have had an impact on me in different ways and I really would love to hear from anyone who has read them or anyone who is going to add them to their tbr. Let's give these marvellous books the loving they deserve!
What hidden gems do you love to recommend to people?
---
---
Follow me on Twitter, Instagram, Bloglovin' or Goodreads. Comments are always warmly welcome.