Hi everyone! I hope you've all had a great week. Last week was super busy and felt VERY long but I survived! Here's what I got up to last week…
---
 I only finished one book this week and that was the incredible Traitor to the Throne by Alwyn Hamilton. I have SO many feelings about this book and my review will be up tomorrow so keep an eye out for it! This weekend I've picked up two books to start reading. The first was my copy of Caraval by Stephanie Garber (I have two copies, woops) and I whizzed through a third of this book in just one sitting yesterday. I love how mysterious it is and the writing is gorgeous! Super intrigued to see where this is going. The second is my eARC of Nasty Women which is being published by 404 Ink. It is a collection of essays written by women and I've only read the first four at the moment but I LOVE them. This is going to be a very important collection.
I treated myself to two books this week and those were Unconventional by Maggie Harcourt and All About Mia by Lisa Williamson. I've heard great things about both of these YA books and I'm excited to dive into them!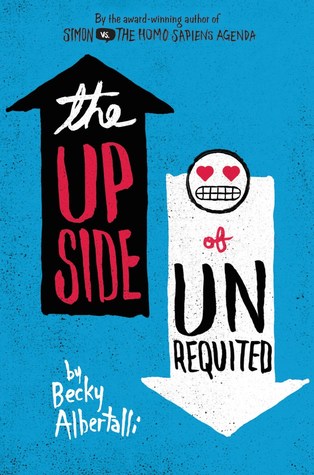 I was thrilled to be accepted for an eARC of The Upside of Unrequited which is the upcoming release by Becky Albertalli. I have seen a lot of positive comments about this book and I'm looking forward to reading it soon.
I haven't made much progress on my challenges this week as I only finished one work, but here are the links anyway!
Despite this being the only book I read last week this still would have been my book of the week. I thought this sequel to Rebel of the Sands was phenomenal! There was heaps of action, lots of characters that I love and I'm seriously enjoying all of the magical elements in these stories. My full review will be up tomorrow but I highly recommend this to lovers of YA fantasy!
There is a TBR Takedown readathon happening from 6th-12th February and as I write this I am still deciding whether or not to join. I really want to but I know that work commitments mean I won't read everything I want to and I'm currently enjoying the freedom I've given myself in February.
I have a few pre-orders that should be arriving this week so look out for a book haul picture on my Twitter shortly!
---
What have you been reading this week?
What blog posts have you written this week? Share your links in the comments! 
---
---
Follow me on Twitter, Instagram, Bloglovin' or Goodreads. Comments are always warmly welcome.