Thanks to the lovely Sam who hosts this meme at Taking On A World of Words. This is a weekly meme where I answer the three W's of reading: What are you currently reading? What have you just finished reading? What will you read next?
What are you currently reading?
I only started this last night and read the first couple of chapters but when I get home later I plan on getting my nose stuck right into this! It's already amazing to be back in the world Schwab has created (I LOVE Lila Bard, just had to say that) but I am sad this will be our last adventure with these guys! This book is a bit of a whopper so it could take a while to get through. (I also anticipate this could be on a lot of WWWs this week!)
What did you recently finish reading?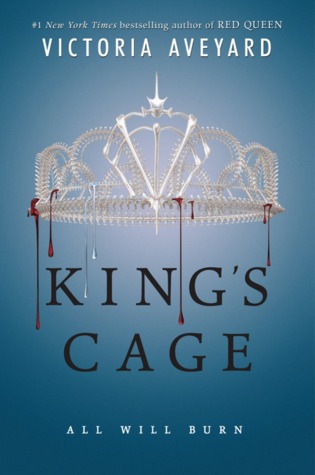 I decided to pick up King's Cage. I was slightly reluctant as Glass Sword (book #2) was not my favourite but I am so glad to say that this book was much better. I felt that Mare had more to her character and although it was still rather wordy, it was a better story on the whole. My review will be live later this week!
What do you think you'll read next?
It depends how long it takes me to read A Conjuring of Light but these two books were on my list of hopeful reads this month so it would be great to get at least another one of them under my belt!
---
      What have you been reading this week?
Do you have any thoughts on the books I've mentioned? 
---
---
Follow me on Twitter, Instagram, Bloglovin' or Goodreads. Comments are always warmly welcome.