Hi everyone! I'm back with a book tag to fill the gap on this Saturday evening! I have a couple of posts in the work for the next week or so but wanted to stick to my schedule of having something today!
I used to love playing The Sims and occasionally go through phases where I want to dip in and out so when I saw that the lovely Holly @ Nut Free Nerd had tagged me in this I was super happy. I love the prompts so this tag was right up my street. A big thank you also to Hailey from Hailey in Bookland who created this tag.
---
The Original Sims – Best Author Debut
As you will know, I LOVED this book. Katherine Webber's Wing Jones is probably my favourite author debut and would seriously take some beating! I still can't believe this is her debut and cannot wait for her second book in 2018! Check out my review here.
Grim Reaper – Saddest Character Death
I probably could put so many books for this but I will never forget the complete devastation of the amount of losses that J. K. Rowling packed into Harry Potter and the Deathly Hallows. So many characters I loved and cherished were killed and it broke my heart!
Sims Getting Stuck – A Character That Got In The Way
Grr, Megan from Margot & Me really drove me up the wall. Although she isn't a main feature I just really loathed her (which I know was the point) and just really wish she hadn't been there. This is all down to the fantastic writing by Juno Dawson though!
Simlish – A Book With Amazing Writing
This book blew me away with its beautiful writing. I loved how Stephanie Garber's writing style totally wrapped me into the folds of the world she had created and I particularly loved her use of colours to describe emotions. It's really marvellous!
Expansion Packs – A Series Where the Books Keep Getting Better
This trilogy is beyond my words. I am currently reading A Conjuring of Light and I cannot even believe how incredible V. E. Schwab is. This world is incredible and I love the story she has written. The characters and series have gone from strength to strength and if you love fantasy but haven't read these, I really urge you to!
Sims Romance – The Worst Case of Insta-Love
Maybe not the worst case of insta-love out there but I just remember that the relationship in this book seemed so rushed and unnecessary. I did really like this book I just didn't really see why the romance was so necessary.
Cheats – A Book That Was Entirely Unrealistic

There's nothing wrong with this book but I just thought it was pretty cliche and obvious from the beginning what would happen. To me it just seems unrealistic that this would happen but I suppose there are always those exceptions in life (they just don't ever apply to me!).
Needs Fulfilment – A Character Who Made All the Wrong Decisions
Caddy in Beautiful Broken Things certainly makes a lot of questionable decisions throughout the book. If you haven't read this then I really cannot recommend it highly enough for the way in which it looks at the dynamics of female friendships. Sara Barnard is a wonderful writer!
Error Code 12 – A Series That Started Off Great But Went Downhill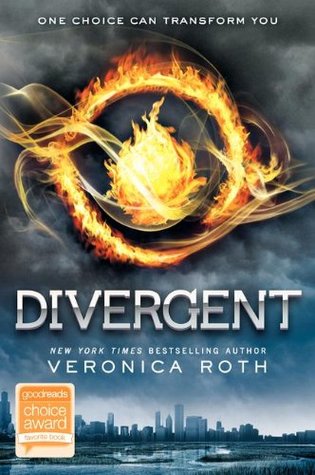 Ah. I'm not sure a day will ever arrive where this book won't feature for questions similar to this. I LOVED the first two books in the Divergent trilogy but the sooner we forget about Allegiant the better.
The Sims Vortex – A Book/Series That Completely Engrossed You
I LOVED this duology, everything about it. Fantastic world building, incredible characters and such a strong plot. I loved these books so much they really did completely engross me and I know they will be books that I reread in the future.
---
I tag …
And anyone else who fancies doing this tag!
---
---
Follow me on Twitter, Instagram, Bloglovin' or Goodreads. Comments are always warmly welcome.