It is that marvellous time of year where the lovely Aentee @ Read at Midnight once again shows her genius by hosting an exciting and original reading challenge. I've had my eye on The Reading Quest since I first saw about it and have been going back and forth on participating but being as it is the holidays and I have a lot of time to read I've decided to take the plunge and complete a character path.
The idea is to pick a character and then follow their chosen path either across or down the board. Once you have completed your own character path you are clear to take part in the extra quests in the middle of the board or you can even choose another character path to follow. Aentee has created an EXP/HP points system and you can check out more information about that and the whole quest in her original sign up post.
The Reading Quest is running from today (August 13th) until September 10th and so there is plenty of time to get involved. There are prizes involved for the top prize scorers too. I don't think I'll be focusing too heavily on the points but I absolutely had to get involved. If you are going to track your points then the lovely Lauren @ Wonderless Reviews has created a really helpful spreadsheet too!
After looking at my TBR and some books I need to read soon I've chosen to follow the Knight's path to begin with. Once I'm done with that I may choose another path or I may pick through some of the extra Quests if I can. My main priority is just to complete my character path and if I do anything else that's just a bonus! If you want to make your own character card there is a link on Aentee's sign-up post to some resources made by the wonderful CW of Read, Think, Ponder who has designed all the artwork for the challenge and kindly allowed us to use it!
My TBR!
The First Book in a Series
Who Let the Gods Out? by Maz Evans
I've been meaning to read this for a while and with the sequel recently releasing now is definitely the perfect time!
A Book With A Verb In Its Title

Things A Bright Girl Can Do by Sally Nichols
This book releases in September and I'm lucky enough to have a proof and be on the upcoming blog tour so it's perfect that this fits on my TBR!
A Book With A Weapon On Its Cover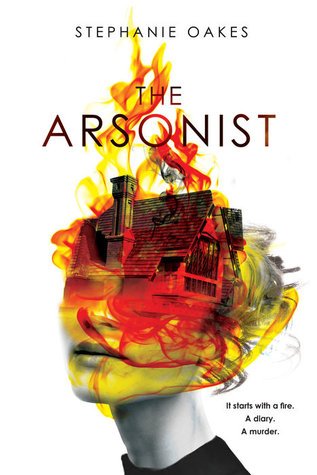 The Arsonist by Stephanie Oakes
It is very possible that I am bending the rules slightly but to me fire is definitely a weapon! Plus I'm just excited to read this!
A Book With A Red Cover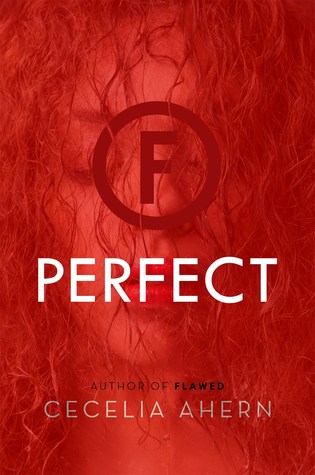 Perfect by Cecelia Ahern
This book is WAY overdue on my NG and I'm not sure why. I did enjoy the first book so it's about time I jumped into the sequel.
A Book That Has a TV/Movie Adaptation
The Hours by Michael Cunningham
I am a huge Meryl Streep fan and as well as owning all of her movies I also have quite a few of the books that were adapted. I've not read The Hours yet despite loving the movie so this seems apt!
---
So there's my proposed TBR! I'm not going to be taking the point counting too seriously as I have a lot of reviews due for September and I don't want to put too much pressure on myself but I'll keep you updated on whether or not I complete my TBR for the Knight's path!
---
Are you taking part in #TheReadingQuest?
Which path are you following? If you were taking part which one would you pick?
---
---
Follow me on Twitter, Instagram, Bloglovin' or Goodreads. Comments are always warmly welcome.