Hi everyone! It is back. My blogging mojo seems to be back. I've posted every single day of August so far (thanks to all those backlogged reviews I had from July….) and I still have lots of ideas in my head for posts too.
I've had a fabulous reading week so far. My first read was the newly released Editing Emma by Chloe Seager. This book was so funny and fresh, very reminiscent of Louise Rennison's style but so much more up to date and my little feminist heart was beating proudly. My second read was the highly anticipated and wonderful new BAME anthology A Change is Gonna Come. There are few words that can do this book the justice it deserves but it is definitely the kind of change the publishing industry need. My current read is Wonder Woman: Warbringer by the fantastic Leigh Bardugo. I was lucky enough to receive an early copy of the book from Penguin and I am loving it so far!
I have been better behaved this week! I received a copy of The Crash by Lisa Drakeford from my lovely friend Rachel and my pre-order of A Change is Gonna Come arrived. Other than that I did not buy any books!
A couple of requests I made on NetGalley came through this week too but now I am on a requesting BAN (unless Godsgrave appears that is!). I MUST get my percentage up now – it did go up 1% yesterday so that's something…
Progress is being made little by little! Every little counts and all that!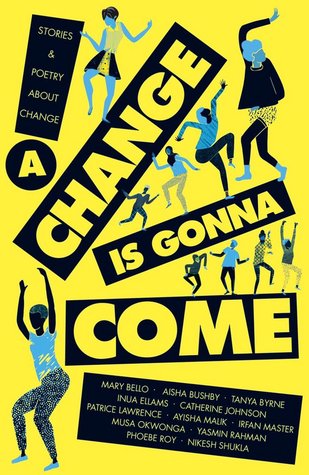 A Change is Gonna Come is an anthology written by BAME authors. Some of these are well known names in the UKYA community and this anthology also introduces some debut authors. There is something in here for everyone. Whether you can relate to the stories on a personal level or whether you read these stories and learn, this is a book that should be read by people of all ages and backgrounds. I love that this book is going to provide so many young people with the opportunity to see themselves in fiction for the first time. It is diverse in every way and there are some definite tear jerkers in there. Look out for my full review next week!
Looking at how many blog posts I've written this week has definitely made me feel very productive and back on top of things. I'm planning on adding more of a variety of posts and have some great ideas planned. I'm also toying with the idea of some guest posts so if you'd be interested do let me know, I'll also be reaching out to people via Twitter once I've got the idea straight in my mind.
I'm going to Bristol tomorrow to visit my darling Rosie and she has planned what sounds like the most glorious bookish day for us! I've nver been book shopping i Britsol and I haven't seen Rosie since April so we are both excited!
Next weekend I am going to London with my brother for a Harry Potter filled weekend! We are going to the studios on Friday and seeing both parts of Cursed Child on Saturday – really looking forward to it and will of course blog about it after!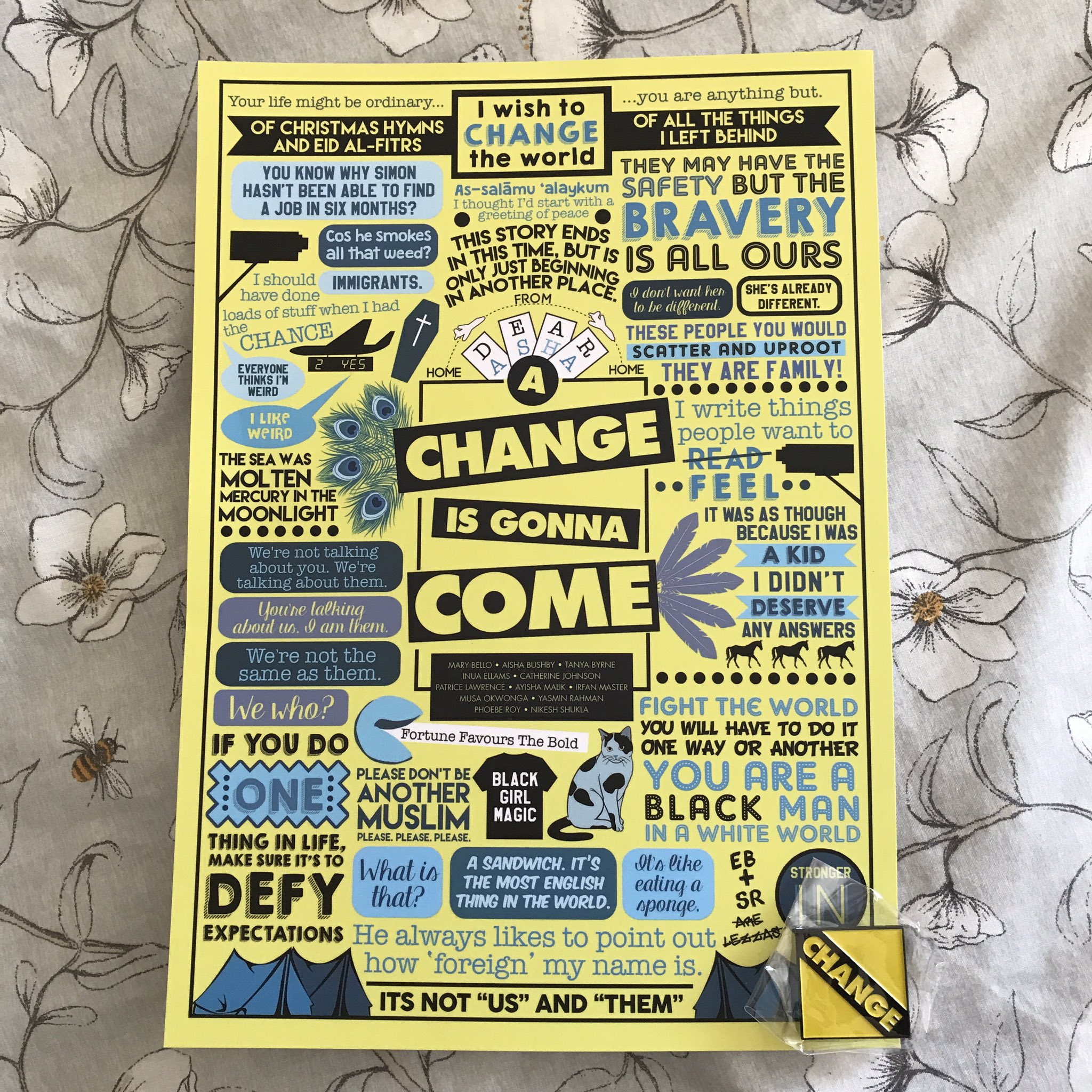 I'm also trying to use my Instagram more now so if you're interested in following me there my username is kellysrambles. Look at the beautiful print I received as a pre-order goodie from Stripes Books. Isn't it gorgeous?!
Have a wonderful week! ❤
---
What have you been reading this week?
What blog posts have you written this week? Share your links in the comments! 
---
---
Follow me on Twitter, Instagram, Bloglovin' or Goodreads. Comments are always warmly welcome.