Top Ten Tuesday is a weekly meme hosted by the lovely people at The Broke and the Bookish. This week's prompt is 10 books based on something to do with school. As a UK based teacher, I cannot face the thought of returning to school yet with two weeks of the holidays left so I've decided to pick an old topic that caught my eye. Who knows, maybe these books will teach me something! (Talk about a tenuous link…..) Here are 10 books I've been told I absolutely MUST read at some point! Some are new, some are old.
1. Only Ever Yours by Louise O'Neill
Freida and Isabel have been best friends their whole lives. Now, aged sixteen and in their final year at the School, they expect to be selected as companions – wives to wealthy and powerful men. The alternative – life as a concubine – is too horrible to contemplate.
But as the intensity of the final year takes hold, the pressure to remain perfect becomes almost unbearable. Isabel starts to self-destruct, putting her beauty – her only asset – in peril. And then, the boys arrive, eager to choose a bride. Freida must fight for her future – even if it means betraying the only friend, the only love, she has ever known…
2. The Kite Runner by Khaled Hosseini
1970s Afghanistan: Twelve-year-old Amir is desperate to win the local kite-fighting tournament and his loyal friend Hassan promises to help him. But neither of the boys can foresee what will happen to Hassan that afternoon, an event that is to shatter their lives…
3. The Bone Season by Samantha Shannon
The year is 2059. Nineteen-year-old Paige Mahoney is working in the criminal underworld of Scion London, based at Seven Dials, employed by a man named Jaxon Hall. Her job: to scout for information by breaking into people's minds. For Paige is a dreamwalker, a clairvoyant and, in the world of Scion, she commits treason simply by breathing.
It is raining the day her life changes for ever. Attacked, drugged and kidnapped, Paige is transported to Oxford – a city kept secret for two hundred years, controlled by a powerful, otherworldly race. Paige is assigned to Warden, a Rephaite with mysterious motives. He is her master. Her trainer. Her natural enemy. But if Paige wants to regain her freedom she must allow herself to be nurtured in this prison where she is meant to die.
4. Under Rose-Tainted Skies by Louise Gornall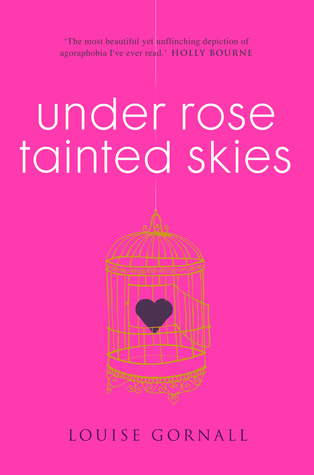 Agoraphobia confines Norah to the house she shares with her mother. 
For her, the outside is sky glimpsed through glass, or a gauntlet to run between home and car. But a chance encounter on the doorstep changes everything: Luke, her new neighbour. Norah is determined to be the girl she thinks Luke deserves: a 'normal' girl, her skies unfiltered by the lens of mental illness. Instead, her love and bravery opens a window to unexpected truths …
4. Lucas by Kevin Brooks
Things start to happen when Lucas arrives on the island. Who is he? Where does he come from? What does he want? And why do other people hate him so much? Caitlin's life changes from the moment she sees him. Lucas is the strangest, most beautiful, most unforgettable boy she has ever seen.
5. The Paper Magician by Charlie N. Holmberg

Ceony Twill arrives at the cottage of Magician Emery Thane with a broken heart. Having graduated at the top of her class from the Tagis Praff School for the Magically Inclined, Ceony is assigned an apprenticeship in paper magic despite her dreams of bespelling metal. And once she's bonded to paper, that will be her only magic… forever.
Yet the spells Ceony learns under the strange yet kind Thane turn out to be more marvellous than she could have ever imagined — animating paper creatures, bringing stories to life via ghostly images, even reading fortunes. But as she discovers these wonders, Ceony also learns of the extraordinary dangers of forbidden magic.
An Excisioner — a practitioner of dark, flesh magic — invades the cottage and rips Thane's heart from his chest. To save her teacher's life, Ceony must face the evil magician and embark on an unbelievable adventure that will take her into the chambers of Thane's still-beating heart—and reveal the very soul of the man. 
6. Gilded Cage by Vic James
In modern-day Britain, magic users control everything: wealth, politics, power—and you. If you're not one of the ultimate one-percenters—the magical elite—you owe them ten years of service. Do those years when you're old, and you'll never get through them. Do them young, and you'll never get over them.
This is the darkly decadent world of Gilded Cage. In its glittering milieu move the all-powerful Jardines and the everyday Hadleys. The families have only one thing in common: Each has three children. But their destinies entwine when one family enters the service of the other. They will all discover whether any magic is more powerful than the human spirit.
7. Uprooted by Naomi Novik
Agnieszka loves her valley home, her quiet village, the forests and the bright shining river. But the corrupted Wood stands on the border, full of malevolent power, and its shadow lies over her life. Her people rely on the cold, driven wizard known only as the Dragon to keep its powers at bay. But he demands a terrible price for his help: one young woman handed over to serve him for ten years, a fate almost as terrible as falling to the Wood. The next choosing is fast approaching, and Agnieszka is afraid. She knows – everyone knows – that the Dragon will take Kasia: beautiful, graceful, brave Kasia, all the things Agnieszka isn't, and her dearest friend in the world. And there is no way to save her. But Agnieszka fears the wrong things. For when the Dragon comes, it is not Kasia he will choose.
8. The Knife of Never Letting Go by Patrick Ness
Imagine you can hear everything the town of men say about you. And they can hear everything you think. Imagine you don't fit into their plans. Todd Hewitt is just one month away from the birthday that will make him a man. But his town has been keeping secrets from him. Secrets that are going to force him to run.
9. The Winner's Curse by Marie Rutkoski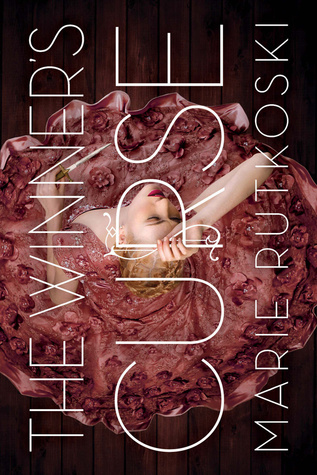 As a general's daughter in a vast empire that revels in war and enslaves those it conquers, seventeen-year-old Kestrel has two choices: she can join the military or get married. But Kestrel has other intentions. 
One day, she is startled to find a kindred spirit in a young slave up for auction. Arin's eyes seem to defy everything and everyone. Following her instinct, Kestrel buys him—with unexpected consequences. It's not long before she has to hide her growing love for Arin. 
But he, too, has a secret, and Kestrel quickly learns that the price she paid for a fellow human is much higher than she ever could have imagined. 
10. I'll Give You the Sun by Jandy Nelson
Jude and her twin Noah were incredibly close – until a tragedy drove them apart, and now they are barely speaking. Then Jude meets a cocky, broken, beautiful boy as well as a captivating new mentor, both of whom may just need her as much as she needs them. What the twins don't realize is that each of them has only half the story and if they can just find their way back to one another, they have a chance to remake their world.
---
What books from this list do you think I must read?
Are there any books you are always told you must read?
---
---
Follow me on Twitter, Instagram, Bloglovin' or Goodreads. Comments are always warmly welcome.