Top Ten Tuesday is a weekly meme hosted by the lovely people at The Broke and the Bookish. This week's prompt is 10 books we consider to be hidden gems. Obviously, I have based my list around YA books as I wouldn't be well placed anywhere else! This is not to say that some of these books aren't popular, I just think they are hidden gems that need even more exposure. I've included the blurb for each and links to my reviews where possible as well as GR links.
1. Tree Magic by Harriet Springbett
Rainbow's magic hands can shape trees at her will, but her gift is dangerous and has fatal consequences.
From England to France, through secrets, fears and parallel worlds, Rainbow's journey to understand her powers takes her beyond everything she's ever known.
To find the truth, she must also find herself.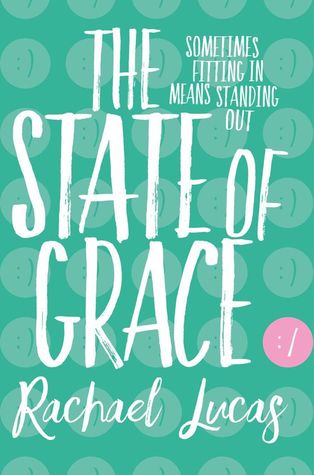 Sometimes I feel like everyone else was handed a copy of the rules for life and mine got lost.
Grace has Asperger's and her own way of looking at the world. She's got a horse and a best friend who understand her, and that's pretty much all she needs. But when Grace kisses Gabe and things start to change at home, the world doesn't make much sense to her any more. 
Suddenly everything threatens to fall apart, and it's up to Grace to fix it on her own.
Linny has been living life in black and white since her sister Grace ran away, and she's scared that Grace might never come back. When Linny witnesses the return to Miami of a cult movie star long presumed dead, she is certain it's a sign. Surely Álvaro Herrera, of all people, can tell her why people come back – and how to bring her sister home?
Sebastian has come to Miami seeking his father, a man whose name he's only just learned. An aspiring astrophysicist, he can tell Linny how many galaxies there are, how much plutonium weighs and how likely she is to be struck by a meteorite. But none of the theories he knows are enough to answer his own questions about why his father abandoned him, and why it left him in pieces.
As Sebastian and Linny converge around the mystery of Álvaro's disappearance – and return – their planets start to collide. Linny's life is about to become technicolor, but finding the answers to her questions might mean losing everything that matters.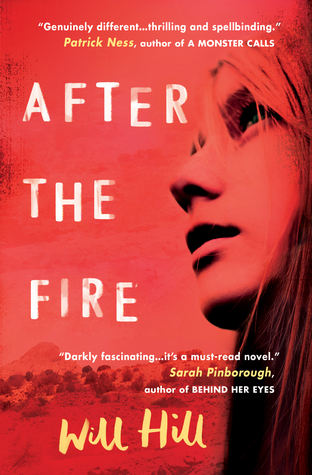 Father John controls everything inside The Fence. And Father John likes rules. Especially about never talking to Outsiders. Because Father John knows the truth. He knows what is right, and what is wrong. He knows what is coming.
Moonbeam is starting to doubt, though. She's starting to see the lies behind Father John's words. She wants him to be found out.
What if the only way out of the darkness is to light a fire? 

Science geek Meg is left to look after her little sister for ten days after her free-spirited mum leaves suddenly to follow up yet another of her Big Important Causes. But while Meg may understand how the universe was formed, baby Elsa is a complete mystery to her. 
And Mum's disappearance has come at the worst time: Meg is desperate to win a competition to get the chance to visit NASA headquarters, but to do this she has to beat close rival Ed. Can Meg pull off this double life of caring for Elsa and following her own dreams? She'll need a miracle of cosmic proportions …
6. Countless by Karen Gregory
When Hedda discovers she is pregnant, she doesn't believe she could ever look after a baby. The numbers just don't add up. She is young, and still in the grip of an eating disorder that controls every aspect of how she goes about her daily life. She's even given her eating disorder a name – Nia. But as the days tick by, Hedda comes to a decision: she and Nia will call a truce, just until the baby is born. 17 weeks, 119 days, 357 meals. She can do it, if she takes it one day at a time … 
Death should never meet the young. But it did. Thanks to my brother, death made fourteen new friends that day. Maybe even fifteen, if you count Charlie.
At sixteen, Sam Macmillan is supposed to be thinking about girls, homework and his upcoming application to music college, not picking up the pieces after the school shooting that his brother Charlie committed.
Yet as Sam desperately tries to hang on to the memories he has of his brother, the media storm surrounding their family threatens to destroy everything. And Sam has to question all he thought he knew about life, death, right and wrong.
(Can you believe that all of the above books have less than 100 GR reviews? What are you waiting for?! The books below have slightly more but I definitely still consider them to be hidden gems that I don't see spoken about as much as I'd like!)
Growing up in the sleepy English seaside town of Brynston, the fearless five – Ella, Max, Corey, Fallon and Zane – were always inseparable. Living up to their nickname, they were the adventurous, rowdy kids who lived for ghost stories and exploring the nearby islands off the coast. But when Max's beloved older sister Jessica is killed, the friendship seems to die with her.
Now years later, only Max and Ella are in touch; still best friends and a couple since they were thirteen. Their lives are so intertwined Max's dad even sponsors Ella's training for the Commonwealth Games. But Ella is hiding things. Like why she hates going to Max's house for Sunday dinner, and flinches whenever his family are near. Or the real reason she's afraid to take their relationship to the next level.
When underdog Corey is bullied, the fearless five are brought back together again, teaming up to wreak havoc and revenge on those who have wronged them. But when the secrets they are keeping can no longer be kept quiet, will their fearlessness be enough to save them from themselves?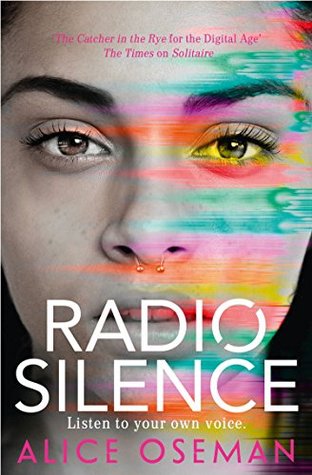 What if everything you set yourself up to be was wrong?
Frances has always been a study machine with one goal, elite university. Nothing will stand in her way; not friends, not a guilty secret – not even the person she is on the inside.
But when Frances meets Aled, the shy genius behind her favourite podcast, she discovers a new freedom. He unlocks the door to Real Frances and for the first time she experiences true friendship, unafraid to be herself. Then the podcast goes viral and the fragile trust between them is broken.
Caught between who she was and who she longs to be, Frances' dreams come crashing down. Suffocating with guilt, she knows that she has to confront her past…
She has to confess why Carys disappeared…
Meanwhile at uni, Aled is alone, fighting even darker secrets.
It's only by facing up to your fears that you can overcome them. And it's only by being your true self that you can find happiness.
Frances is going to need every bit of courage she has.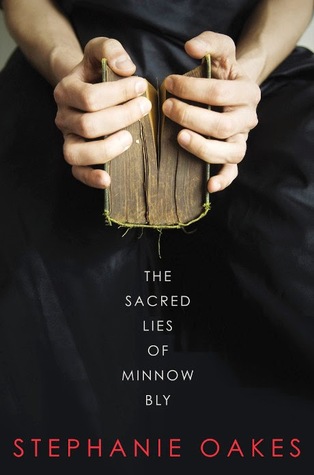 The Kevinian cult has taken everything from seventeen-year-old Minnow: twelve years of her life, her family, her ability to trust.
And when she rebelled, they took away her hands, too.
Now their Prophet has been murdered and their camp set aflame, and it's clear that Minnow knows something—but she's not talking. As she languishes in juvenile detention, she struggles to un-learn everything she has been taught to believe, adjusting to a life behind bars and recounting the events that led up to her incarceration. But when an FBI detective approaches her about making a deal, Minnow sees she can have the freedom she always dreamed of—if she's willing to part with the terrible secrets of her past.
---
What books do you consider to be hidden gems?
I'd love to know if you add any of these to your TBR!
---
---
Follow me on Twitter, Instagram, Bloglovin' or Goodreads. Comments are always warmly welcome.