Top Ten Tuesday is a weekly meme hosted by the lovely people at The Broke and the Bookish. This week's prompt is 10 books we maybe found hard to get into or that were a chore to get through. I'm putting my own little spin on this and going for 10 books that took me a long time to read. Not as in they were on my TBR for ages, but the actual physical act of reading these books took me longer than normal! That is not to say I didn't enjoy them!
1. Lolita by Vladimir Nobokov
It's no surprise that this book would end up on a list like this. Whilst there is no doubt that it is a literary masterpiece, the subject matter certainly didn't make it a book I could binge read!
2. A Dance With Dragons by George R. R. Martin
I love the A Song of Ice and Fire series and I was gifted A Dance With Dragons in hardback when it was first released and this book is HUGE. So big that I couldn't physically read it comfortably so I ended up also buying it on Kindle in two parts to read and it took an AGE. Great stuff though!
3. Half of a Yellow Sun by Chimamanda Ngozi Adichie
I listened to this book on audio and it took FOREVER. Probably because it was on audio but I couldn't face the tiny font in my physical copy. It's a really gorgeous book though and I'm glad I took the time.
4. The Color Purple by Alice Walker
Another book that I thoroughly enjoyed it just took me a while to read it as I read it in smaller chunks to really appreciate it.
5. The Girl on the Train by Paula Hawkins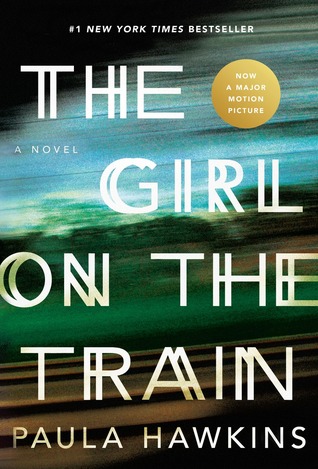 I had a little help from Goodreads on this one and it tells me it took me nearly a month to read this book? Oh how I have changed in my reading habits! I enjoyed this book but must have been reading it at a busy time!
6. Dark Places by Gillian Flynn
Dark Places is my least favourite of Flynn's three books and I think it's because it took me so long to really get into the story. I didn't care for the characters as much as it took me ages to read it! In fact I think I read other books in between!
7. Hard Choices by Hillary Rodham Clinton
I am a huge fan and admirer of Hillary's and so I excitedly bought this many years ago. It was very interesting but the depth of the political talk in there meant I had to take it very slowly indeed.
8. Dracula by Bram Stoker
I remember reading this and it feeling like a bit of a slog. Whilst it was a good read, it wasn't quite as action packed as I had imagined it would be so it took longer than expected.
9. The Shadow of the Wind by Carlos Ruiz Zafon
This book is absolutely gorgeous, I fell head over heels in love with the story. As a rule historical fiction takes me longer to read and this book certainly stuck to that rule but I was happy about it as it meant I had time to bask in its literary glory.
10. Library of Souls by Ransom Riggs
Having enjoyed the first two books I thought I would fly through the final in the trilogy but it definitely took me longer than expected and wasn't quite as action packed as I had hoped it would be. The pictures were still captivating and haunting though.
---
What books have you had a hard time with?
Do you have any quick reads that you recommend?
---
---
Follow me on Twitter, Instagram, Bloglovin' or Goodreads. Comments are always warmly welcome.