Hi everyone! It's time for Down the TBR Hole #4! The Down the TBR Hole meme was created by the lovely Lia @ Lost in a Story. Here are the rules!
Go to your goodreads to-read shelf.
Order on ascending date added.

Take the first 5 (or 10 (or even more!) if you

'

re feeling adventurous) books. Of course if you do this weekly, you start where you left off the last time.

Read the synopses

 

of the books

Decide: keep it

 

or should it go?
Today we are starting with 372 books on my Goodreads TBR shelf.
The Darkest Corners by Kara Thomas
I've heard great things about this book from people I trust so this is a keep.
An Ember in the Ashes by Sabaa Tahir
Another one of those series that everyone except me seems to have read. I've heard brilliant things about this thought so again I'm going to keep.
Missing, Presumed by Susie Steiner

I have so many books like this on my TBR but this is one that I don't own so for now I'm going to remove.
The Dark Days Club by Alison Goodman
I have had a few moments where I've thought of removing this but over the summer when the second book was released I saw a LOT of people talking about these books and singing high praises. So I'm going to keep.
The Love That Split the World by Emily Henry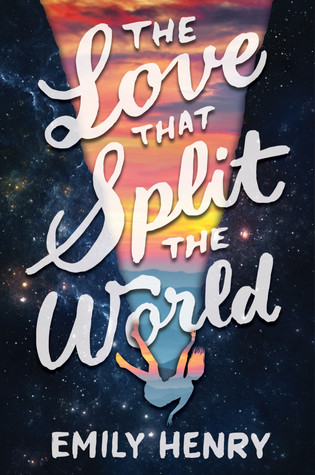 When I added this to my TBR it was getting a lot of hype and attention. Now that I look back at the synopsis I'm not sure this book is for me! Remove.
I've kept 3 books and removed 2 which leaves my TBR at 370 books.
---
Are any of these books on your TBR? Have you read any of them?
Is your TBR under control?
---
---
Follow me on Twitter, Instagram, Bloglovin' or Goodreads. Comments are always warmly welcome.