Top Ten Tuesday is a weekly meme created by The Broke and the Bookish which has now found a lovely new home at That Artsy Reader Girl. This week's prompt is to talk about about Bookish goals and resolutions but as I have already done a post about that here, I thought I would use this as an opportunity to elaborate more on one of those goals.
One of my reading goals for this year is to read more middle grade fiction. I have quite a few books on my shelf that I still haven't picked up that are from within the middle grade boundary and so I plan to try and read more this year. Here are 10 that I'm hoping to read in 2018!
1. Sam Wu is NOT Afraid of Ghosts by Katie & Kevin Tsang
2. The Explorer by Katherine Rundell
3. Simply the Quest by Maz Evans
4. Sky Song by Abi Elphinstone
5. A Girl Called Owl by Amy Wilson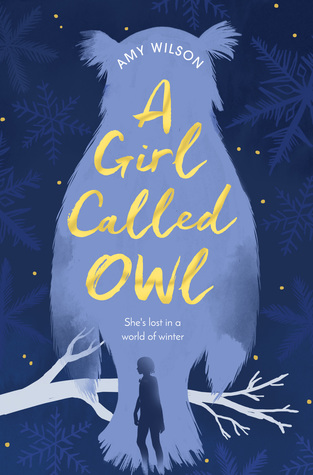 6. The Island at the End of Everything by Kiran Millwood Hargrave
7. Nevermoor by Jessica Townsend
8. The Polar Bear Explorers' Club by Alex Bell
9. The Creakers by Tom Fletcher
10. The Dreamsnatcher by Abi Elphinstone
There are unintentionally a lot of blue covers on this list! There are so many great MG titles that I have missed out on and so this list really does only scratch the surface and I hope to discover some fabulous MG titles this year alongside my usual dosage of YA!
Do you read a lot of Middle Grade books?
What are your favourite MG books to recommend?
---
---
Follow me on Twitter, Instagram, Bloglovin' or Goodreads. Comments are always warmly welcome.