Hi everyone! Recently I pre-ordered quite a few books and thought I'd tell you which ones they were and also share their synopsis so that you can maybe add them to your own TBRs.
I love pre-ordering books because it's always a lovely moment to get that email to say my book has arrived in store. I always make my pre-orders with Waterstones and usually find that my books arrive earlier than the release date which is a great bonus! Pre-ordering books is also a great way to support authors and those vital first week sales. The larger the pre-order numbers the more buzz the book will get from publishers and stores – so if you're able to, try and support upcoming releases with a pre-order. Lots of authors and publishers run pre-order perks too so you may even get yourself some free swag by doing so!
Here are the books I've pre-ordered that are releasing during the next couple of months. I have already pre-ordered 3 books for 2019(!) but I'll do a post on those later in the year. All covers will link to Goodreads so you can add these to your TBR! I've included the synopsis for each as well as their gorgeous covers.
City of Ghosts be Victoria Schwab
UK Release Date: September 6th 2018
"Cassidy Blake's parents are The Inspectres, a (somewhat inept) ghost-hunting team. But Cass herself can REALLY see ghosts. In fact, her best friend, Jacob, just happens to be one.
When The Inspectres head to ultra-haunted Edinburgh, Scotland, for their new TV show, Cass—and Jacob—come along. In Scotland, Cass is surrounded by ghosts, not all of them friendly. Then she meets Lara, a girl who can also see the dead. But Lara tells Cassidy that as an In-betweener, their job is to send ghosts permanently beyond the Veil. Cass isn't sure about her new mission, but she does know the sinister Red Raven haunting the city doesn't belong in her world. Cassidy's powers will draw her into an epic fight that stretches through the worlds of the living and the dead, in order to save herself."
Tilly and the Bookwanderers by Anna James
UK Release Date: September 18th 2018
"Eleven year-old Tilly has lived above her grandparents' bookshop ever since her mother disappeared shortly after she was born. Like the rest of her family, Tilly loves nothing more than to escape into the pages of her favourite stories.
One day Tilly realises that classic children's characters are appearing in the shop through the magic of `book wandering' – crossing over from the page into real life.
With the help of Anne of Green Gables and Alice in Wonderland. Tilly is determined to solve the mystery of what happened to her mother all those years ago, so she bravely steps into the unknown, unsure of what adventure lies ahead and what dangers she may face."
Muse of Nightmares by Laini Taylor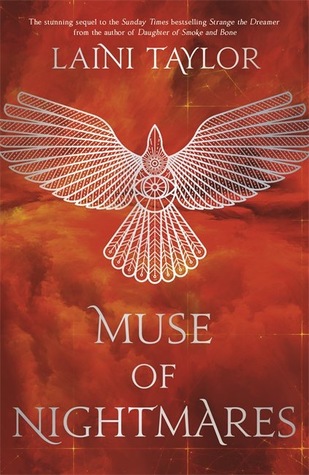 UK Release Date: October 2nd 2018
"In the wake of tragedy, neither Lazlo nor Sarai are who they were before. One a god, the other a ghost, they struggle to grasp the new boundaries of their selves as dark-minded Minya holds them hostage, intent on vengeance against Weep.
Lazlo faces an unthinkable choice–save the woman he loves, or everyone else?–while Sarai feels more helpless than ever. But is she? Sometimes, only the direst need can teach us our own depths, and Sarai, the muse of nightmares, has not yet discovered what she's capable of.
As humans and godspawn reel in the aftermath of the citadel's near fall, a new foe shatters their fragile hopes, and the mysteries of the Mesarthim are resurrected: Where did the gods come from, and why? What was done with thousands of children born in the citadel nursery? And most important of all, as forgotten doors are opened and new worlds revealed: Must heroes always slay monsters, or is it possible to save them instead?"
The Way Past Winter by Kiran Millwood Hargrave
UK Release Date: October 4th 2018
"Mila and her sisters live with their brother Oskar in a small forest cabin in the snow. One night, a fur-clad stranger arrives seeking shelter for himself and his men. But by the next morning, they've gone – taking Oskar with them. Fearful for his safety, Mila and her sisters set out to bring Oskar back – even it means going north, crossing frozen wild-lands to find a way past an eternal winter."
The Boneless Mercies by April Genevieve Tucholke
UK Release Date: October 4th 2018
"Frey, Ovie, Juniper, and Runa are the Boneless Mercies—girls hired to kill quickly, quietly, and mercifully. But Frey is weary of the death trade and, having been raised on the heroic sagas of her people, dreams of a bigger life. 
When she hears of an unstoppable monster ravaging a nearby town, Frey decides this is the Mercies' one chance out. The fame and fortune of bringing down such a beast would ensure a new future for all the Mercies. In fact, her actions may change the story arc of women everywhere."
A Very Large Expanse of Sea by Tahereh Mafi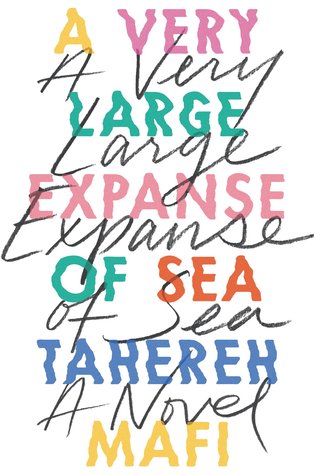 UK Release Date: October 16th 2018
"It's 2002, a year after 9/11. It's an extremely turbulent time politically, but especially so for someone like Shirin, a sixteen-year-old Muslim girl who's tired of being stereotyped.
Shirin is never surprised by how horrible people can be. She's tired of the rude stares, the degrading comments—even the physical violence—she endures as a result of her race, her religion, and the hijab she wears every day. So she's built up protective walls and refuses to let anyone close enough to hurt her. Instead, she drowns her frustrations in music and spends her afternoons break-dancing with her brother.
But then she meets Ocean James. He's the first person in forever who really seems to want to get to know Shirin. It terrifies her—they seem to come from two irreconcilable worlds—and Shirin has had her guard up for so long that she's not sure she'll ever be able to let it down."
Six of Crows by Leigh Bardugo ~ Collector's Edition
UK Release Date: October 10th 2018
"Criminal prodigy Kaz Brekker is offered a chance at a deadly heist: break into the Ice Court – a military stronghold that has never been breached – and retrieve a hostage whose knowledge could change Grisha magic forever. To succeed would mean rich beyond his wildest dreams – but he can't pull it off alone . . .
A convict with a thirst for revenge. 
A sharpshooter who can't walk away from a wager.
A runaway with a privileged past. 
A spy known as the Wraith. 
A Heartrender using her magic to survive the slums. 
A thief with a gift for unlikely escapes.
Six dangerous outcasts. One impossible heist. Together they might just be unstoppable – if they don't kill each other first."
There we have it, my pre-orders for the next few months! There are so many brilliant books still to come in 2018. I'll be sharing my 2019 pre-orders with you later this year and I'm sure you'll hear more about each of these books on my Twitter and of course here on the blog.
Have you pre-ordered any books for the rest of 2018? Tell me about them.
What books are you looking forward to getting your hands on?
---
---
Follow me on Twitter, Instagram, Bloglovin' or Goodreads. Comments are always warmly welcome.