Hi everyone! Happy Friday! Today I'm back to complete the Superlatives book tag which looks super fun. The lovely Lucy tagged me in this recently and I was really excited – I love tags (please always feel free to tag me). Make sure you check out Lucy's wonderful blog!
MOST LIKELY TO BE IN THE MOVIES: THE BOOK THAT WOULD MAKE THE BEST MOVIE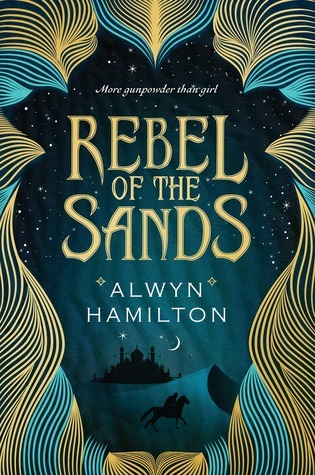 There were so many I could choose for this but I'm going with the Rebel of the Sands trilogy by Alwyn Hamilton because it's set in the dessert, has magical beings and would just look incredible on screen.
BIGGEST DRAMA QUEEN/KING: THE MOST (OVERLY) DRAMATIC BOOK OR CHARACTER
White Rabbit Red Wolf by Tom Pollock springs to mind first (probably because I read it very recently) but this book was SO DRAMATIC and action packed.
BEST DRESSED: THE BOOK WITH THE BEST COVER
Have you ever seen book with covers as gorgeous as these? In case you haven't seen them in real life, they are also metallic and so shiny!
MOST CREATIVE: THE BOOK WITH THE MOST UNIQUE PLOT, CHARACTERS, & STRUCTURE
This was an easy pick for me! Floored is a novel co-written by SEVEN (that's right) of the best UKYA authors out there. I still can't believe they managed to get seven people to work on one novel. I'm not surprised, however, that this book is INCREDIBLE.
MOST POPULAR: THE BOOK WITH THE MOST RATINGS ON GOODREADS
It came as no surprise to me that out of all my Goodreads books Harry Potter and the Philosopher's Stone has the highest number of ratings with over 5 million!!!
MOST LIKELY TO SUCCEED: THE BOOK THAT IS GOING TO BE APPRECIATED FOR MANY YEARS TO COME
I think it's safe to say that The Hate U Give by Angie Thomas has had an incredible impact in the book blogging community and very far beyond. I'm sure this book will be spoken about for many, many years to come.
CLASS CLOWN: THE BOOK THAT MADE YOU LAUGH OUT LOUD
If you haven't read The Exact Opposite of Okay by Laura Steven yet then where have you been? This book is HILARIOUS.
MOST IMPROVED: THE BOOK THAT STARTED OFF SLOW, BUT REALLY PICKED UP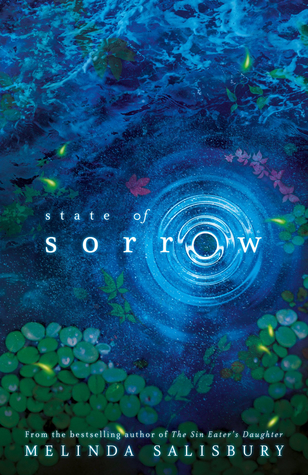 I frigging loved State of Sorrow by Melinda Salisbury. It is a proper slowburn fantasy but I was so gripped and can't wait for the second book!
CUTEST COUPLE: CUTEST COUPLE IN A BOOK
Omg Steffi and Rhys absolutely have the cutest relationship. This book also happens to be a contemporary masterpiece so go read it.
BIGGEST HEARTBREAKER: THE BOOK THAT BROKE YOUR HEART
Only Love Can Break Your Heart by Katherine Webber broke my heart absolutely and completely. I wrote many words about why in my review but this book is simply gorgeous and Katie is such a talented writer. I beg you to pick this book up.
I am tagging my lovely bookish friends Steph, Charlotte, Cora, Rosie and Aoife. I'm also tagging YOU if you fancy doing it!
---
Follow me on Twitter, Instagram, Bloglovin' or Goodreads. Comments are always warmly welcome.