Hi everyone! Today is the penultimate #FandomFrenzy post (look out for a very special guest next week!). The wonderful Rae from Thrifty Bibliophile is joining us today to talk about a super popular fandom yet one that I have never read!
What fictional world would you most like to find yourself in?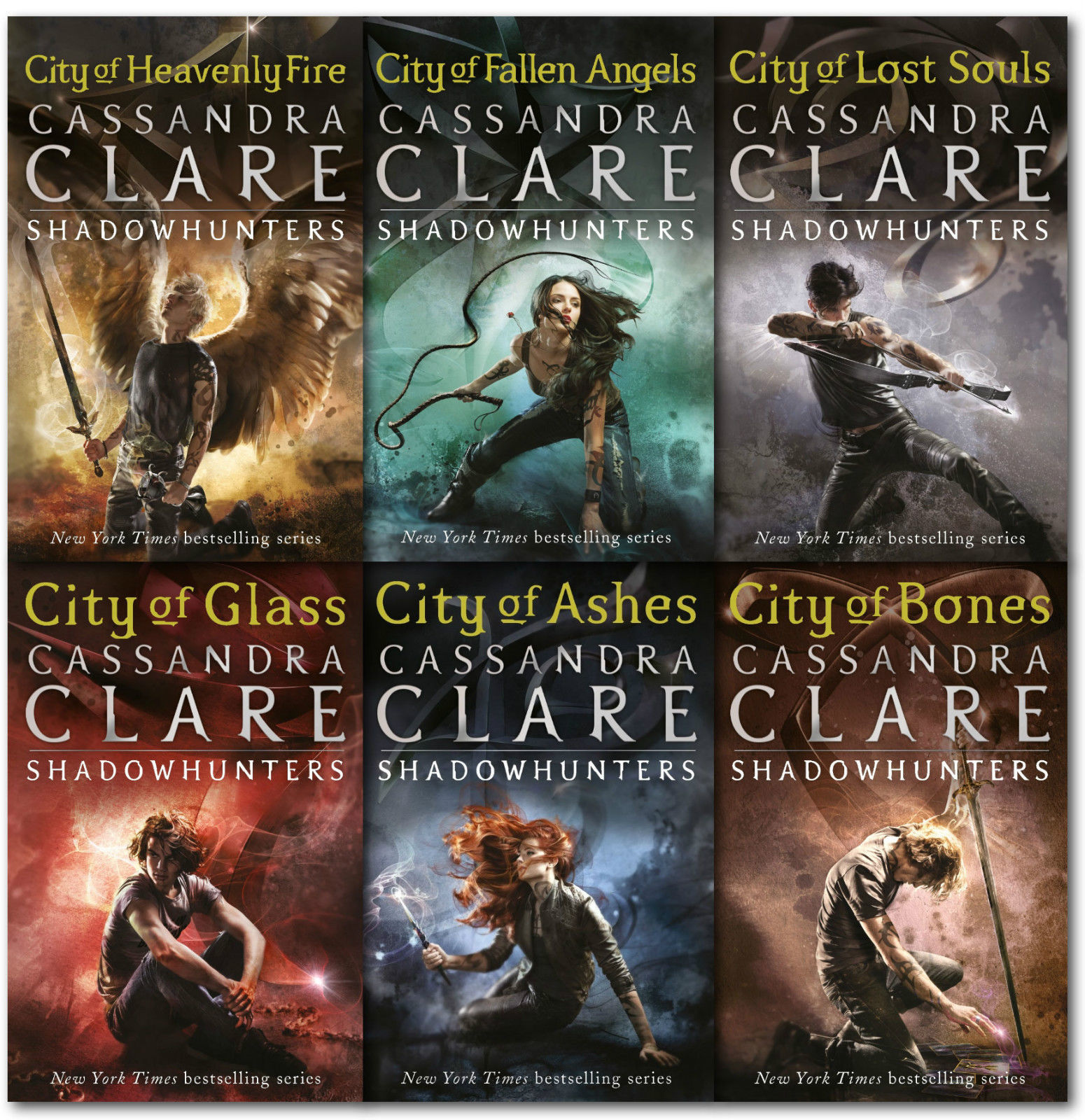 Out of any fictional world, I would most like to find myself in the Shadowhunter world of Cassandra Clare's imagination, particularly in The Mortal Instruments series. Yes, there are all kinds of demons and bad guys constantly trying to destroy the world, but I loved the concept of shadowhunters from the moment I first read the books.
Which characters in that world would you choose to be your closest allies? Why?
I would partner with Simon and Magnus. My closest friends are men, so I think I would naturally form friendships with the males in the shadowhunter world. Simon is an absolute sweetheart—loyal, geeky, and compassionate. I think it would be hard not to like Simon, and I think I would form a fast friendship with him. I think I would also be drawn to Magnus. He's strong, compassionate, quirky, and protective. I would choose him as an ally, because I think he could help protect me from the baddies. Also, I think he would make an interesting and unique friend.
Which characters do you think would be your enemies? (This doesn't have to be the 'canon' villain!)
Valentine Morgenstern is the obvious one, and yes, he would definitely be my enemy! I also think I would be jealous of Clary for her relationship with Jace. Something about Jace is very appealing, even though he's kind of broody and dark.
How do you think you would cope walking in the shoes of that fandom's protagonist?
If I were Clary, I think I would do all right. Honestly. I tend to keep my cool is crazy situations, and I know how to think on my feet. That said, I've never had someone trying to kill me . . . so I guess I would hope for the best!!!
Which part of the story would you most like to try and change as the new protagonist? (Try and keep it spoiler free!)
I would try to crack Jace's shell a lot sooner. There's so much tension and drama between Jace and Clary. Some of it's for obvious reasons, but I think I would try to set the stage for a strong friendship with Jace, if nothing else, early on.
BONUS: Which fictional world wouldn't you like to find yourself waking up in? Why?
The Hunger Games fictional world. Count me out!
I hear about Cassandra Clare's books all the time and own some of them on Kindle, but for some reason I haven't indulged just yet! It'll happen one day… Yet again Panem strikes! The Hunger Games has by far been the most popular answer to the last question throughout this feature!
A HUGE thanks to the lovely Rae for participating in this feature. You can find out more about Rae on her blog, Facebook, Instagram, Goodreads and follow her on Twitter too!
---
---
Follow me on Twitter, Instagram, Bloglovin' or Goodreads. Comments are always warmly welcome.