Thanks to the lovely Sam who hosts this meme at Taking On A World of Words.
What are you currently reading?

I'm reading Child 44 by Tom Rob Smith. I've heard good things about this novel and also about the film, which I plan on watching once I've finished the book. I've read almost half of it so far and it is definitely picking up pace and becoming more exciting. I also have made a small start on Bridget Jones's Diary on my Kindle. A fluffier story for my reading session before sleep!
What did you recently finish reading?
I just finished reading Glass Sword by Victoria Aveyard, the second instalment in the Red Queen series. I'll be posting my review tomorrow in line with the release date so keep an eye out! I really enjoyed this book. I did think at the beginning it was a little slow but I ended up really enjoying it. There were lots of interesting new characters, a good dose of romance and lots of action. I'm still reeling from one of the deaths!!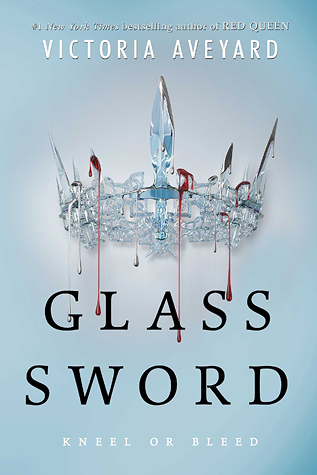 What do you think you'll read next?
I'm not sure what I'll read next. I need to reread a couple of books for a challenge this month so maybe Holes or The Lovely Bones. I also have my copy of The Nightingale waiting and a few arcs. Who knows!
What have you been reading this week? Do you have any thoughts on the books I've mentioned? 
---
Feel free to follow me on Twitter and Goodreads. Comments are always warmly welcome.