A week back in work and I'm already desperate for the next set of holidays! (3 weeks + 4 days!!) I love my job, I'm extremely passionate about it, but it's so life consuming!
Books of the Week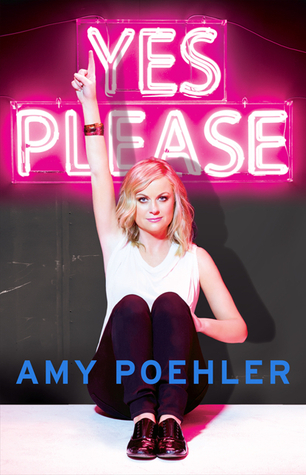 I've only finished one book this week, but I am also currently reading one another and listening to my first ever audiobook! I finished reading The Silver Linings Playbook. I didn't dislike the book, in fact I quite liked it. However, I do still prefer the movie. I'm thinking of doing a book/movie comparison post rather than a review on this one, we'll see. I am currently reading Six of Crows and I am loving it! It's such a fast-paced and exciting read! Today, I started listening to my first audiobook. I decided on Amy Poehler's Yes Please as I imagined she would be a great narrator and, of course, she is. I'm really enjoying it so far!
---
Films of the Week
I only had time for one movie this week and it was a trip to the cinema which I really enjoyed. I went to see How To Be Single. This movie was everything it promised to be: fun, hilarious, slightly inappropriate and charming (in a single women getting drunk kind of way). I knew I would like this purely because Rebel Wilson is in it and I can't help but laugh hilariously at anything she is in. This isn't exactly an award-winning film, but it's definitely great for a girly trip to the cinema with friends.
TV of the Week
So my week consisted of the following TV shows:
I love this time of year when all my shows are coming back of hiatus. There are still a few I'm waiting on but I'm really enjoying my current fixes! I thoroughly enjoyed this week's episodes of Castle and How To Get Away With Murder. Viola Davis is such an incredible actress and that was some cliffhanger at the end of the episode! Grey's broke my heart this week, too much sadness about Jackson and April, I cannot handle it!
On a side note, The Night Manager started last Sunday and I absolutely loved it! The second episode airs here in about 20 minutes and I cannot wait. I knew I'd be slightly biased because I adore Hugh Laurie and couldn't wait to have him back on my screen. But aside from that, this show has such fantastic potential. Hugh is really creepy and the preview of tonight's episode looked fantastic!
Blogposts of the Week
Finally…
Tonight is the Oscars and I am so excited. I have always been a lover of Awards Season and tonight is the big one! I am positive that Leonardo Di Caprio will win his first Oscar for his performance in The Revenant and I really desperately want Brie Larson to win Best Actress for her role as Ma in Room. She was so phenomenal, as was the entire movie. I'm a sucker for the red carpet and can't wait for it to start. Will be spending tomorrow evening watching the ceremony and will undoubtedly write a couple of posts about it in the coming week.
Do you have any opinions on the above books? Or maybe you've seen one of the same movies as me or are a fan of the TV shows I watch? Get in touch! 
---
Feel free to follow me on Twitter or Goodreads. Comments are always warmly welcome.