My final week of the Easter holidays was much better! I am back to full health (with the exception of a very annoying cough!) and I've had plenty of reading and watching time. I hope you all had a great week too!
Books of the Week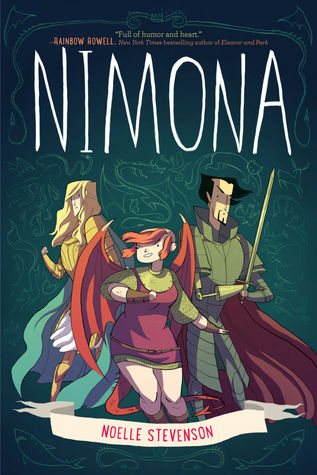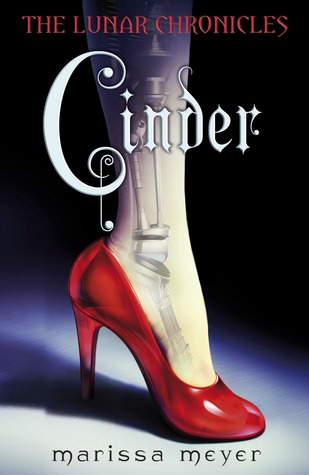 I've finished another three books in the past week. They were the graphic novel Nimona by Noelle Stevenson, Cinder by Marissa Meyer and The Diary of a Young Girl by Anne Frank. I'm not usually a fan of graphic novels but I must admit that I did enjoy what Nimona had to offer. The Diary of a Young Girl is a book that I found incredibly emotional and difficult to read, particularly when Anne was talking about her aspirations for the future. It was so sad reading about them and knowing she would never get the future she so longed for outside of the Secret Annexe. I feel so honoured that her father published Anne's diary to share her experiences with us. A must read for everyone! Reviews for these two will be up this coming week.
My favourite read of the week by far was Cinder by Marissa Meyer. Oh my goodness!! I did not think this would live up to the hype but it totally exceeded my expectations and I went straight to Amazon to order the rest of the series. I thoroughly enjoyed the book and thought the plot was a clever twist on the original fairytale. I loved the characters in the book and I'm hoping to learn a lot more about the Lunars in the future stories. I've already started Scarlet (#2) and am really into this series right now!
---
Films of the Week
   
I'm not sure how but I watched quite a lot of films this week! I guess sitting around and recovering really helped with this. I mentioned last week that I was going to see London Has Fallen on Sunday evening at the cinema. I quite liked the movie. I thought it was fast-paced and it kept me entertained from beginning to end. Not to mention that Mr Butler looked rather good! Some of the movies I watched this week were new to me: Batman vs Superman, He Named Me Malala, World War Z and Olympus Has Fallen. The others are movies that I seriously love and have watched a million times: Legally Blonde, The Aristocats (because who doesn't love Disney?) and Gone Girl. I absolutely adore Gone Girl, in both book and movie format and I think Amy Dunne is absolutely terrifyingly awesome. Rosamund Pike did a truly phenomenal job in portraying her on the big screen. My favourite movies this week were the ones that I rewatched. The newer movies didn't really stand out that much to me. I enjoyed He Named Me Malala but the others I don't think I'd be in a rush to watch again! Current total: 30/100
TV of the Week
So my week consisted of the following TV shows:
After finishing my Gossip Girl binge last week, I needed a new series to start. Time for Prison Break to enter my life. This was such a great suggestion for me as this show is right up my street. I have already devoured the first season (how beautiful are Michael and Lincoln??) and have made a solid start on the second season. I'm enjoying all the action but most of all loving the cleverness and intelligence behind everything that Michael does. Really entertaining!
Blogposts of the Week
Finally…
I'm back to work this week but I can't see me slowing down as far as Prison Break or the Lunar Chronicles go. I'm already halfway through my planned April reads which leaves me plenty of room for more delight from Marissa Meyer!
Do you have any opinions on the above books? Or maybe you've seen one of the same movies as me or are a fan of the TV shows I watch? Get in touch! 
---
Feel free to follow me on Twitter or Goodreads. Comments are always warmly welcome.