I've had such a busy week and I was away last weekend so I didn't get any time to post last week's Wrap-Up. I'm not sure there would have been much on it anyway. So here goes an update on my life!
Books of the Week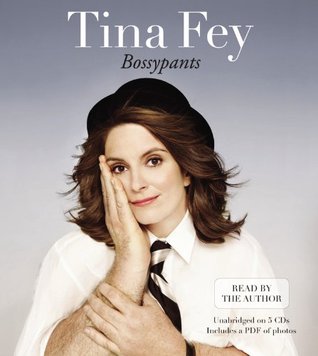 I finished reading Scarlet this week. The second instalment of the Lunar Chronicles did not disappoint me at all. I still enjoy the plot and I am in love with the characters in these books. I can't think of a single one who bores me or does not feel important. I can't wait to start Cress. I keep hearing that this series just gets better and better! I have also been listening to Bossypants by Tina Fey and only have about an hour left to listen to. I am SO glad I chose to listen to this as Tina's narration is absolutely hilarious and I now admire her even more. This is a great book! I started reading How To Be A Woman earlier this week but I just can't seem to get into it. I think I'm going to leave this one for night time reading and pick up a paperback to keep me occupied during the day time and morning commute.
---
Films of the Week
I haven't watched any movies this week but there are quite a few new releases coming up that I am desperate to see. I already have plans to go and see the live action version of The Jungle Book this week. It looks fantastic yet slightly creepy. Check out the trailer if you haven't already!
TV of the Week
So my week consisted of the following TV shows:
SO much TV!! Because I was away last weekend I've had double the number of episodes of the shows above to catch up on and I've had a great time with it. Sitting down to three episodes of Grey's yesterday was both wonderful and soul destroying. Never has a show made me cry so much (well, not since House MD). I am so happy that Bones and Orphan Black are back on my screen too! I enjoyed the first two episodes of Orphan Black S4 and I'm interested to see where it will go next. On a side note, Game of Thrones is back tonight!!
Blogposts of the Week
Finally…
I'm excited for Game of Thrones to be back tonight. I've read all the books and now that the show will be overtaking the books I'm interested to see where they will go with it. I'm also really sad that Stana Katic and Tamala Jones won't be returning to Castle in the new season. What is Castle without Beckett? (Sadface) Surely this will spell the end for the show?
Do you have any opinions on the above books? Or maybe you've seen one of the same movies as me or are a fan of the TV shows I watch? Get in touch! 
---
Feel free to follow me on Twitter or Goodreads. Comments are always warmly welcome.