After a really busy week I've not really had time for any movies but I've certainly made up for this with reading and TV!
Books of the Week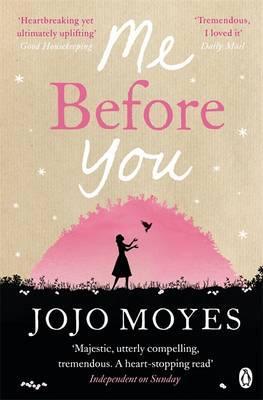 My second book of May was Tiger Lily by Jodi Lynn Anderson. I finished this on Friday. I thought it was a really well written book. The story was simplistic yet I could easily imagine the beautiful world of Neverland. I thought it was interesting that Tinkerbell was the narrator as this offered a special insight into the story. Tiger Lily is an amazing character. I loved how she was portrayed in this story. The end left me deeply saddened but also with a smile on my face. A really good read!
Yesterday I devoured my ARC of Don't You Cry by Mary Kubica. Wow!! This, unlike most others, was my first book by Mary Kubica and I know I will definitely be reading her others. This was a complex and suspense-filled novel that kept me turning those pages from beginning to end. I read this in less than 24 hours as I was desperate to find out not only what had happened to Esther, but also how Alex and Pearl were relevant to the story. A very clever and thrilling read! Keep an eye out for this, it will be released mid May!
This morning I started reading Me Before You by Jojo Moyes. This is my first Jojo Moyes book and I knew I had to read it after I saw the movie trailer. Many people have warned me to get the tissues ready for the end of the book. For now, I'm really enjoying seeing how things will develop between Lou and Will. I'm about 130 pages in and really enjoying it!
---
Films of the Week
The only movie I've watched this week is Pocahontas. This was always one of my favourites as a young girl. I loved Pocahontas and I really, really loved the music. I still do. There's just something about Colours of the Wind that will always inspire me. I am a huge fan of anything Disney and this kept my company while I did some work last week. I'm hoping to get to the cinema to see Florence Foster Jenkins this week. Meryl Streep is my biggest inspiration in life and this looks like a light-hearted film. It's about time I had some new Meryl films in my life!
TV of the Week
So my week consisted of the following TV shows:
What a week of TV!! Game of Thrones left me wide-mouthed and pondering what the hell will happen next! Veep had me laughing until I cried. The Good Wife stirred up all sorts of emotions inside me (I REFUSE TO ACCEPT TONIGHT IS THE LAST EVER EPISODE!!!). Grey's Anatomy made me cry, no, ugly sob for almost the whole episode!! Shonda strikes again! I love this time of year! As much as I'll be moaning soon that I miss the shows which will shortly go on hiatus, the episodes get SO good in the run up to season finales!
Blogposts of the Week
Finally…
Um, so it is with a hugely heavy-heart and deep sadness that I begin to acknowledge the fact that today is the LAST EVER The Good Wife day. I have loved this show for so many years. I adore Alicia and I cannot put into words how much I love Diane. I've both laughed and cried with this show over the years and I am nothing short of gutted that it won't be coming back for another season. I can feel a rewatch coming on this summer!
Do you have any opinions on the above books? Or maybe you've seen one of the same movies as me or are a fan of the TV shows I watch? Get in touch! 
---
Feel free to follow me on Twitter or Goodreads. Comments are always warmly welcome.