Whilst looking around at end of year surveys for inspiration, I came across this perfect end of year book survey which is hosted annually by Jamie on her blog The Perpetual Page-Turner. This is my first end of year wrap up with it being the end of my first year so I'm looking forward to this. It's quite long so you may want to get cosy before you embark on this adventure of reflection with me! All credit to Jamie for the header images throughout this post! I've added in a few statistics of my own to the first section as I really enjoyed tracking these on my Goodreads.
2016 may have been a crap year in general but it was the year where I refuelled my passion for reading, starting to write reviews more regularly and discovered a whole bookish community that I have loved becoming a part of.
Number of Books you read: 104
Number of Rereads: 2
Genre you read the most from: Fantasy / Young Adult
Number of Female Authors: 79
Number of Male Authors: 25
So it turns out that I read a LOT of books this year. My original aim was to get to 60 and then once I passed that I just kept on going. I want to point out that I do not believe it is how much we read that matters but rather how much we have enjoyed what we have read. I'm a fast reader and I also tend to only read books I know I will enjoy which means that I don't find myself in many reading slumps. It's been a productive year!
Okay so some of these questions are really difficult so I've cheated a little…
1. Best book you read in 2016?
If I thought I could answer this in one book then I would love to but I simply cannot! Some of my absolute favourites are below – covers take you to my reviews so you can find out more about why I loved them so much. (If you've read any of these PLEASE talk to me about them, I love to talk about them!)
2. Books you were excited about and thought you were going to love more, but didn't?
Okay so the one book that springs to mind here is Heartless by Marissa Meyer. Don't get me wrong, I did enjoy this book but it just wasn't what I expected. After absolutely loving and binge reading the whole of the Lunar Chronicles, I had really high hopes and it just wasn't quite what I expected. Check out my review here.
3. Most surprising (in a good or bad way) book you read? 
A book that surprised me with how much I liked it was The Nightingale by Kristin Hannah. I dabble with historical fiction on occasion but this book absolutely stole my heard, soul and all of my emotions. It's beautiful.
4. Book you 'Pushed' the most people to read?
There are a couple of books that I have not shut up about this year and get an honourable mention from me whenever I am asked for a recommendation. Those are Radio Silence by Alice Oseman and The Deviants by C. J. Skuse. You MUST read these books!!
5. Best series you started in 2016? Best sequel of 2016? Best series ender of 2016? 
This is so easy to answer… All hail Queen Bardugo!!
Best series: Six of Crows Duology
Best sequel: Crooked Kingdom
Best series ender: Crooked Kingdom
6. Favourite new author you discovered in 2016?
I have a few that I have fallen in love with this year and have made it a personal mission to read everything they write: Alice Oseman, Victoria Schwab and Leigh Bardugo. #womenrock
7. Best book from a genre you don't typically read/was out of your comfort zone?
I admittedly do not read as much non-fiction as I should but I have read a couple this year that I really enjoyed. Some that I particularly enjoyed are: I Am Malala, My Life on the Road and We Should All Be Feminists.
8. Most action-packed/thrilling/unputdownable book of the year? 
Aha, another difficult question. I'm going to use this opportunity to put The Illuminae Files by Amie Kaufman and Jay Kristoff out there. Both Illuminae and Gemina are LONG books but they are so full of action that I flew through the two of them and could hardly put them down at all. They are also completely beautiful pieces of art on the inside.
9. Book you read in 2016 that you are most likely to re-read next year?
I don't do a huge amount of rereading simply because there are so many books that I need to read that I haven't. That being said, I would quite like to listen to the Six of Crows duology on audio because I've heard they are good as audiobooks.
10. Favourite cover of a book you read in 2016. 
Okay, I definitely cannot pick just one for this so here are 4 that I think are completely beyond gorgeous.
11. Most memorable character of 2016?
Kaz Brekker and Inej Ghafa. That is all I have to say.
12. Most beautifully written book of 2016?
This book wasn't written in 2016 but this is when I read it. The Night Circus has some of the most beautiful, enchanting writing I have ever read.
13. Most thought-provoking/life-changing book of 2016?
I have two books which immediately spring to mind to answer this question. Both books deal with sensitive issues but are written in a really powerful way that really made me stop and think about the world. The Deviants by C.J. Skuse and All The Rage by Courtney Summers.
14. Book that you can't believe you waited until 2016 to read?
I'm pretty sure that I wrote this at the top of a LOT of my reviews this year! I'm going to pick Pride and Prejudice to answer this question, a book which has immediately become a favourite of mine.
15. Favourite passage/quote from a book you read in 2016?
'It's weird how you see someone who smiles all the time and you assume that they're happy all the time' – Solitaire, Alice Oseman. 
16. Shortest and Longest book you read in 2016?
The shortest book was the novella This Winter by Alice Oseman at 44 pages. The longest was Winter by Marissa Meyer at a whopping 834 pages. How odd that they both have the word 'Winter' in the title!
17. Book that shocked you the most.
A book that shocked me with how uncomfortable it made me feel was You by Caroline Kepnes. It's a fantastic book but gosh did it make me feel uncomfortable.
18. OTP of the year.
Kaz Brekker and Inej Ghafa. Thanks.
19. Favourite non-romantic relationship of the year.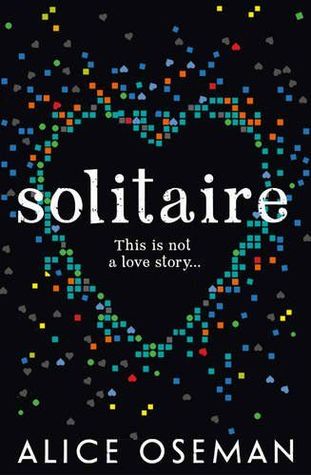 I absolutely loved the sibling relationship between Tori and Charlie in Solitaire by Alice Oseman.
20. Favourite book in 2016 from an author you previously read.
I read a LOT of new authors this year so I'm going to go with the Cormoran Strike series by Robert Galbraith aka J. K. Rowling.
21. Best book you read in 2016 that you read based solely on a recommendation from someone else. 
A huge amount of people recommended the Lunar Chronicles series to me at the beginning of the year and once I picked up Cinder (and then read the whole series) I understood why!
22. Newest fictional crush from a book you read in 2016? 
Ooh, um, I don't really know? I love a lot of characters but I'm not sure I have a crush on them as I have an unhealthy addiction to slightly evil characters aka Kaz Brekker.
23. Best 2016 debut you read?
24. Best worldbuilding/most vivid setting you read this year?
I genuinely cannot pick between Leigh Bardugo and V. E. Schwab here. Both of them write beautiful worlds.
25. A book that put a smile on your face?
It's only right that I give a shout out to some audio books I listened to this year. I love Amy Poehler and Tina Fey and both of their autobiographies were hilarious!
26. Book that made you cry in 2016?
Ha . Ha . Ha .
27. Hidden gem of the year?
I really don't think enough people have read this book yet. PLEASE DO!!
28. Book that crushed your soul?
This book completely and utterly destroyed my life and soul.
29. Most unique book you read in 2016?
It has to be both Illuminae and Gemina. I am totally and utterly in love with the layouts of these books. They are actual artistic masterpieces.
30. Book that made you the most mad? (Doesn't mean you didn't like it)
This book killed me. It is horrible because reading about the subject matter it deals with is an ordeal in itself. This book made me mad because we shouldn't live in a world where people, especially children, are put in such situations. I urge people to read this book but I promise you won't enjoy it.
1. One book you didn't get to in 2016 but will be your number 1 priority in 2017?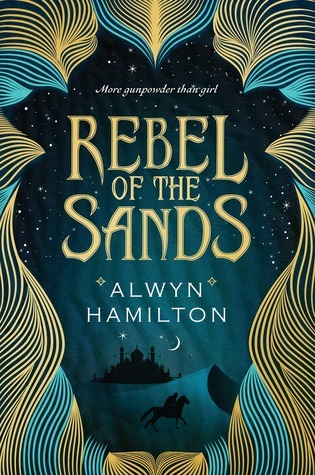 2. A book you are most anticipating for 2017? (non debut)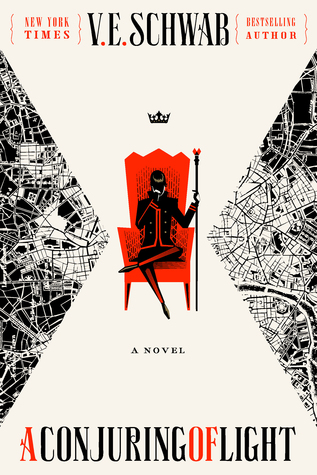 3. A debut you are most anticipating in 2017?
4. Series ending/sequel you are most anticipating in 2017?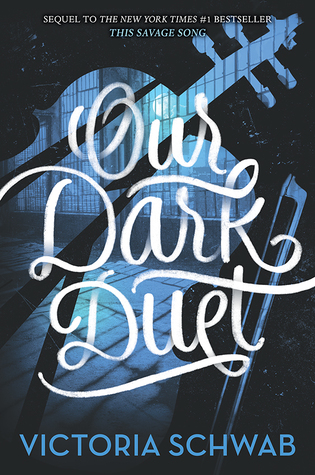 5. One thing you hope to accomplish or do in your reading/blogging life in 2017?
I hope to be posting a lot more regularly. I've made myself more of a timetable or what to post when and I'm hoping to stick with that. I posted all the time towards the beginning of the year but then it kind of fizzled out so I'm hoping to inject a bit more life into my blog.
---
And there we have it, Kelly's year in books. Before I leave you, I just want to say an enormous thank you to everyone who has taken the time to read, like or comment on a post here during the year. An equal amount of thanks to anyone who follows me on Twitter/Instagram/Goodreads and to all those who I speak to and those I am yet to speak to. You are all fabulous and I hope that 2017 will be the year that we all discover our sparkle. 
---
Feel free to follow me on Twitter, Instagram, Bloglovin' or Goodreads. Comments are always warmly welcome.