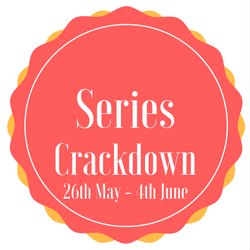 Hi everyone! It's time for another readathon and I'm really looking forward to this one. The lovely Mel @ The Book Moo is the host and the idea is to crackdown on those series we so desperately need to read. (That's right, it's a need, not a want!) There are no specific guidelines for this challenge just to read as many books as we can and she has also organised some readings prints in the evenings to keep us motivated.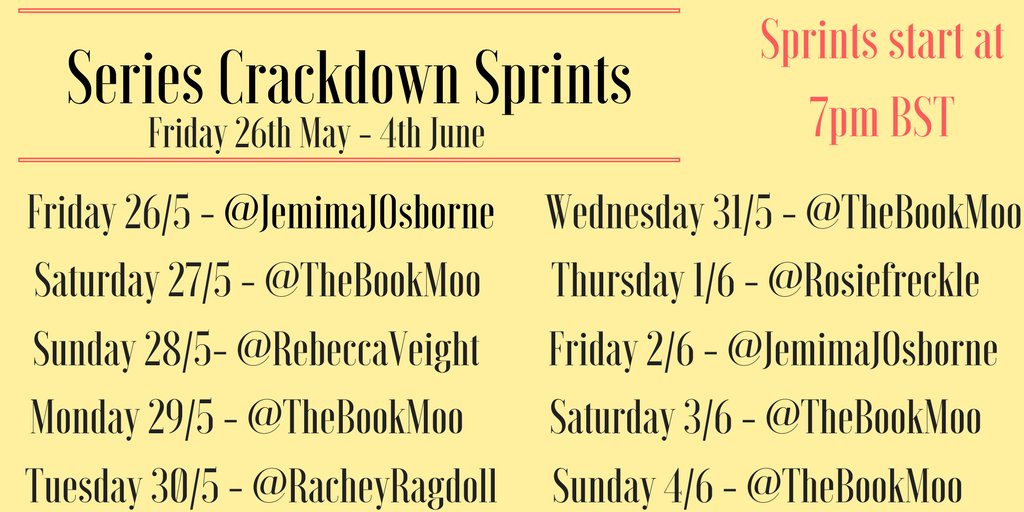 I'm extremely fortunate in that I have no work from the evening of May 26th until Monday 5th June which means this readathon is perfect for me! I won't be dedicating all that times just to my series as there are a couple of titles I have to get read that week of other commitments but I am certainly hopeful that I'll get quite a few read. I'm sure the sprints will also motivate me a lot too!
Definite TBR!
So I may be the last person on the planet not to have read the Spinster Club and it is rather embarrassing! However I do plan on devouring these during the readathon!
Possible additions…
I'm hoping to read 6 books in total for the readathon but I'm not set in stone over what else I'll read after the above four. I do have plenty of books which are part of series in my TBR and on my shelves waiting for me to jump into. One very strong possibility is that I will make a dent in Laini Taylor's trilogy, but then again, I may pick something completely different! I'm going to leave some freedom here so I don't feel too pressured. (I had to add the covers for Laini's trilogy because look how GORGEOUS they are!!)
My aim for the readathon is to read 6 books from series but we shall see how it goes. Maybe I'll fly through it, maybe I won't. But it'll be fun finding out! You can follow my progress on Twitter where I'll be tweeting on the readathon hashtag #SCreadathon.
---
Do you enjoy taking part in readathons?
Have you read any of the books on my challenge TBR?
---
---
Follow me on Twitter, Instagram, Bloglovin' or Goodreads. Comments are always warmly welcome.