I was tagged by my wonderful bookish friend Rosie to take part in this fab tag. I love the idea and couldn't wait to jump in! I'm going to try not to answer with duplicates but I'm sure you can all guess at one book that will appear multiple times anyway…. I've also cheated on many occasions and picked two!
1. The Best Book of the Year So Far…
It will be no shock to anyone who reads my blog regularly that Wing Jones by Katherine Webber is my answer to this question. This book means a huge amount to me and reading this book also is what helped me to meet Rosie! We went to our first panel together in January after finding out that Katherine was coming to Cardiff and we haven't looked back since. This book is so wonderful and heart warming whilst dealing with some really serious issues, one that was particularly close to my heart too. Wing is a character who is sure to inspire many over the years.
2. The Best Sequel of the Year So Far …
I couldn't pick between a few options so I managed to whittle it down to one USYA and one UKYA option – good idea, eh? I devoured the whole of Melinda Salisbury's trilogy in 7 days and thought that The Scarecrow Queen was a marvellous ending to the trilogy. I know this is a series I will reread for years to come. I very recently devoured Our Dark Duet by V. E. Schwab and let me tell you that this book is phenomenal. Schwab can honestly do no wrong in my eyes and I adored this book from beginning to end.
3. A New Release You Haven't Read Yet But Want To …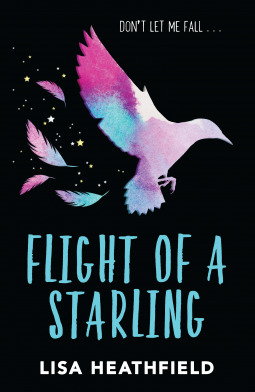 I recently read Lisa Heathfield's novel Paper Butterflies and whilst it absolutely broke my heart it also automatically placed Lisa on my auto-buy author list. Her writing is just phenomenal and I was sucked in from the first few pages. I have a copy of Flight of a Starling I'm just emotionally preparing myself to jump in!
4. Most Anticipated Release for Autumn/Winter …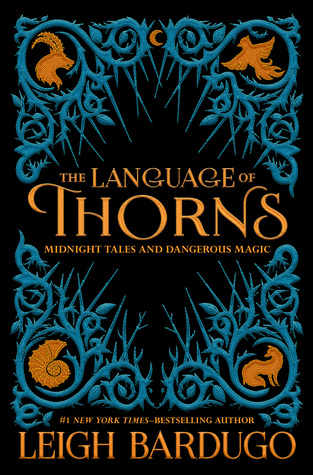 I am a HUGE Leigh Bardugo fan and I cannot wait to get my hands on The Language of Thorns and dive right back into the Grishaverse again!
5. Your Biggest Disappointment of the Year So Far …
I wrote many, many words about why this book really disappointed me. Read more about that here!
6. Your Biggest Surprise of the Year So Far …
I was not at all surprised at how much I enjoyed this book because I think that Sara Barnard is a fantastic writer and she was already one of my favourites after I read Beautiful Broken Things last year. What I am more surprised about is how much this book still means to me 6 months later. I shared this book with a pupil of mine and the look on her face when she could relate to Steffi is one of my 2017 highlights. Thank you, Sara!
7. Your New Favourite Author …
As if I could just pick one person for this? All 8 of the above authors were new to me this year (reading wise) and I think they are all so incredibly talented and I'll be getting my hands on everything they write in the future: Katherine Webber, Alwyn Hamilton, Melinda Salisbury, Angie Thomas, Lisa Heathfield, Carlie Sorosiak, Karen Gregory and Juno Dawson.
8. Your Newest Favourite Character …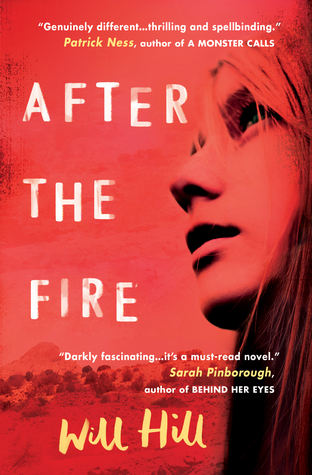 I finished reading After the Fire earlier today and as soon as I saw this question Moonbeam jumped straight to the front of my mind. She is such an incredibly inspiring character with great strength of mind and I loved her journey in this very emotional book.
9. Your Newest Fictional Crush …
100% picking Jin from Alwyn Hamilton's Rebel of the Sands trilogy for this one. The guy I imagine when reading him is just DREAMY.
10. A Book That Has Made You Cry …
I absolutely have to take the opportunity to shout about Countless by Karen Gregory. This book made me absolutely sob. I was devastated and completely heart broken by the end but at the same time there was this little spark of hope that just wouldn't fizzle out. Karen Gregory has written such a raw, emotional book that doesn't shy away from the truth. Very powerful.
11. A Book That Has Made You Happy …
Both of these books made me ridiculously happy! I'm pretty sure I was sat with the goofiest smile on my face for at least 90% of both these books. They are absolutely delightful and will tug at your heart strings whilst simultaneously planting a big cheesy grin on your face!
12. The Most Beautiful Book of the Year So Far …
Okay so I have no choice here but to put Wing Jones because not only is the inside beautiful but look at that cover! It also has the most gorgeous purple/pink ombre sprayed edges to match the cover. It is SO beautiful!
13. Some Books You Need to Read Before 2017 Ends …
2017 has been an incredible year for releases so far but there are still so many releases to look forward to! All of these (except for The Island at the End of Everything) are upcoming releases that I am super excited for and will definitely be reading before the year is out!
14. Tag Two Members of the Bookish Community …
I'm going to tag my super lovely friends Steph @ A Little But A Lot and Aoife @ Pretty Purple Polka Dots. Please feel free to tag yourselves if you fancy doing this though, it was a lot of fun!
---
Follow me on Twitter, Instagram, Bloglovin' or Goodreads. Comments are always warmly welcome.