Well hello! I can't believe I haven't done a Sunday Summary since the end of June – WOOPS! I took an unintentional break from blogging for most of July but I'm back now!
This week I've had my life taken over by Laini Taylor and her wonderful trilogy. I've had these books on my Kindle for quite a while but earlier this week I finally opened Daughter of Smoke and Bone and it felt like I discovered a whole new life. Honestly these books are just incredible! I love the world, the characters, everything. Laini Taylor is such an immensely talented author and I have no idea how she has managed to conjure up such a wonderful world.
For anyone who saw my post yesterday, I recently went to YALC and you can find the books I hauled there in this post.
During my trip to London on Friday I went by my usual haunt Waterstones Piccadilly with the intention of picking up some Middle Grade novels. I haven't read as many as I would like this year so I roped in my good friend Steph for some recommendations. Whilst she provided me with about 20 books I could buy, I did behave myself and go for three I had been eyeing up prior to my visit.
I did also receive some lovely book post last week. Orbiting Jupiter was an unexpected but pleasant surprise from the lovely people at Andersen Press. Then I squealed when opening my copy of Wonder Woman: Warbringer by the one and only Leigh Bardugo that I was sent by the lovely Sara and Penguin.
I also got these lovely books through on NetGalley (really must learn to behave myself there!)
Progress is being made little by little! Every little counts and all that!
As mentioned above I have just fallen head over heels in love with this world and the characters Laini Taylor has created. I'm already on the final book of the trilogy but if it hadn't been for Daughter of Smoke and Bone completely capturing me in its pages then I wouldn't be steaming through them at such pace. Karou has quickly become a favourite of mine as has Zuzana who I just love so much.
I'm currently at the end of week 2 off work and still have four more glorious weeks left. I'm certainly loving spending lazy days reading, writing and journalling. I've also been watching a lot of Netflix. I'm hoping to have a few posts about my bullet journal going up soon, if there's anything in particular you'd like to see then please let me know in the comments!
On Friday I took another trip to London to attend a panel with V. E. Schwab and Samantha Shannon. I am a HUGE fan and admirer of Schwab. I love her books and her writing truly inspires me. Not only is she hugely talented but she is also completely lovely and was so sweet and easy to talk to. Although I've not read The Bone Season I definitely have a peaked interest in picking it up soon after hearing Samantha talking about it. Both of these women were so lovely, funny, engaging and inspiring to listen to. I had a great time! Here's a picture of me and V from Friday.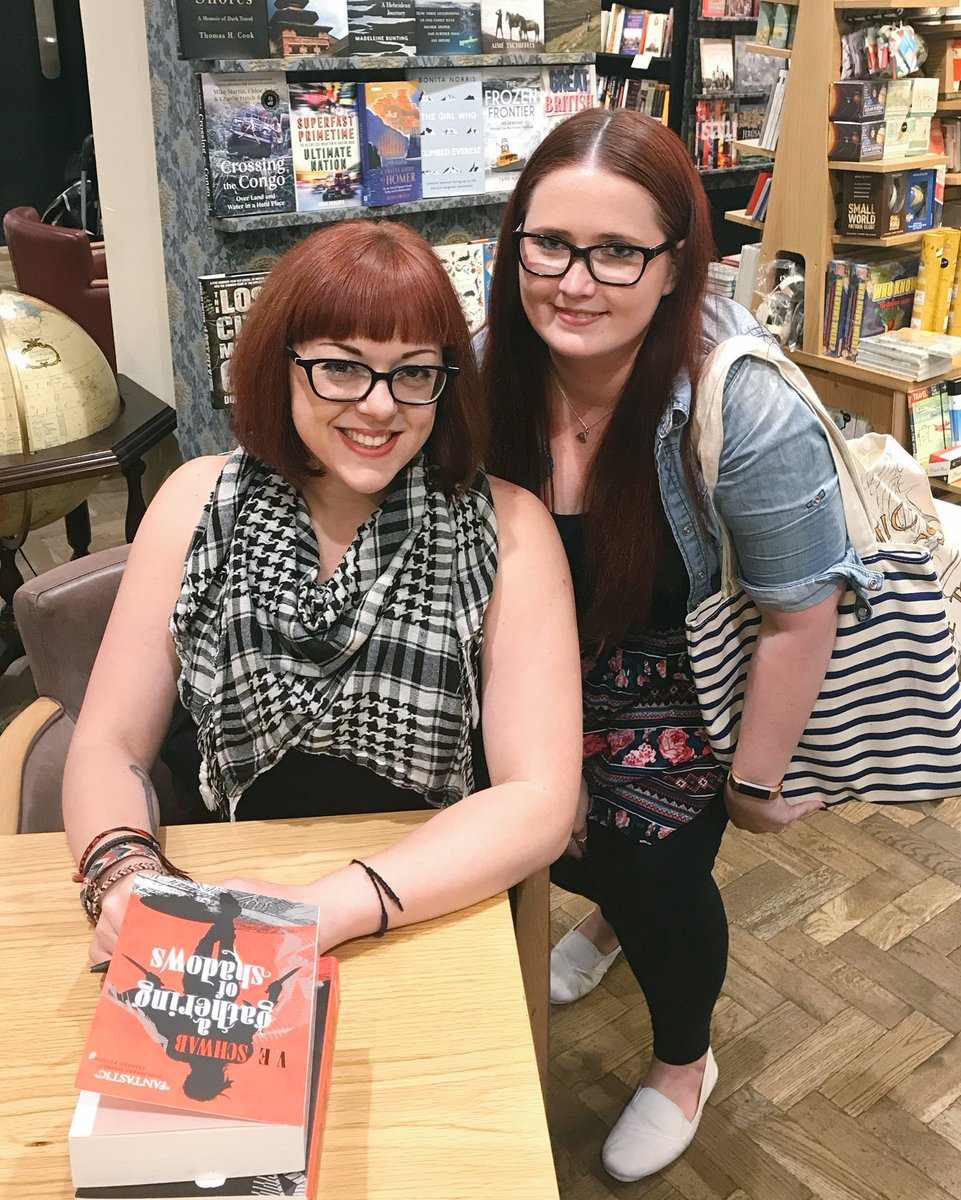 In a final piece of news, I reached 1k followers over on Twitter whilst I was at YALC and if you go to my pinned tweet I'm running a little giveaway for my followers. If you follow me there please feel free to enter!
Have a wonderful week! ❤
---
What have you been reading this week?
What blog posts have you written this week? Share your links in the comments! 
---
---
Follow me on Twitter, Instagram, Bloglovin' or Goodreads. Comments are always warmly welcome.