Thanks to the lovely Sam who hosts this meme at Taking On A World of Words. This is a weekly meme where I answer the three W's of reading: What are you currently reading? What have you just finished reading? What will you read next?
What are you currently reading?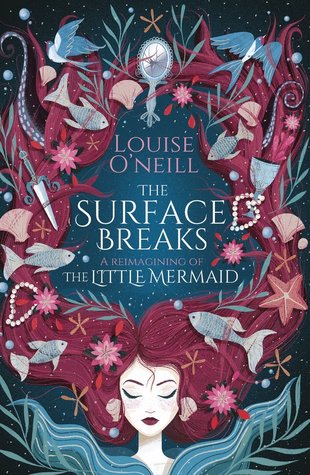 I'm currently reading the gorgeous The Surface Breaks by Louise O'Neill which is a feminist retelling of The Little Mermaid. So far I am loving how atmospheric this book is. I'm hoping to finish it off today! Ps. how LUSH is the cover?!
What did you recently finish reading?
I recently finished reading The Potion Diaries by Amy Alward. I had heard quite a bit about this trilogy but didn't think it would be something I enjoyed that much. Having said that, I picked this up as part of my OWLs Readathon TBR and I really enjoyed it! So much so that I will most likely complete the trilogy when I get the chance!
What do you think you'll read next?
I'm really not sure what I'm going to read next which is quite a nice feeling. I do have some great books to choose from though so I'll be in good company whatever I choose!
      What have you been reading this week?
Do you have any thoughts on the books I've mentioned? 
---
---
Follow me on Twitter, Instagram, Bloglovin' or Goodreads. Comments are always warmly welcome.