Hi everyone! Today I'm taking part in the Friends book tag which my wonderful friend Steph @ A Little But A Lot has created. If you want to take part you can either take the challenge on your own blog and link back to her or you can get in touch with Steph (@eenalol) on Twitter and she can host you on her blog.
This looks like a lot of fun, so let's get to it!
Ross: Seems harmless, but problematic – Name a book you had problems with.
Anyone who knows me well will have expected this answer (I'm looking at you Steph and Rosie!). I no longer possess the words or will to explain the problems I had with this book but I was so, so disappointed in it. I'll link to my review in case you do want to know more.
Monica: neat and tidy – Name a book/series that ends satisfyingly.
I honestly don't think that Alwyn could have ended this book in a better way if she tried. If you haven't read this trilogy yet then what are you waiting for??
Chandler: funny and relatable – Name a firm fave.
At this point I'm not sure why I still answer this question.
Phoebe: reliable and friendly – An author you always rely on.
Sara Barnard is easily one of the best UKYA authors around. I adore everything she writes and especially love the complex characters she brings to life. I'll always read anything that Sara writes. A firm fave indeed.
Rachel: she grows on you over time – Name a book/series that's grown on you over time.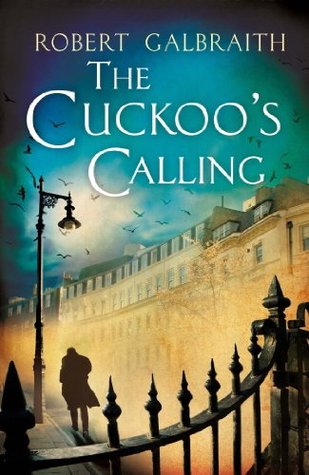 I don't read a lot of adult books but knew I had to try these when I found out that Robert Galbraith was actually J.K. Rowling. I wasn't sure at first but I've enjoyed the series more as each book has released and I'm looking forward to the next one.
Joey: looks good on the outside – A book whose cover is better than its contents.
Just to clarify: I didn't hate this book. I liked it enough but I did have very high expectations and definitely think the cover is better than the story. I'll probably pick up book two just to see if it picks up a bit.
Gunther: always there, always ignored – A book you've had on your TBR forever.
I'm possibly the last person in the UKYA community not to have read this book. I do have a copy and I do mean to read it soon.
Carol and Susan: keeping it diverse – An LGBT+ book you love/hate/wanna read.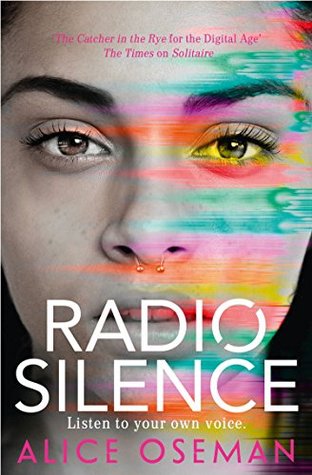 This book is INCREDIBLE even without the diversity. It just happens to be an incredibly diverse book and I'm sure you'll love it when you read it!
This was such a fun tag to do! I'm not going to tag people but if you want to take part make sure you link back to Steph or get in touch with her to do this on her blog!
---
Follow me on Twitter, Instagram, Bloglovin' or Goodreads. Comments are always warmly welcome.