It's that time of year again! A new year is upon us and what better time to have a really thorough look by on my 2017 reading and blogging. I found the End of Year Survey last year and knew it would be my post of choice to bring a real end to 2017 too. The tag was created by Jamie @ Perpetual Page Turner and it's so much fun. Check out her questions here and you can also link up to share your year with other bloggers too.
Number of Books Read: 106
Number of Pages Read: 37,578
Most Read Genres: Young Adult Fantasy / Contemporary
Most Read Format: Paperback
Most Frequent Rating: 5*
2017 Releases Read: 66
I am going to try my absolute hardest here not to give the same books over and over again but I make no promises!
1. Best book you read in 2017?
It would be foolish of you to think I could only pick one book here and in reality I could have picked a LOT more but these three books have been absolute favourites of mine since the moment I read them and they are books I will treasure for a long, long time.
2. Book you were excited about and thought you were going to love more.
I was really looking forward to this book, the premise sounded great and the feminist in me was so excited but I ended up really hating it for so many reasons. Those reasons can be found in my review, if you're interested.
3. Most surprising (in a good way or bad way) book you read?  
2017 was the year I finally read Jane Eyre and I surprisingly absolutely loved it and found it much easier to read than I had expected. A pleasant surprise!
4. Book You "Pushed" The Most People To Read (And They Did)?
I would have to guess that Wing Jones is my most recommended book of 2017. This book literally means the world to me and I've harped on about it since last January and I always delight in seeing that others have also enjoyed it.
5. Best series you started in 2017? Best Sequel of 2017? Best Series Ender of 2017?
Oooh, now I do LOVE a series so this is quite tricky. I'm going with my gut here!
Best Series I Started in 2017 – I also finished this series and can confirm that Melinda Salisbury is Queen. You should all read this trilogy.
Best Sequel of 2017 – I LOVE this series so much and I am both excited and terrified for the final piece of the puzzle in 2018.
Best Series Ender of 2017 – Well, V.E. Schwab is just a genius and A Conjuring of Light was the most perfect, magnificent end to the Shades of Magic trilogy.
6. Favourite new author you discovered in 2017?
So, so many! I read over 60 new authors in 2017 – crazy, I know! But let's be real here, we all know I'm going to pick Katherine Webber, author of Wing Jones.
7. Best book from a genre you don't typically read/was out of your comfort zone?
I don't read a lot of non-fiction, in fact only 3 of my books this year fall under that category, but I absolutely loved this debut from Hannah Witton. It's the Sex Ed book I dream of seeing in as many school libraries as possible!
8. Most action-packed/thrilling/unputdownable book of the year?
I honestly couldn't pick between the two of these for this title. Both of these books had me on the edge of my seat from the moment I picked them up and were packed full of action from the first to the last pages. Both are part of two incredible series so if you're a fantasy fan and haven't read these yet, what are you waiting for?
9. Book You Read In 2017 That You Are Most Likely To Re-Read Next Year?
I already have plans to read this book again so this was super easy!
10. Favourite cover of a book you read in 2017?
11. Most memorable character of 2017?
Oooh, interesting. My heart says Wing Jones simply because she is fierce, loyal and ambitious. Despite everything that happens she manages to push herself to achieve her dreams and that is very inspiring.
12. Most beautifully written book read in 2017?
I finally read the Daughter of Smoke and Bone trilogy in 2017 and fell head over heels in love with Laini Taylor's gorgeous writing style. It is absolutely exquisite.
13. Most Thought-Provoking/ Life-Changing Book of 2017?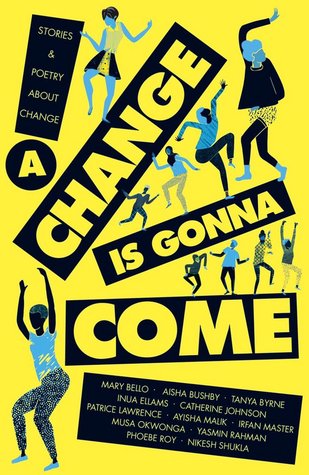 A Change is Gonna Come was the highly anticipated UKYA anthology written exclusively by BAME authors and is such a diverse and thought provoking selection of literature. I am really excited to see what comes next from some of these authors.
14. Book you can't believe you waited UNTIL 2017 to finally read?
2017 was the year of the Spinster Club trilogy for me and I enjoyed every second of the three books and fell deeply in love with Holly's writing style.
15. Favourite Passage/Quote From A Book You Read In 2017?
"The clouds have risen, out of my reach, but now I can see the stars and they wink down at me like they're saying "You go, girl" and I tilt my head back and smile up at them, and I hope that from way up there my smile looks like a bright shiny star winking back at them." ― Katherine Webber, Wing Jones
16. Shortest & Longest Book You Read In 2017?
Dancing into Battle – 32 pages
A Conjuring of Light – 666 pages
17. Book That Shocked You The Most
I don't read a lot of adult fiction but I loved C.J. Skuse's The Deviants last year and was excited to give her first foray into the adult literature world a go. This book is deliciously dark and quirky – the shock comes from the language and how the main character can be so much like Bridget Jones yet a murderous one at that.
18. OTP OF THE YEAR (you will go down with this ship!)
There are SO many I could choose from but I'm going to go with Steffi and Rhys from A Quiet Kind of Thunder because they give me ALL the feels.
19. Favourite Non-Romantic Relationship Of The Year
Amani and Shazad from the Rebel of the Sands trilogy are one of my favourite female friendships, I love how much they adore each other and how fierce they are with it.
20. Favourite Book You Read in 2017 From An Author You've Read Previously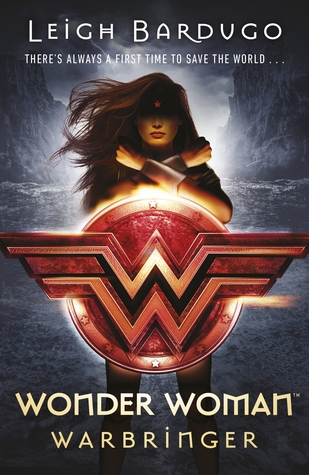 Wonder Woman Warbringer by Leigh Bardugo was crazy good! I don't usually read superhero type books but one of my favourite authors writing a WW story – YES PLEASE!
21. Best Book You Read In 2017 That You Read Based SOLELY On A Recommendation From Somebody Else/Peer Pressure
My lovely friend Steph recommended this series to me until she was blue in the face and when I finally picked it up I devoured all three books in 6 days – it really is that good!
22. Newest fictional crush from a book you read in 2017?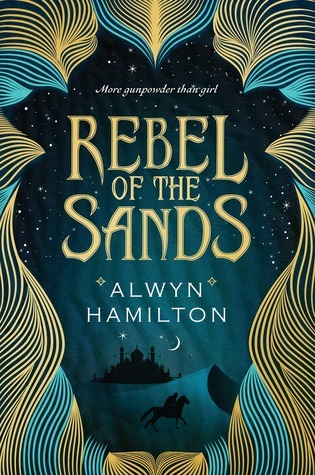 I am more than just a little bit obsessed with Jin from this series!
23. Best 2017 debut you read?
I read a LOT of really fabulous debut novels in 2017 and so this was hard to choose!
24. Best Worldbuilding/Most Vivid Setting You Read This Year?
This book is so packed full of glorious details and imagery that it makes it so easy to visualise what's happening (not that you always want to witness everything in these books!)
25. Book That Put A Smile On Your Face
Line from my review: An incredible debut that will tug at your heart strings and insist on planting a smile on your face. Fantastic!
26. Book That Made You Cry in 2017?
Both of these books absolutely broke my heart into tiny little pieces but they are completely excellent so read them if you haven't already (just have the tissues ready!)
27. Hidden Gem Of The Year?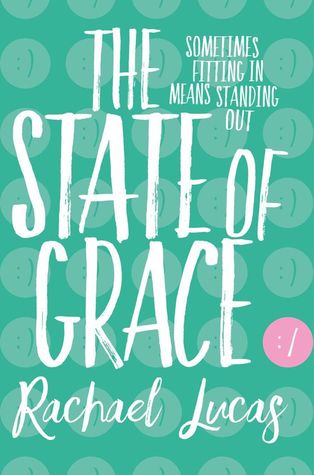 This book is absolutely flipping marvellous and I will not rest until more people have read it!
28. Book That Crushed Your Soul?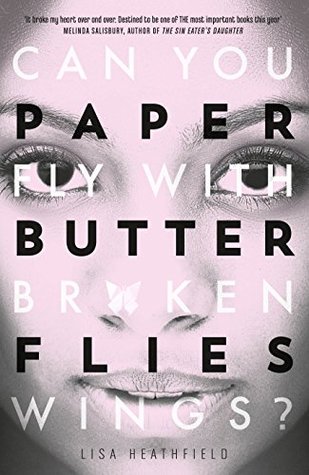 Honestly, I thought I would never recover from reading this book.
29. Most Unique Book You Read In 2017?
Ah, the writing is so atmospheric and otherworldly, definitely a unique read.
30. Book That Made You The Most Mad (doesn't necessarily mean you didn't like it)?
I still get mad just thinking about this book so that was an easy one for once!
1. New favourite book blog you discovered in 2017?
2017 brought with it lots of lovely new bookish friends and they quickly became some of my favourite humans in the world. There are lots and lots of people I could put here but my top, top faves are Rosie, Steph, Rachel, Cora and Aoife. Check out their blogs!
2. Favourite review that you wrote in 2017?
Either A Quiet Kind of Thunder or Wing Jones.
3. Best discussion/non-review post you had on your blog?
Ooh, this would either be my November is for NetGalley post or one of my bullet journal posts which have proven to be surprisingly popular.
4. Best event that you participated in (author signings, festivals, virtual events, memes, etc.)?
I was super lucky to go to a lot of really awesome bookish events this year but by far my favourite was the 3 days I spent at YALC. You can read all about it here!
5. Best moment of bookish/blogging life in 2017?
Definitely meeting some of my favourite authors but the first time I met Katie Webber will always be a moment I treasure.
6. Most challenging thing about blogging or your reading life this year?
Probably in the last couple of months when I've just had so much going on personally that blogging and reading had to take a backseat. Although it has made me realise that as much as I love my blog, sometimes a break isn't always a bad thing.
7. Most Popular Post This Year On Your Blog (whether it be by comments or views)?
I wasn't surprised to find out when looking this up that it was one of my bullet journal posts as I've been blown away by the response they've had this year. Maybe it is a good time to share this post again with the new year having arrived as my most viewed post of 2017 was my 2017 Bullet Journal Set Up post.
8. Post You Wished Got A Little More Love?
This will sound super cheesy but I don't care. I blog for myself so even if a post got no views I would still be okay with that. As it is, I am lucky that I have a lot of lovely readers and I am really grateful to everyone who reads anything I scrabble together!
1. One Book You Didn't Get To In 2017 But Will Be Your Number 1 Priority in 2018?
2. Book You Are Most Anticipating For 2018 (non-debut)?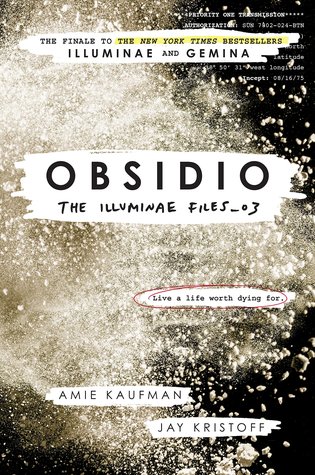 3. 2018 Debut You Are Most Anticipating?
4. Series Ending/A Sequel You Are Most Anticipating in 2018?
5. One Thing You Hope To Accomplish Or Do In Your Reading/Blogging Life In 2018?
My goal will be to read 100 books again. As far as blogging is concerned, I'll maybe share more of my bullet journal in different posts and I'd like to get involved in more blog tours.
6. A 2018 Release You've Already Read & Recommend To Everyone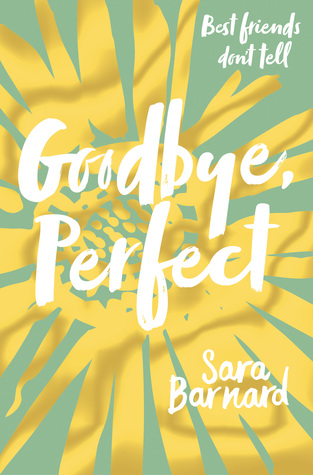 ---
If you made it all the way to the bottom of this GIGANTIC post then congratulations (and thank you!). 2017 has been a year filled with big highlights but also lots of really hard moments, especially the last few months. Here's to hoping 2018 will weight more heavily on the positive side. Thanks for sticking through another year of me!
---
Follow me on Twitter, Instagram, Bloglovin' or Goodreads. Comments are always warmly welcome.