Hi everyone! Today I'm back to complete the 9th annual End of Year Book Survey created and hosted by Jamie @ Perpetual Page Turner. I did this survey last year and it was such a fun and detailed way to reflect on what I read the previous year. If you want to check out last year's post I'll link it here. Do check out Jamie's blog and if you fancy giving this survey a go then go for it!
2018 Reading Stats
Number of Books Read: 93
Number of Pages Read: 33,666
Most Read Genres: Young Adult: Fantasy / Contemporary
Most Read Format: Paperback
Most Frequent Rating: 5*
2018 Releases Read: 64
I'll try my best not to repeat too many titles! Hopefully you'll find something here that you can add to your own TBR for 2019.
1. Best book you read in 2018?
I can't possibly just pick one book for this so I've chosen 3. Tilly and the Bookwanderers by Anna James is a stunning debut which left me filled with magic. I really wish I'd been able to read this as a youngster. Sadie by Courtney Summers is just incredible. I was hooked from beginning to end and it really invoked a lot of emotion in me. I'm planning to reread this via audio this year. Only Love Can Break Your Heart by Katherine Webber. Is it even my blog if there isn't a book by Katie on a 'best of' list? This book is GORGEOUS and I fell head over heels in love with the wonderfully complex Reiko.
2. Book you were excited about and thought you were going to love more.
I freaking loved The Call the first book in this duology so I was incredibly excited to have an arc of The Invasion but I spent the entire book totally confused by what was going on and it just didn't have the same feel as the first one. I was super disappointed.
3. Most surprising (in a good way or bad way) book you read?  
I bought In Your Light totally based off the recommendation of an author friend. I knew very little about it, in fact, I hadn't even heard about it. I was told it involved a cult and Wales so I was sold straight away. But let me tell you that this book is flipping amazing. I loved everything about it! Highly recommend.
4. Book You "Pushed" The Most People To Read (And They Did)?
I didn't stop talking about I Was Born For This or Only Love Can Break Your Heart so I'm hoping some of my readers/followers/Twitter friends will have picked these up thanks to me!
5. Best series you started in 2018? Best Sequel of 2018? Best Series Ender of 2018?
Hero at the Fall by Alwyn Hamilton was an incredible conclusion to the Rebel of the Sands trilogy. I adore those characters and thought Alwyn wrapped it up perfectly. My favourite new series that I started was State of Sorrow by Melinda Salisbury. This book is a perfect balance of layered female characters, intricately designed worlds, fantasy and politics. Best sequel of 2018 was trickier as I've read a few great ones, but ultimately I've chosen Spark by Alice Broadway. I love the concept of this trilogy and can't wait to see how it will pan out in the final book this year.
7. Best book from a genre you don't typically read/was out of your comfort zone?
I do not read poetry very often at all but I was sent a copy of The Poet X from the publisher and I'd heard good things. This really blew me away with how such a detailed story was told through the medium of poetry. I loved it!
8. Most action-packed/thrilling/unputdownable book of the year?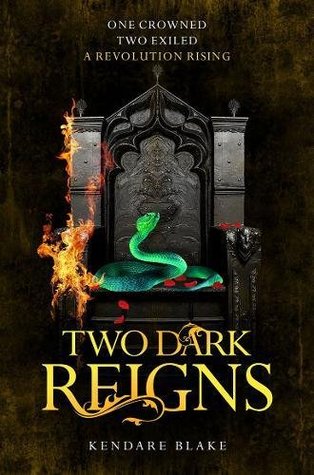 I really adored Two Dark Reigns by Kendare Blake. I thought she really amped up the darkness and thrill in this third book. I love the characters already but I'm both scared and excited for the final book!
9. Book You Read In 2018 That You Are Most Likely To Re-Read Next Year?
I touched on this above but I am definitely going to reread Sadie by Courtney Summers in 2019. I've heard incredible things about the audiobook version and half of the book is a podcast transcript so I think it'll be a really unique book to listen to.
10. Favourite cover of a book you read in 2018?
11. Most memorable character of 2018?
Okay, so I said I wouldn't pick the same books too often but Reiko from Only Love Can Break Your Heart (Katherine Webber) is probably my favourite character of 2018. I loved her voice, the fact she didn't always make the right or best decisions. She felt so real and I could really resonate with her.
12. Most beautifully written book read in 2018?
Without a doubt I'm picking The Island at the End of Everything by Kiran Millwood Hargrave. This is the second of Kiran's books that I've read and her writing style is just gorgeous. There is something incredibly lyrical about it that draws you right in.
13. Most Thought-Provoking/ Life-Changing Book of 2018?
I thought that Tender by Eve Ainsworth was an incredible novel highlighting the behind-the-scenes life of two young carers. I've never read a book that so explicitly featured young carers and as a teacher I thought it was so important to see that. The characters and their stories are captivating. I adored it.
14. Book you can't believe you waited UNTIL 2018 to finally read?
OMG. Seed by Lisa Heathfield is insanely good. I couldn't put it down once I started and I really can't believe it took me until 2018 to read this!!
15. Favourite Passage/Quote From A Book You Read In 2018?
"But love is complicated, it's messy. It can inspire selflessness, selfishness, our greatest accomplishments and our hardest mistakes. It brings us together and it can just as easily drive us apart." – Sadie, Courtney Summers
16. Shortest & Longest Book You Read In 2018?
The Truth Pixie by Matt Haig (119 pages) | War Storm by Victoria Aveyard (657 pages)
17. Book That Shocked You The Most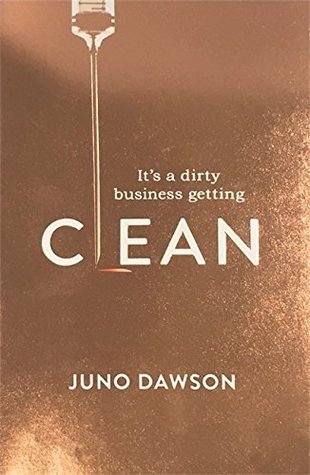 I wasn't shocked by how much I loved Clean because I knew I'd enjoy it, but I was shocked by how openly it discusses its themes. It is a much needed book.
18. OTP OF THE YEAR (you will go down with this ship!)
Jin and Amani. No other woords needed.
19. Favourite Non-Romantic Relationship Of The Year
Reiko and Dre in Only Love Can Break Your Heart. True friendship right there.
20. Favourite Book You Read in 2018 From An Author You've Read Previously
21. Best Book You Read In 2018 That You Read Based SOLELY On A Recommendation From Somebody Else/Peer Pressure
22. Newest fictional crush from a book you read in 2018?
There's just something about Dante that I find enticing…
23. Best 2018 debut you read?
24. Best Worldbuilding/Most Vivid Setting You Read This Year?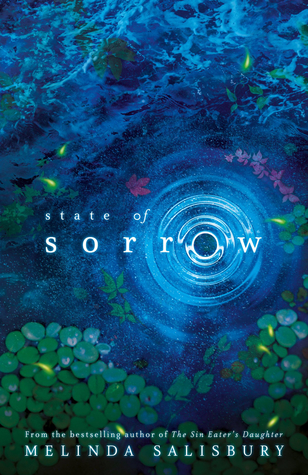 25. Book That Put A Smile On Your Face
26. Book That Made You Cry in 2018?
27. Hidden Gem Of The Year?
28. Book That Crushed Your Soul?
29. Most Unique Book You Read In 2018?
One book written by 7 of the best UKYA authors? Definitely unique!
30. Book That Made You The Most Mad (doesn't necessarily mean you didn't like it)?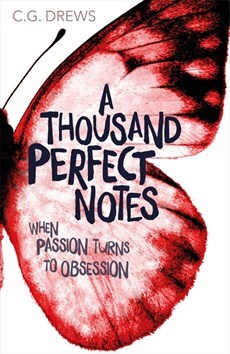 A Thousand Perfect Notes is brilliant but the Maestro definitely made me mad!
1. New favourite book blog you discovered in 2018?
So many, I follow a lot of blogs and love reading different content. I'm going to shout out some blogs that I didn't mentioned last year: Charlotte, Amy and Jo. As well as my faves Steph, Rosie, Cora and Aoife.
2. Favourite review that you wrote in 2018?
Either my review of Only Love Can Break Your Heart or I Was Born For This.
3. Best discussion/non-review post you had on your blog?
I really loved writing my blog post about being a 'bad' blogger. I had some great feedback and interesting discussions about it. You can check it out here!
4. Best event that you participated in (author signings, festivals, virtual events, memes, etc.)?
I went to quite a lot of bookish events in 2018 which was lovely. My favourites had to be YALC where I got to see all my favourite authors and bookish friends or YAShot which was similar but I also got the surreal opportunity to be on a panel myself. I've also really enjoyed going to the new local bookish panels organised in Cardiff. Hoping to go to even more events in 2019!
5. Best moment of bookish/blogging life in 2018?
It was really exciting and totally unexpected to be nominated for a blogging award and then being on a panel with an audience? So weird but lovely. Another highlight was winning the exclusive Floored converse for guessing the most author/character combinations correct at YALC!
6. Most challenging thing about blogging or your reading life this year?
Probably when things got hard for me personally over the last few months. It took a lot for me to realise that it was okay to not read or blog as frequently for a while. It's something I plan to keep on board for this year.
7. Most Popular Post This Year On Your Blog (whether it be by comments or views)?
Last year I was lucky to have a few different authors take part in Q&A's or guest post on my blog. Two of those Q&A's are still extremely popular now – they both had over 4,000 views each last year and are still being viewed daily. Check out my interviews with Sara Barnard and Kevin & Katie Tsang!
8. Post You Wished Got A Little More Love?
To be honest, I blog for me so I really don't mind if posts that I write don't get a huge number of views. I am proud of everything I produce and actually in 2018 I had my best every views so I'm pleased.
1. One Book You Didn't Get To In 2018 But Will Be Your Number 1 Priority in 2019?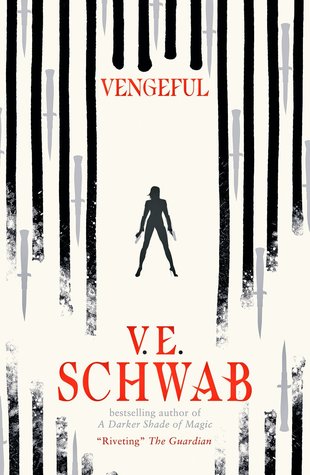 2. Book You Are Most Anticipating For 2019 (non-debut)?
The Priory of the Orange Tree | King of Scars | Fierce Fragile Hearts | Song of Sorrow | Two Can Keep A Secret | Proud | The Quiet At The End of the World | A Girl Called Shameless
3. 2019 Debut You Are Most Anticipating?
A Good Girl's Guide to Murder | Outside | We Are Blood and Thunder
4. Series Ending/A Sequel You Are Most Anticipating in 2019?
5. One Thing You Hope To Accomplish Or Do In Your Reading/Blogging Life In 2019?
Not to make myself blog for the sake of it. I'll blog when my mental health allows me to. I also plan to DNF more books if I am not enjoying them instead of forcing myself and taking weeks to finish a book when I could be reading things I adore.
6. A 2019 Release You've Already Read & Recommend To Everyone
If you made it all the way to the bottom of this GIGANTIC post then congratulations (and thank you!). 2018 had a lot of highs but also its fair share of lows. Reading and blogging were a highlight for me though. Here's to hoping 2019 will weigh more heavily on the positive side. Thanks for sticking through another year of me!
What were your favourite books of 2018? 
What 2019 releases are you most looking forward to? Have you set yourself any goals?
---
Follow me on Twitter, Instagram, Bloglovin' or Goodreads. Comments are always warmly welcome.